Safe Spaces PH aims to solve the problem of low number of condom use. Currently, 7 out of 10 of the youth are ashamed to buy condoms, making them vulnerable to HIV and other Sexually Transmitted Infections (STIs). To date, the Philippines has the highest rate of increase of newly-diagnosed people living with HIV across the Asia and the Pacific region.
Safe Spaces PH designates areas where people can get access to free condoms with water-based lubricants without embarrassment and judgment. This is made possible by partnering with non-discriminatory and sex-positive establishments that serve as safe spaces or "Depots" where the dispenser for condoms are installed.
Safe Spaces can be anywhere: bars, coffee shops, restaurants, which can be determined by looking for the Safe Spaces logo at the entrance. Thus, giving a holistic solution to the barriers on active utilization of free condoms by the people.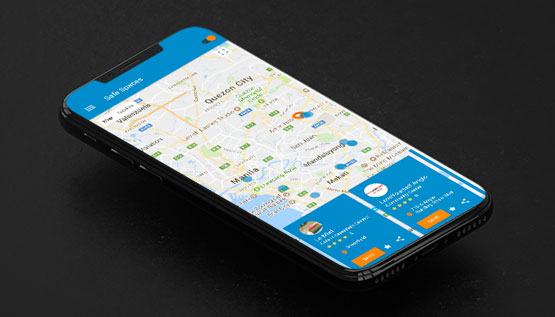 Safe Spaces PH also entails a heavy digital campaign for smart selling of the Depots and the program at large. Safe Spaces PH comes with a mobile application to provide a quick and convenient service, especially for the key-affected population such as the youth and men-having-sex-with-men. In the application, one may locate the closest Depots and details of the establishments. One may also report how much supply is left so that the condiment station can be restocked.
The Safe Space app is available on Google Play store and App Store for download. For more information, one may also visit the Safe Spaces PH website.

Everyone needs that sense of security in sexual health, whoever your sexual partner is. Reducing your vulnerability to sexually transmitted infections (STIs), especially with HIV, has always been a responsibility to yourself. You can better protect yourself against HIV with the new prevention method called the Pre-Exposure Prophylaxis (PrEP).
PrEP is a biomedical intervention for HIV infection in the form of a pill. The only PrEP formulation approved by the Philippine Food and Drug Administration (FDA) is a combination of Tenofovir and Emtricitabine and works by blocking HIV enzymes, preventing the virus from establishing an infection. Generally known by its brand name, "Truvada", the pill is taken before possible exposure to HIV with a recommended dosage ranging from 100 mg Emtricitabine and 150 mg Tenofovir tablets up to 200 mg Emtricitabine and 300 mg Tenofovir tablets depending on the age and body weight of the client[1].
A number of clinical researches show that consistent use of PrEP lowers the risk of HIV infection up to 92% compared to those who didn't take the pill[2]. It is important to note that intake of the pill must be supplemented by safe and protected sex (i.e. through the proper use of condoms and water-based lubricant) and is not a ticket to engage in unsafe sex practices.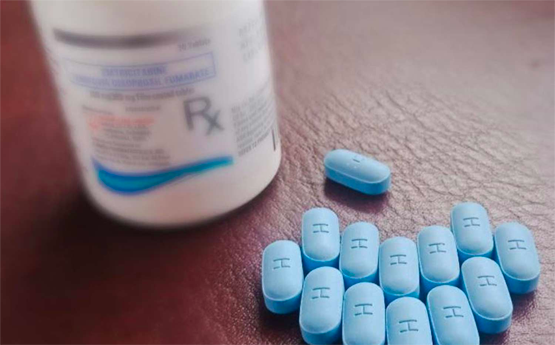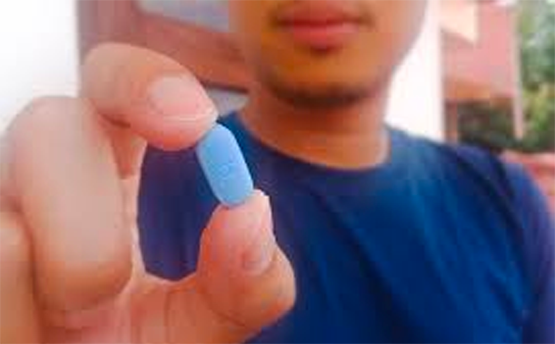 In 2017, LoveYourself was tasked to roll-out a PrEP demonstration project called PrEP Pilipinas (PrEPPY). This project ran for two years, involving 250 men-having-sex with-men (MSM) participants, who were enrolled, and asked for their experiences and thoughts in taking the medication. This study has collected several insights that helped kick-off the implementation of this HIV prevention program in the country.
The study insights include:
No PrEP-related side effects, showing that PrEP is a safe and effective.
No significant increase in STIs during the demonstration project.
No seroconversions or no one from the project participants got HIV during the course of the study.
In LoveYourself, PrEP services were initially offered in our community center in Mandaluyong City – the LoveYourself Anglo. PrEPPY services is now available to more community centers, namely: Victoria by LoveYourself in Pasay City, and LoveYourself White House in Cebu City. Very soon, it will be offered in LoveYourself Welcome in Manila, Lily by LoveYourself in Parañaque City, and Hero by LoveYourself in Bacoor, Cavite. Basic PrEP services can also be availed in all Hi-Precision Diagnostics around the country, and MediPrime clinic in Cainta, Rizal. To avail of the PrEPPY service, just visit go here: