To honor the game-changers of HIV Advocacy in the Philippines & Asia-Pacific, LoveYourself, Inc. re-opens the nominations for the Ripple Awards. Happening biyearly, the Ripple Awards aims to inspire more people around the globe to create positive changes in their communities that will significantly impact the lives of people in the HIV community.
The 4th Ripple Awards will bear three categories: Ripple of Inspiration, Ripple of Activation, and Ripple of Global Action.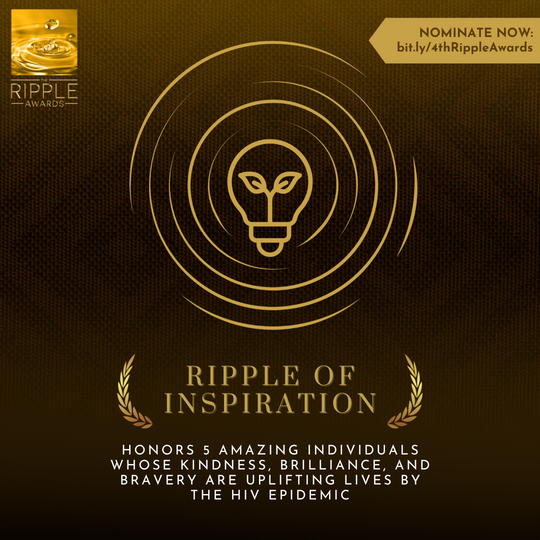 The Ripple of Inspiration honors five outstanding individuals whose kindness, brilliance, and bravery are uplifting lives affected by the HIV epidemic. These individuals must have created an impact, became an inspiration to many, and were able to mobilize others to do the same.
Mobilizing communities is vital to curbing the HIV epidemic; hence, the Ripple of Activation honors three organizations whose visions and goals resulted in impactful output through volunteerism, creativity, and sustainability. These organizations must have created and brought change to HIV advocacy by activating people, volunteers, and others as change agents.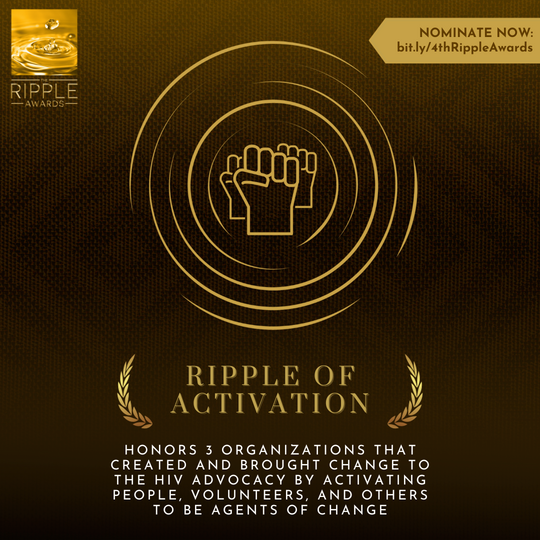 A new category for the 4th Ripple Award is the Ripple of Global Action. It recognizes organizations within the Asia-Pacific region that have impacted their respective communities and resonated within the area. The two Asia-Pacific-based organizations must have brought about a significant positive change in their communities that the region can emulate.
Selection criteria for Ripple of Inspiration include Vision and Values (25%), Strategy and Actions (25%), Results and Impact (25%), Ability to Inspire and Influence (20%), and Online Votes (5%). For Ripple of Activation, the criteria for judging are Vision, Goals, and strategy (25%), Actions, Results, and impact (25%), Volunteerism and citizenship (25%), Sustainability and effective Use of Resources (20%), and Online Votes (5%). Lastly, the Ripple of Global Action winners will be judged based on these criteria: Vision, Goals, and strategy (25%), Originality and innovation (25%), Actions, Results, and impact (25%), Scalability and replicability (20%), and Online Votes (5%).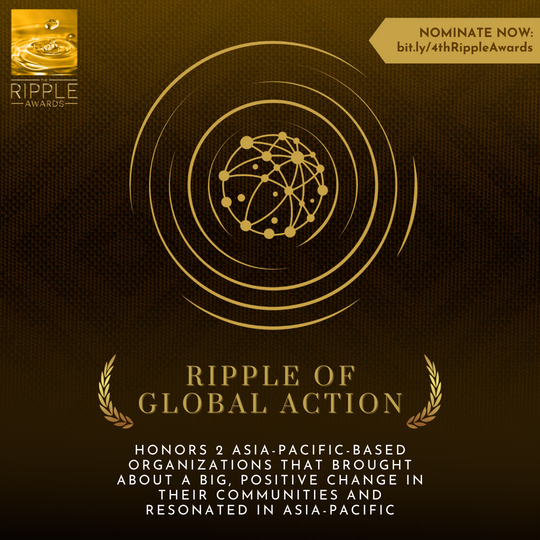 Nominate now for the 4th Ripple Awards at bit.ly/4thRippleAwards. Closing of nominations will be on November 10.
Ripple Awards' first installment happened in 2017, then in 2019, and during the height of the pandemic in 2021. It usually coincides with the Love Gala, an awards and charity gala conducted during the celebrations of either the International AIDS Candlelight Memorial in May or World AIDS Day (WAD) in December.
This year, it will happen on December 4 during LoveYourself's celebration of WAD 2023, which will take place at the Podium Hall in Ortigas, Pasig City.
Written by iCOMM Editorial / Bet Domingo