"Brighter Together: Keeping the Light, Honoring our Rights, Radiating with Pride" unites on May 15 (Sunday) LoveYourself, Inc., Pilipinas Shell Foundation, Inc., PROTECTS, and Champion Community Centers all over the country to celebrate the Philippine International AIDS Candlelight Memorial (PIACM) 2022.
The Brighter Together event aims to have a multiple-site hybrid concert involving different parts of the country through community-based organizations under the national HIV program, collectively called the Champion Community Centers.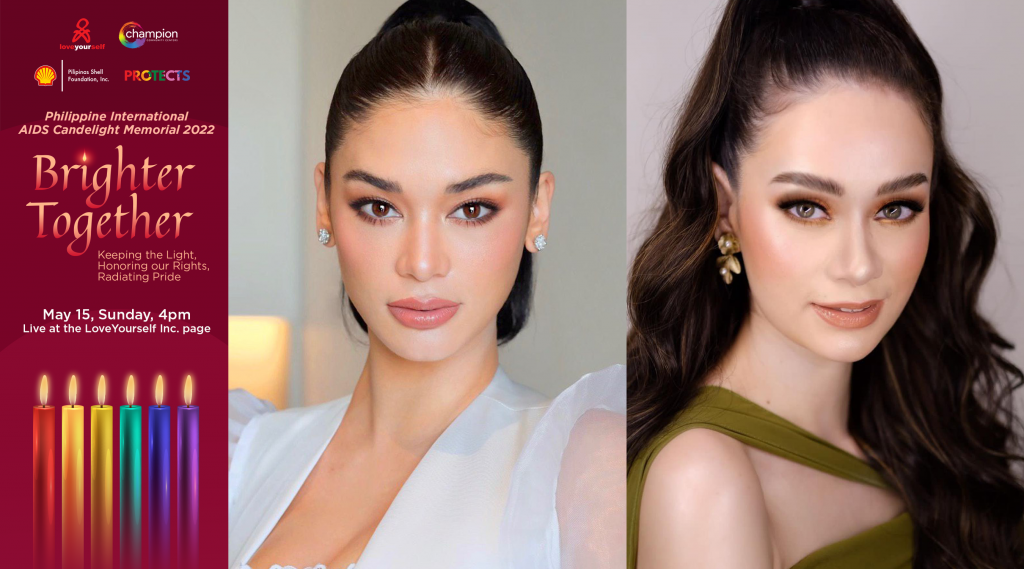 This PIACM 2022 collaborative event will kickstart the week-long celebration, culminating on May 23, 2022 (Sunday), with an onsite activity in Quezon City.
The event will serve as an excellent opportunity to meet the community's unsung heroes and commemorate the lives of people living and passed on because of HIV. It's also timely to know the developments in the advocacy and get to know the people fighting to ensure continuous regard to the HIV epidemic to improve availability, access, and acceptance of services.
LoveYourself-PROTECTS program manager JM Maynes looks back on 2014 when he lost a friend due to AIDS complications. "When he reached out, it was already too late, and that moment made me decide to help and fight for the PLHIV community," Maynes describes the moment.
Maynes said, " That loss ignited the flame of advocacy in me. I fight for a better quality of life for those in the same dilemma as my late friend. Never again do I want to feel powerless in helping the ones I love." He further said, "I want to carry the torch of hope for everyone to see and show the solidarity in our community because our lives are more than just candles that burn out once they've reached the end. Our lives are torches passed unto the ones we leave behind via the people we meet, the minds we influence, and the kindness we do."
Meanwhile, Jabar Esmael, a person living with HIV, emphasized that "Death adds meaning and purpose to life, and we should never be afraid of it."
Currently a life coach and financial advisor, Esmael shared that "The people I have lost to AIDS left me with the gift of hope and courage to face anything that life throws at me." He underscored that life is temporary, but how we spend our remaining time on Earth can impact our community.
LoveYourself founder and executive director Ronnievinn Pagtakhan expresses, "AIDS may take away the people we love, but it will never take away the love in our hearts.
"I am grateful that I found a family passionate about helping our community be empowered to destroy the stigma and discrimination not only in the Philippines but internationally," Pagtakhan shared. He further said, "My beloved LoveYourself volunteers and our clients have become my source of inspiration to elevate what we do in the organization, rippling it to more communities all over the country."
Finally, Pagtakhan believes, "Things will change for the better if we are all in this together, for, in these times of loss, we find the light and shine brightest together."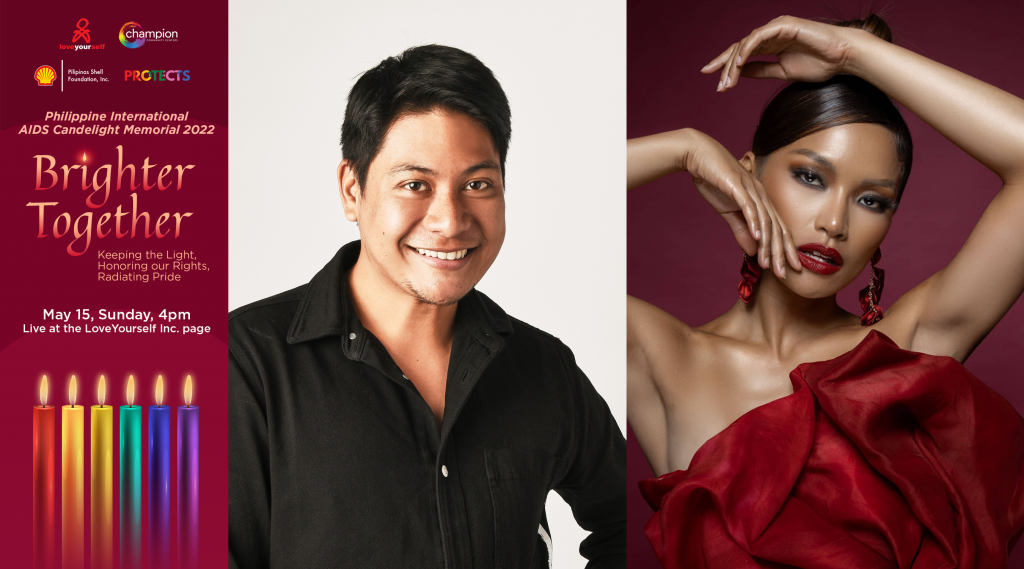 Hosted by content creator Macoy Dubs, Brighter Together will also feature celebrity and community performances from House of Empress, Makki Lucino, Pinopela, Precious Paula Nicole, Popster Bench, Viñas Deluxe, Carl Malone Montecido, Matty Juniosa, Lucas Garcia, and Jimi Marquez.
Join us this May 15 (Sunday) at 4 PM via the LoveYourself, Inc. official Facebook page and local community pages. Let us set the afternoon ablaze with our community's burning passion and send hope to everyone that we can move forward from this epidemic.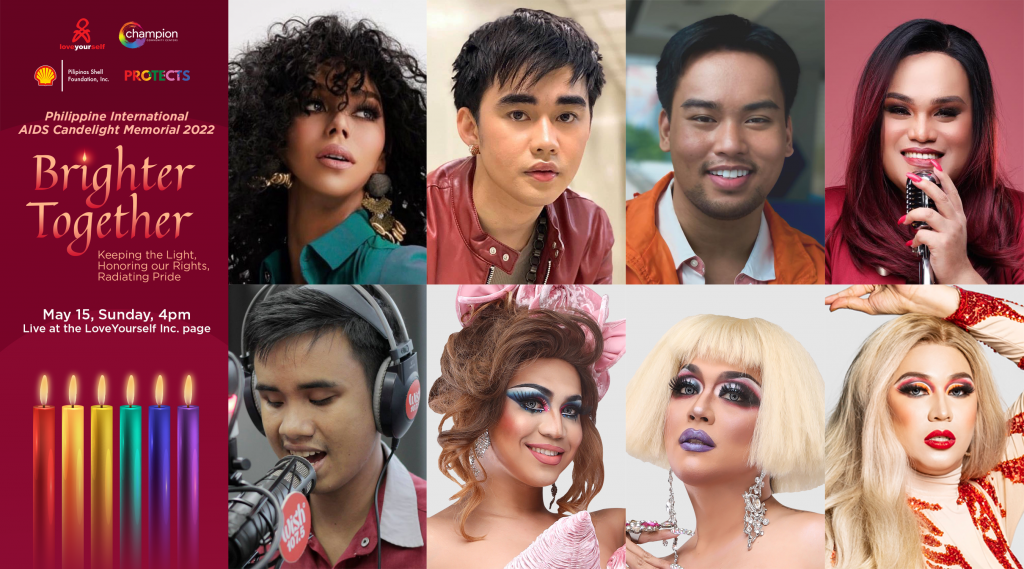 The International AIDS Candlelight Memorial began in 1983 and is commemorated every 3rd week of May. This global movement seeks recognition of those who have died of AIDS-related illnesses, draws support for people living with HIV (PLHIV), and acknowledges the importance of multi-sectoral intervention for strategic program implementation.
###
Text by Yuki Asato, with Bet Domingo