CEBU CITY—After seven years of serving the Greater Manila Area, the LoveYourself, Inc. officially launches today (27 April) its first community center in Cebu City – the LoveYourself White House.
By establishing a community center in Cebu, LoveYourself focuses its attention to the growing number of HIV cases in Central Visayas, since it already shared 9% (5,773) of the total number of persons living with HIV (PLHIV) since 1984. Throughout the country, there are already 38 HIV diagnoses a day.
To augment the efforts not only in Cebu but throughout the region, LoveYourself White House provides free and confidential HIV testing and treatment, including education, counseling and life coaching.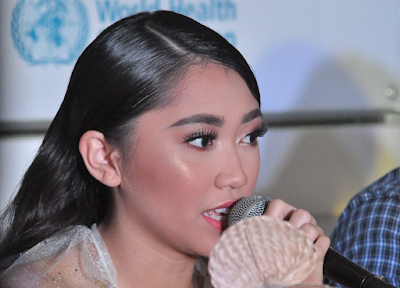 Interestingly, the new community center also offers a co-working space with contemporary and hip ambiance that caters to the distinctive taste of Cebuanos. The center also brews free coffee for waiting clients, while either enjoying the wifi services or the murals.
During the press launch, LoveYourself unveiled Karencitta as its newest brand ambassador in addition to Miss Universe 2015 and UNAIDS Goodwill Ambassador for Asia and the Pacific Pia Alonzo Wurtzbach, and Miss Universe 2018 Catriona Gray. Karencitta is a Cebuana talent who made a wave in the Philippine music industry through her songs and artistry.
LoveYourself also invited the Department of Health-Region Vll Regional Coordinator Dr. Van Philip Baton to discuss the HIV situation in Cebu and the efforts that the government is doing to curb the epidemic.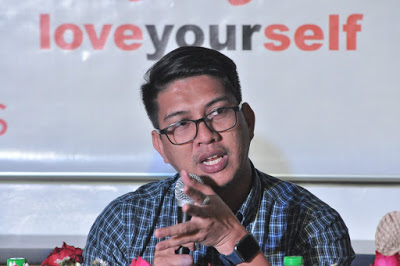 LoveYourself partner representative, Pilipinas Shell Foundation, Inc. program manager Marvi Trudeau, talks about the corporate social responsibility programs it has collaborated with the advocacy group. One of the latest achievements of the partnership is the establishment of LoveYourself White House.
LoveYourself founders Ronivin Pagtakhan and Christopher Lagman explained LoveYourself's humble beginnings and how its young community was able to make an impact to the advocacy here and abroad. Both founders looked forward to the contribution that LoveYourself could make in Cebu in the years to come.
For Cebuanos who want to get themselves checked, LoveYourself White House is located at 40 Don Julio Llorente St., Cebu City. The center is open from Wednesday to Sunday from 12:00 noon to 9:00 p.m. with contact number (032) 367-7016.
To know more about LoveYourself and its services, visit www.loveyourself.ph or follow and share its social media channels: Facebook- @loveyourself.ph, Twitter- @loveyourselfph, and Instagram- @loveyourself.ph.
###
Text by LoveYourself Communications
Photos by Marvin Maning