You'll need to keep up with this sexy (not to mention sizzling) CPA. When Mr. Gay World Philippines 2016 2nd Runner-up Khalil Vera Cruz isn't crunching numbers like it's nothing, he's either training to sing and dance for the country's first Filipino gay band, exploring foodie hangouts, doing home improvement work, traveling, or binge-watching his favorite crime investigation shows. Catch him if you can at Cherry Poppin' – The 3rd Party on February 25 at One Canvas Events Place in Makati (get tickets here: go.loveyourself.ph/cherrytickets).
Here's a tip: If you want to get his attention, be sure to flash your best smile and be willing to share your stories. This one's a keeper – and a listener. Khalil's dating dealbreaker includes irreconcilable beliefs and issues, but win his heart and he'll go the extra mile for you. He tells us, "I think the sweetest thing I have done for someone I liked was when I decided to return to Manila with a guy who was deported because he was PLHIV."
Be the successful bidder and get the chance to take Khalil out on his ideal date: a relaxing weekend on an island resort where you can explore the island during the day and have a lovely beachfront dinner come evening. "We will end the night lounging, listening to ambient music, and sharing stories until we fall asleep," he shares.
And would you believe this hot number eats three meals in the evening? Khalil gorges on his favorite fare before he leaves his workplace, when he reaches home, and an hour before bed. Looking at his awe-inducing physique, we say good job keeping fit! Can't get enough of Khalil? We've got more about him below.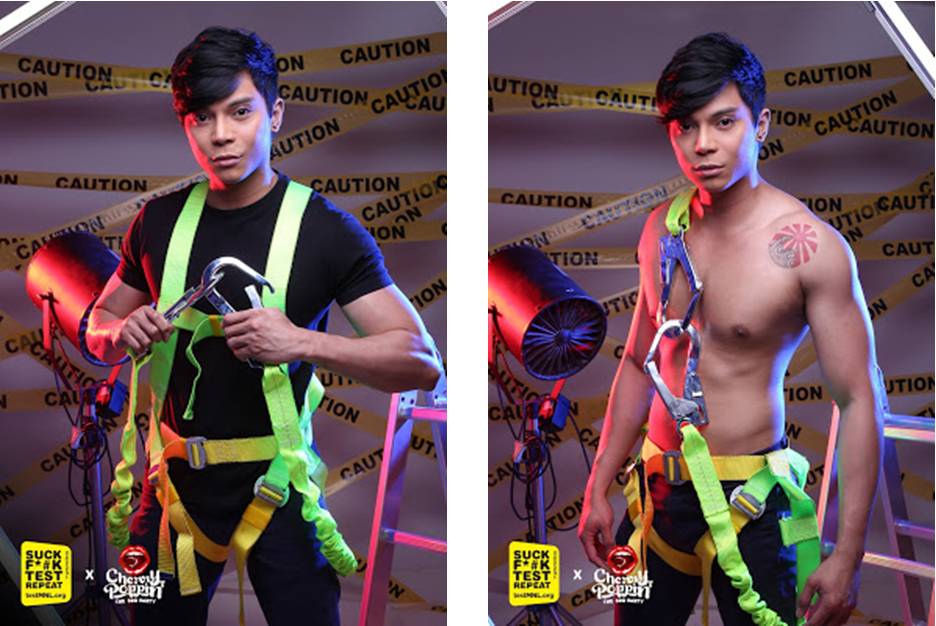 Tell us about your most cringe-worthy dating experience.
My most embarrassing dating experience was when I made my date wait for three hours because I made a mistake in reading my ETA coming from India. We arranged our flights to have the same ETA, but apparently, I made a mistake and made him wait. It was supposed to be our first meet-up and date.
What's your biggest dream in life?
My dream is to reach out to more people and inspire them to embrace who they are. Our society is only tolerating the LGBTI; we still lack laws/guidelines/rights that will protect us. (I want to be able to marry my ideal guy, for example.) My dream is – we will all be accepted without any exceptions.
In what ways can people help raise awareness and understanding of HIV?
People can raise awareness and understanding of HIV if we openly talk about it with our friends and family. The more we share our experiences and thoughts about it, the more we will be able reach out and gain more understanding about it.
What are you looking forward to in Cherry Poppin' 3, and what should the attendees expect during the event?
I'm looking forward to gaining more friends and having fun.
Be the apple of this auctionee's eye at Cherry Poppin' 3 – The 3rd Party on February 25, Saturday, at the One Canvas Events Place, 2235 Don Chino Roces Ave., Brgy. San Lorenzo, Makati City. Party starts at 8 p.m.
For tickets, log on to go.loveyourself.ph/cherrytickets. For reservations and queries, you may contact 0917-860-8244. Proceeds from the event will fund the opening of a new community center by LoveYourself this year.
Text by Jean Natividad
Photos by Mark Alvarez
Make-up by MAC Cosmetics