Ready, ace, smash!
It's that time of the year again when strait men rummage through their non-proverbial closets, or sprint their way to the nearest active lifestyle boutiques to look for the perfect sports attire as The Straits Games (TSG) draws nearer to its 2013 leg: Manila.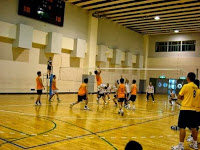 This highly anticipated affair dates back to 2002, when it started as a friendly annual sporting event initiated by Malaysia's Leadership for Gays (LPG, formerly known as Leadership Program for Graduates) and Singapore's Men After Work (MAW); aimed at fostering the spirit of friendship among LGBT communities, and at the same time, promoting health and an active lifestyle. That's why the main attraction of TSG is the different sports tournaments for teams and individuals — volleyball, badminton, bowling, and now, tennis and squash.
The 'games' was named after the Straits of Malacca, a stretch of water where Malaysia and Singapore are both coincidentally located. An etymology that can also suggest the idea that LGBT communities around the world must first break barriers of their own in order to come out as a bigger, stronger unit.
The first TSG in 2002 held at Kuala Lumpur, Malaysia, was a big hit. The news spread like wildfire that reached as far as China, USA, and The Netherlands. And since then, LGBT groups in neighboring Asian countries have already hosted the games: Singapore (2003), Thailand (2006, 2007, 2012), Taiwan (2009), Hong Kong (2010). Malaysia has graced TSG five times already (2002, 2004, 2005, 2008, 2011), while Manila is gearing up as a first-time host.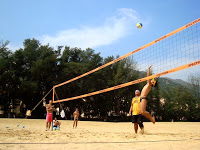 This year, organizers of the 12th TSG are promising to give not only adrenaline-filled match-ups, but also a spectacle of fabulous and fun-filled parties and gatherings as hot as Manila's tropical climate. It has been twelve years but TSG is kicking harder than ever. So come out and play on October 18- 20, 2013, wear your fiercest pair of rubber shoes and show the world that gays do strait best!