The heat turned up a notch on June 15, 2019 as LoveYourself partnered once again with several community-based organizations (CBOs) all over the country for the Hot Nurses of 'Pinas National HIV Testing Day.
The Hot Nurses of 'Pinas helped out at LoveYourself Anglo in Mandaluyong, LoveYourself Uni and Victoria by LoveYourself in Pasay, LoveYourself Welcome in Manila City, LoveYourself White House in Cebu City, Decent Image of South Signal Association in Taguig City, Juan Posi+ive Movement in Pampanga, Project H4 in Palawan, Kagay-an Plus-Preserving Life, Uniting Society Inc. in Cagayan de Oro, Olympus Society of Davao, Inc. in Davao City, Cavite Positive Action Group The JCH Advocacy Inc. and AVES Love and Light in Cavite City, Mujer-LGBT Organization in Zamboanga, and the Family Planning Organization of the Philippines in Iloilo.
The nationwide event catered to a total of 678 clients, as tallied by the Monitoring and Evaluation team. For LoveYourself alone, 343 were accommodated across its different community centers, and even an off-site venue at SM Aura.
Starting with the This Is Me: Brave and Free campaign in May 2018, this event marks LoveYourself's third time to reach out to fellow CBOs in other provinces to expand its reach and initiate nationwide testing days. The concept behind having hot nurses promote HIV testing and education stemmed from the Hot Doctors of Pinas last November—having our medical practitioners inspire and encourage individuals to get tested and be aware of their HIV status.
Event Lead Ronald Bugarin can proudly say Hot Nurses of Pinas had a relatively smooth run, from his observations visiting the different LoveYourself sites, to the feedback received from the volunteers who participated.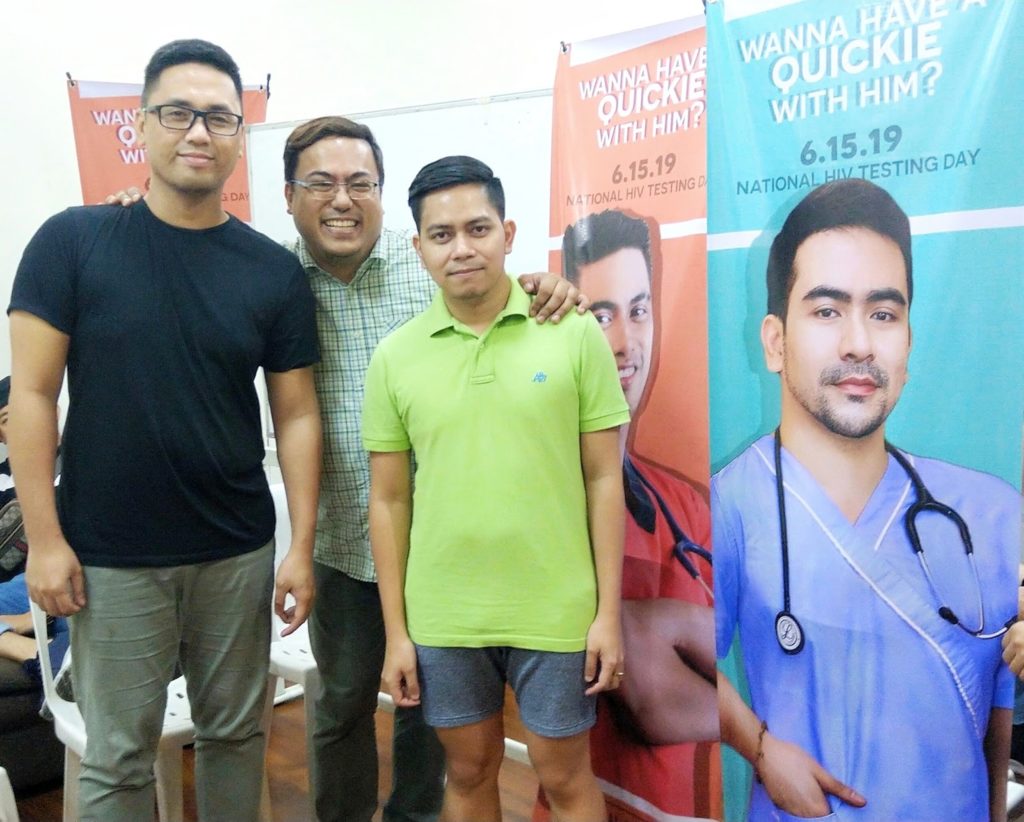 "It's attributed mainly to the dry runs conducted weeks prior to the event. It helped the volunteers be more aware of the process." He also explained how each dry run ironed out kinks in the process and anticipated scenarios, allowing committee leads to address concerns.
For LoveYourself community centers alone, close to 150 volunteers came together to make sure the process goes as seamless as planned, performing various tasks from registration, HIV 101, counseling and life coaching, logistics, traffic, and monitoring and evaluation. Volunteers also assisted the guest nurses who performed the actual pricking, as well as conducted HIV 101 talks to properly educate the clients about HIV and PrEP.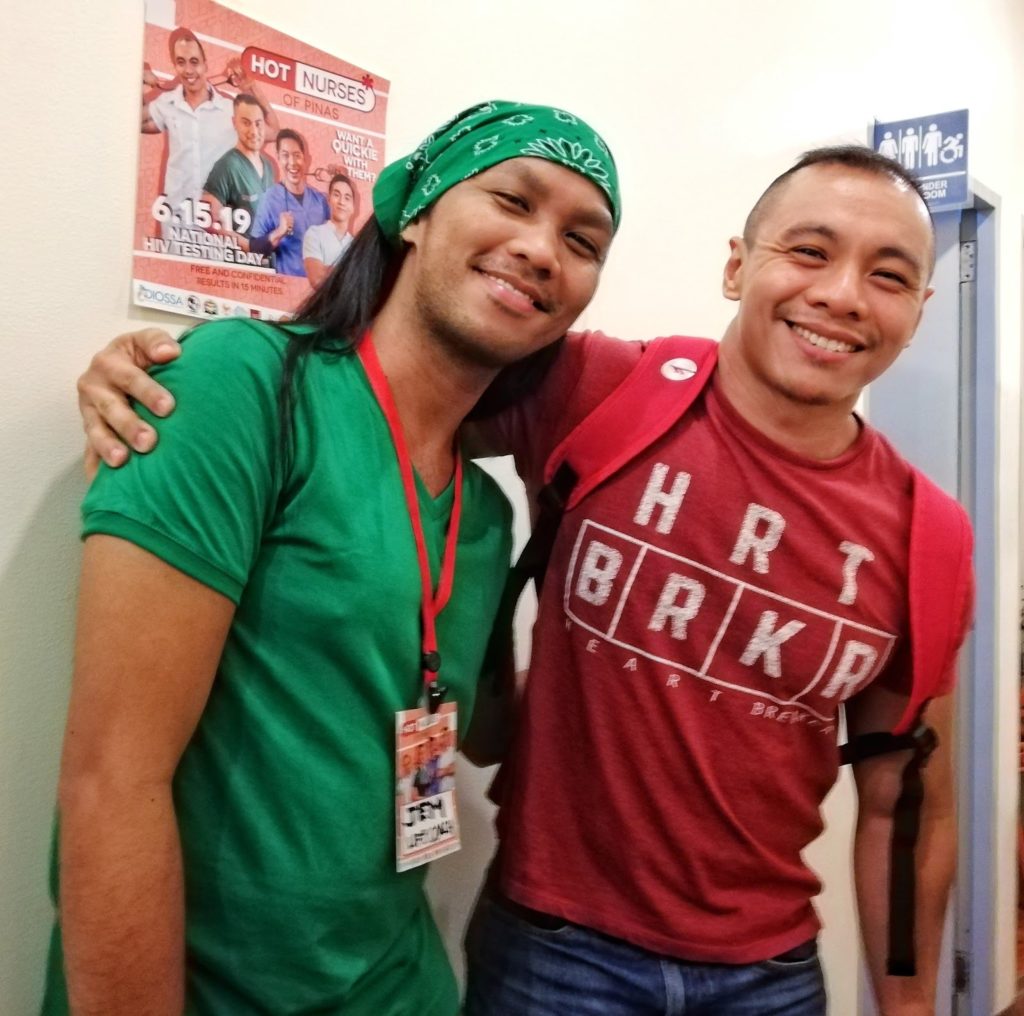 As the clients were accommodated and taken care of during the event, the hot nurses themselves felt fulfilled and thankful for the experience that allowed them to participate in this important advocacy. Christian Garcia, one of the hot nurses from LoveYourself Anglo, "To be a part of an event that is completely immersive and awe-inspiring, and to be with individuals who selflessly devote their time with total strangers in educating, counseling and just being one with the community is very humbling and very profound at the same time."
Garcia added, "The fact that there are people devoted to the advocacy makes the process of knowing your status so much easier. Ultimately, at the end of the day, all we want is someone who will understand us and will guide us through the process of knowing our status without any fear of judgement."
The Hot Nurses of Pinas is just one of the LoveYourself's several initiatives to advocate HIV awareness through education, testing, counseling and treatment. Outside of the event, these services are offered to clients who visit any of the community centers listed here.
For the volunteers, Bugarin has nothing but "humble gratitude and appreciation, for all the hard work and sacrifices they have given for this event. The success of the event is attributed largely to them because of their commitment to the advocacy."
Text by Ulysses Konstantin Largado
Photos courtesy of Tryone Cudeldiego & Jemuel Titan