LoveYourself, Inc. partners with Quest Plus Conference located in Clark City, Pampanga for their Pride Month celebration as they move forward for a more inclusive hotel chain brand under Chroma Hospitality.
Upon arriving at Quest Plus Conference Clark in Pampanga, guests will be greeted by their staff wearing rainbow pins as a symbol of support and recognition of the LGBTQI+ community. This is part of their 'Happy to Be Loved' campaign for Pride Month.
The facility partnered with LoveYourself, Inc. to conduct a conversation about the Pride Month celebration on 22 June 2022. More than that, Mabel Lopez-Roman, the company's Executive Assistant Manager, said that they are doing this to promote inclusivity.
"We want to provide a safe space for both our guests and employees where they can be themselves regardless of their gender, ethnicity and race," the manager said.
During the conversation, rich topics were brought to the table such as the perceived condition of the LGBTQI+ community in Angeles City, coming-out, gender transitioning, and ways how to establish and promote safe spaces.
During the panel discussion, it was mentioned that one of the common challenges experienced by the hospitality industry is on how to properly address guests who are members of the LGBTQI+ community, especially those who are transgender.
Yanyan Araña, Program Manager of Transcend by LoveYourself, shared that one may not assume proper salutations and pronouns based on the person's appearance. She said that booking forms that include preferred name and gender identity serves as another layer for the frontline staff to determine how to affirm the guest's gender. Politely asking them their prefered salutations and pronouns is also a good option, Araña said.
Kim Ruiz, Lead for Partnerships Engagement of LoveYourself, Inc., said that partnering with Quest Plus in raising awareness on SOGIESC, helps not only the LGBTQI+ community but also everyone. Ruiz highlighted LoveYourself's services on sexual health, mental health, equal rights, and more as further points of collaboration with the hotel.
"The core agenda of LoveYourself is really about empowering one's self-worth," Raybert Domingo, LoveYourself's Director for Communications and Community Development. He added that "We believe that a person's life choices are determined by the value they have for themselves."
Earlier on the same day, the hotel conducted an orientation on SOGIESC with select staff to inspire a more gender-sensitive workplace and safe space for all. Scattered within the property, the hotel also prepared rainbow-themed decorations and desserts for the whole month. They also have an interactive Pride wall where guests may write and post their completed sentence 'Happy to be ____,'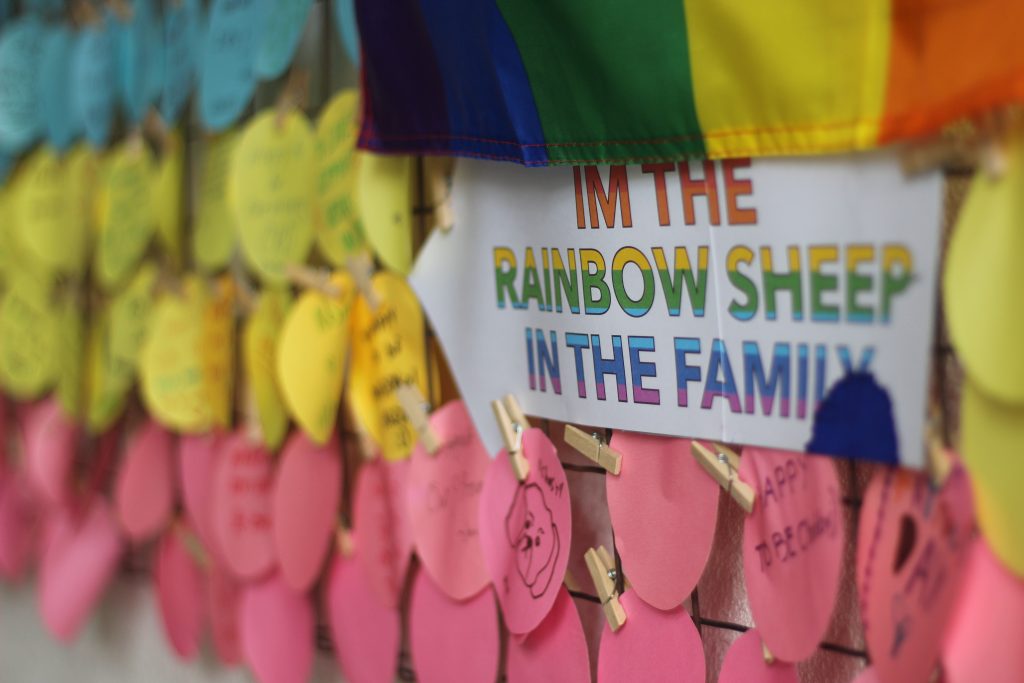 Judith Sarmiento, Director of Sales and Marketing of Quest Plus, said that this is their first Pride Month celebration and she hopes that it will be the first of many.
The Pride celebration is far from over! Catch LoveYourself, Inc. at LoveCon, the LoveYourself Pride Convention on 26 June (Sunday, 1pm onwards) at ArcoVia City in Pasig.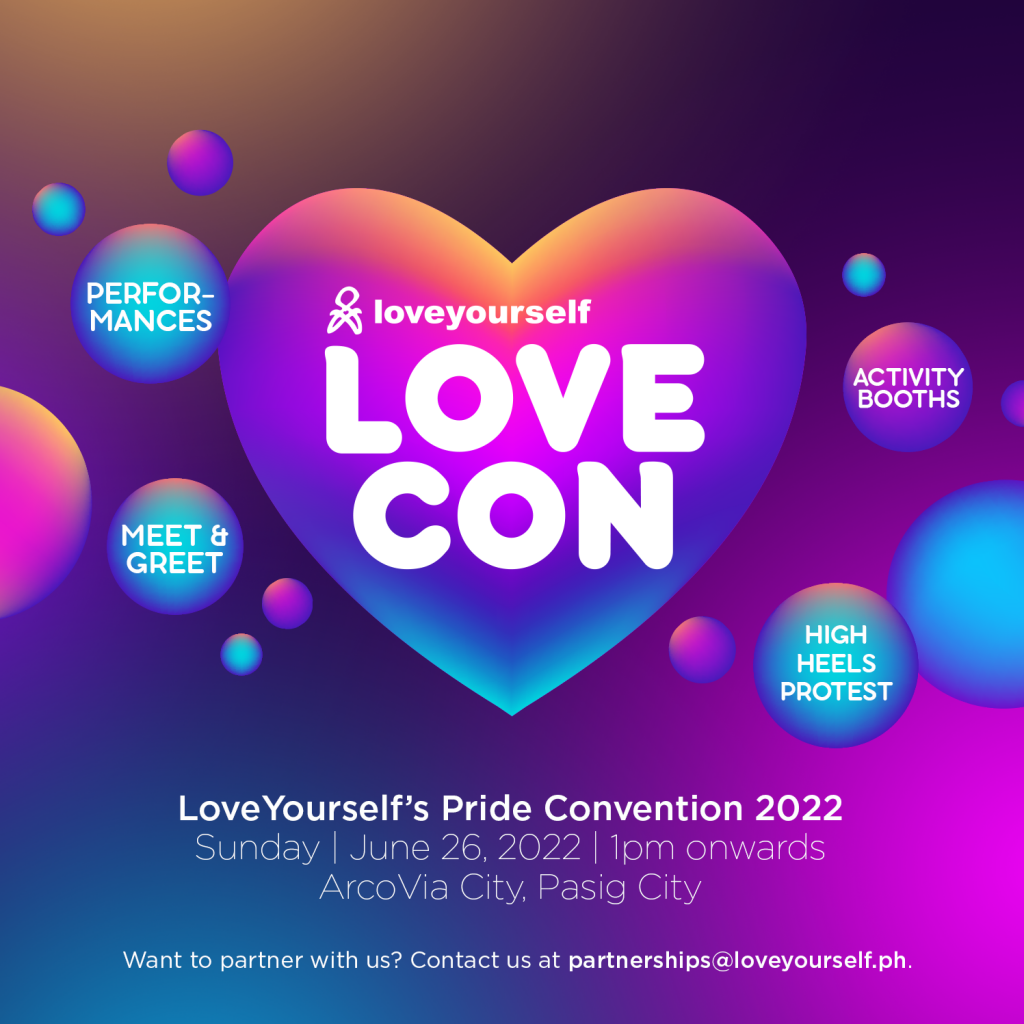 Written by Reiner 'Meow' Grospe