The stage was set ablaze in the Philippines' first community-led multi-site HIV testing day on May 26, 2018. This is Me: Brave and Free is a team effort organized by community based organizations across the Philippines (Juan Positive Movement, HIV & AIDS Support House, Inc, Decent Image of South Signal Association, Cavite Positive Action Group, GAYON, Project H4, Kagay-an PLUS, and Olympus Society of Davao) alongside LoveYourself (LoveYourself Anglo, LoveYourself Uni, and Victoria by LoveYourself) to celebrate self-care through a fast, free, and confidential community based-screening process.
With almost one million people reached across social media platforms, and a total of 1,145 sign-ups, campaign efforts has certainly been a success. With today's advancements in social networking, social networking applications has played a significant role in promoting timely testing among its user base. Let's see how Hornet came to support This is Me Brave and Free.
Supporting the Event
Hornet joined This is Me: Brave and Free as they believe in the great work community-based organizations in the Philippines has done to improve health and wellness in the LGBT community.
Alex from Hornet shares how vital gay social networking applications are to provide useful information and help men of all statuses make connections. Even with a simple notification telling you about a nearby event, it can make all the difference in a person's journey in self-care.
We are committed to the health of the LGBT community and want to do all that we can to empower our users to make informed decisions about their sexual health.

We strive to create a community that celebrate and affirms people of all ethnicities, gender expressions, body types, ages, and HIV statuses. Getting more people to openly talk about their testing experience and providing a platform for that conversation can really make an impact.

Alex Garner, Senior Health Innovation Strategist, Hornet
This is Me: Brave and Free has one of the most diverse sets of faces influencing the LGBT community towards getting tested. Featuring people of different gender identities, abilities, and body types, it is a step forward towards spreading the importance of HIV testing in a healthy lifestyle.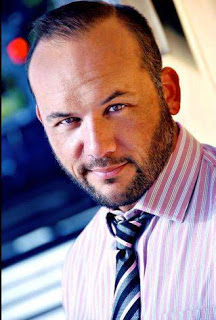 Hornet's Role in the HIV Advocacy
Getting tested is a great way to take control of one's health. Much of the fear associated with testing is around fear of what a life with HIV will mean. We work to demonstrate all sorts of experiences of people living with HIV and a positive diagnosis does not mean a loss of sexuality, health, or support system.

Alex Garner, Senior Health Innovation Strategist, Hornet
Hornet positions itself as a platform wherein people can openly and affirmatively declare their HIV status to combat the stigma associated with knowing one's status. Hornet has even created a video series on Youtube called Ask a Pro that tackles important topics such as living with HIV.
The evolution of how people connect nowadays has affected how the message of love and self-care is delivered. With plenty of resources and opportunities brought to an online platform, Hornet does its part to connect these to the people who would most benefit from them. You can be part of the network Hornet helps to connect by downloading their app on the Google Play Store and on iTunes.
Text by Carlos Diego A. Rozul