According to the March 2018 HIV/AIDS & ART Registry of the Philippines (HARP), there were 912 new cases of Persons Living with HIV (PLHIV) reported, most of which are young professionals aged 25-34. Attaining and maintaining financial security is a common goal among these up and coming men and women. But, some PLHIVs are discouraged from attaining financial security due mainly to discriminatory workplace policies regarding their condition or limited employment opportunities where some industries require that applicants and employees should be nonreactive / HIV negative. It will be beneficial for these PLHIV to have some form of assurance in having a secured life and future if only they are given a chance to apply for life insurance policy without discriminatory provisions.
Currently, life insurance has morphed from the traditional compensation for a person's dependents after death to a form of investment or savings on top of the traditional coverage. Having a life insurance does not only give an assurance that those left behind have financial stability but likewise provide investment or savings opportunity for the applicant to secure their future. It will be favorable for PLHIV to have such opportunity especially to those who are making smart financial decisions because after a period of time, they can withdraw the savings earned from the life insurance policy and use it to have better lives without losing the benefits of having life insurance.  Also, critical illness riders where financial compensation are provided in case the policyholder acquires a critical illness without affecting his life insurance coverage and investment are now available.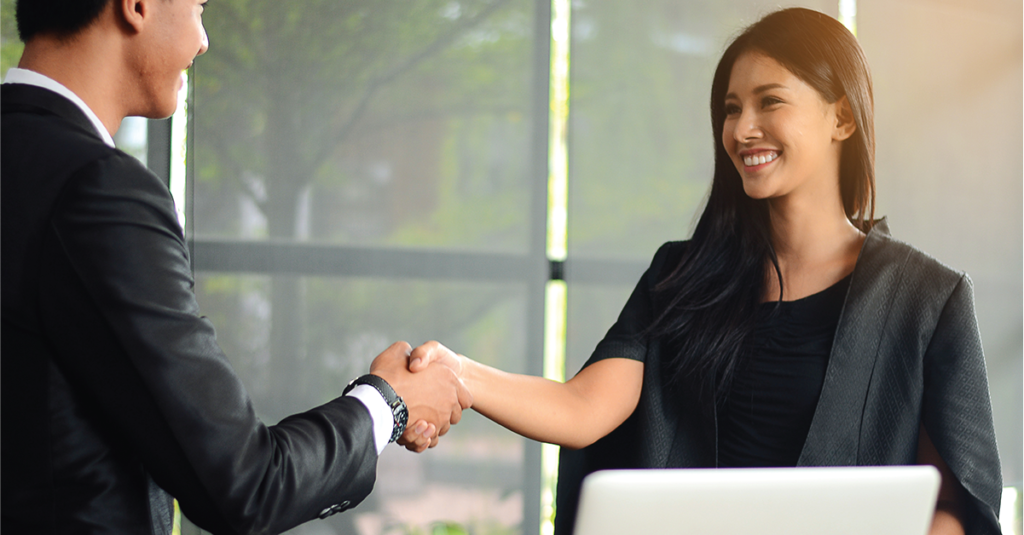 The government has taken actions in providing equal rights for PLHIV. Section 26 of Philippines AIDS Prevention and Control Act of 1998 (RA 8504) states that, "the Secretary of Health, in cooperation with the Commissioner of the Insurance Commission and other public and private insurance agencies, shall conduct a study on the feasibility and viability of setting up a package of insurance benefits and, should such study warrant it, implement an insurance coverage program for persons with HIV.".  The Insurance Commission (IC) has already taken steps to ensure Life Insurance coverage are readily available for PLHIV and their dependents through the issuance of Circular Letter No. 2017-11.
But unfortunately, Life Insurance Companies have yet to properly implement the provisions on the underwriting of life insurance coverage for PLHIV where Applicant's risk and exposure are assessed prior to granting of a life insurance policy. Some of the provisions require additional examinations beyond the coverage of Outpatient HIV/AIDS Treatment (OHAT) Package of PhilHealth and additional premium on top of the regular premium to be paid which can burden the applicant.
Guidelines on PLHIV Life Insurance Coverage
Circular Letter No. 2017-11 was issued by IC on the 14th of February 2017 to all life insurance companies outlined the guidelines on the life insurance underwriting of applicants with actual, perceived or suspected to be living with HIV.  These guidelines were enacted to set standards in the risk assessment for PLHIV. This is set as a basis for the parameters of life insurance risk classification and other underwriting purposes. Among the salient point of the guidelines are as follows
Insurer may require applicants to undergo HIV testing based on parameters set forth in R.A. 8504, performed by health facilities recognized by the Department of Health (DOH) and equipped in providing services on HIV testing and counseling.
Insurer shall report to the Medical Information Database (MID) any HIV test with positive results provided the information was voluntarily submitted by the applicant/proposed insured and subject to compliance by the insurer with the provisions of R.A. 10173 and provided further, that the report to the MID is done with the knowledge of the applicant/proposed insured.
Insurer may postpone the application of a newly diagnosed PLHIV for a period of not more than one (1) year from the start of continuous Antiretroviral Treatment (ART) in order to evaluate compliance and efficacy of treatment.
The insurer may provide insurance coverage to a person with HIV or an individual diagnosed to be infected with HIV, if (a) the person is undergoing proper medical treatment, (b) the person has a favorable risk profile and ( c) the results of the medical examinations required by the insurer are within normal limits.
The insurer may require applicants to defray the cost of special underwriting requirements related to the application for insurance coverage, if necessary.
The insurer may impose extra mortality charges to persons accepted for coverage. The coverage may provide supplemental benefits or riders.
These guidelines appear to be tedious or to the disadvantage of PLHIV specifically under Item 4 – Grant of Insurance Coverage provision of the guideline.  PLHIVs are required to submit various medical examinations which are beyond the requirements of the Research Institute for Tropical Medicine (RITM) for PLHIV and not covered by the OHAT Package of PhilHealth which includes Hepatitis C profile, blood chemistry profile to include kidney function and three (3) consecutive CD4 cell count tests. 
Below are the different tests needed by PLHIV before and during treatment in comparison with the requirements of Life Insurance Companies for PLHIV applying for life insurance as mandated by IC.
Pre-treatment, Treatment and Insurance Policy Requirements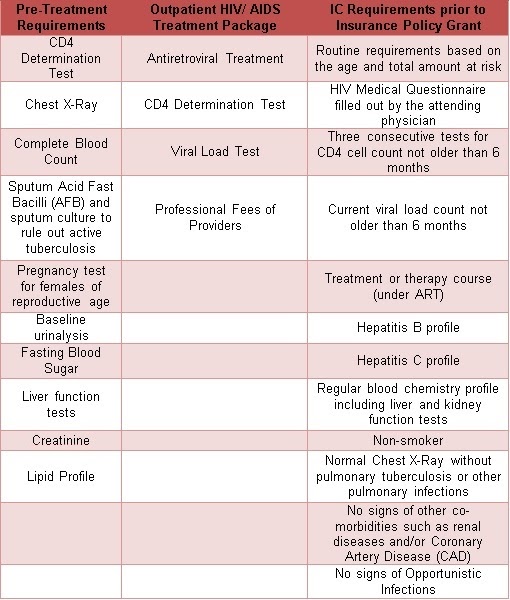 Furthermore, there are additional costs added on top of regular coverage premiums for PLHIVs like mortality charges with supplemental benefits or riders and cost of special underwriting requirements making it quite expensive for PLHIV to acquire a Life Insurance coverage.
The guidelines also limit the acceptance for PLHIV as to plan of insurance, maturity term, payment term, age and policy amount. This means that Life Insurance Companies can dictate what type of product, how long the coverage, payments terms and even policy coverage can be granted to PLHIV as opposed to Regular Applicants who have the option to tailor fit the life insurance coverage to their needs. PLHIV does not have that option with this provision.
Non-Compliance of Life Insurance Companies
Despite provisions set forth by Section 26 of Republic Act 8504 as well as promulgated guidelines issued by IC via the issuance of Circular Letter 2017-11, Life Insurance Companies have yet to provide access to life insurance coverage to PLHIV and their Dependents.
The authors of this article made queries to five Major Life Insurance Companies on their compliance to Circular Letter 2017-11.  From the survey made, only one out of five Life Insurance Companies surveyed was compliant.
Reasons given by non-compliant Life Insurance Companies were they still treat HIV as an excluded medical condition. Others have yet to set up the underwriting parameters in determining the applicable life insurance coverage to be granted for PLHIV. And worse, some suggested not to disclose their HIV status upon application of Life Insurance coverage so that the Application can be approved easily. Said non disclosure can be disadvantageous to PLHIV since this can be seen by Life Insurance Companies as fraudulent and any claims to the policy on the basis of the withheld information can be rejected by the insurance company.
A Call for Easy Access to Insurance Coverage for PLHIV
A year has passed since Circular 2017-11 was released and until now Life Insurance Companies have yet to set-up their underwriting parameters to provide life insurance coverage for PLHIV.  There is a need for all Life Insurance Companies to comply with the mandate not just for the sake of compliance but more importantly to provide better life insurance coverage to more than 53,192 reported PLHIV cases as of March 2018.
The efforts made by the IC for PLHIV are on the right track, however, amendments for the guidelines to be non-discriminatory to PLHIV are needed as well as stricter monitoring of its implementation by Life Insurance Companies. Hopefully, the Life Insurance Industry can answer the call of all PLHIV to have easy access to Life Insurance coverage that can preserve their hard earned income and provide for their Dependents financially when the need arises.
Text by Rael Bustamante and Ronald C Bugarin
Image sourced online