Did you know that you can get tons of benefits for using sex toys? It's not only good for your mental health. It can also boost your intimacy and can put the SATISFYING in safe and satisfying sex. You can use them for solo plays or if you wanna spice up your bedroom romance with your partner.
What more can you ask for? But if you're still unconvinced, here are some of the benefits of sex toys and why you must start using them now:
They Help You Get Sexually Satisfied
Sex toys are scientifically-designed to aid in your sexual pleasures. It is not an easy task to stimulate our minds and bodies at the same time. This is where love toys come handy. All adult toys are designed to hit the right pleasure spots in our body to reduce our 'workload'.
They Help Men Last Longer In Bed
For our men readers, keep in mind that sex toys are not just for women. You're not "weak" or "less of a man" for using sexual devices for pleasure.
There are tons of benefits of sex toys for you too, such as lasting longer in bed. Once you get the hang of love toys, you learn how to master your orgasms. You will learn how to delay your orgasm, remain hard after orgasm, and have multiple orgasms.
They Aid in Managing Sexual Dysfunctions
Since sex toys help us in understanding our bodies even further, it helps us learn more about our pleasure points. If both men and women can learn how to make themselves climax through the use of toys while masturbating, it will give them more confidence in reaching orgasm with a partner.
They Improve Your Sex Life
Couples can also have tons of benefits of using sex toys. With the option of pleasure devices, you can now improve your sexy times with your partner. Use it during foreplay or during the deed– whatever works for the both of you. With an improved sex life, it will surely bring back the spark in the relationship.
They Help Alleviate Body Pain
Why reach for a painkiller when you can try having an orgasm first? Orgasms can block pain. When you reach your climax, the event releases a hormone that helps raise your pain threshold. As a result, pain magically seems to go away.
They Help Men Lower Their Risk for Prostate Cancer
One study published in the Journal of the American Medical Association has found that men who ejaculated frequently (at least 21 times a month) were less likely to get prostate cancer. Using sex toys can make things easier and faster for you guys to achieve this benefit.
They Lower Your Risk for Heart Attack
Aside from keeping your metabolism up, sex toys also help balance your estrogen and testosterone levels. You see, when either of these two is low, your risk for problems like osteoporosis and even heart disease increases. So having sex can help combat these illnesses.
They Help You Sleep Better
Yes, sleep is included on the benefits-of-sex-toys list. You see, love toys help us sleep better since it helps us reach our orgasm more quickly and effectively. The activity releases oxytocin, endorphins, and can help people feel calmer and less stressed. Because of this, we get to sleep quicker than ever.
Takeaway
Sex toys, adult toys, love toys, pleasure toys, whatever you wanna call them. They give you pleasure at any time of the day. We even have all kinds of love toys from beautiful glass dildos to BDSM tools. You name it. Somebody has probably invented it. And they're also very, very easy to have through the beauty of online shopping.
Speaking of online shopping, have fun and fuss-free way of buying your sex toys through Lauvette. They're an online sex toy shop in the Philippines that aims to reduce stigma about sex, pleasure and sex toys. They provide high-quality adult toys, reliable customer service, and discreet packaging.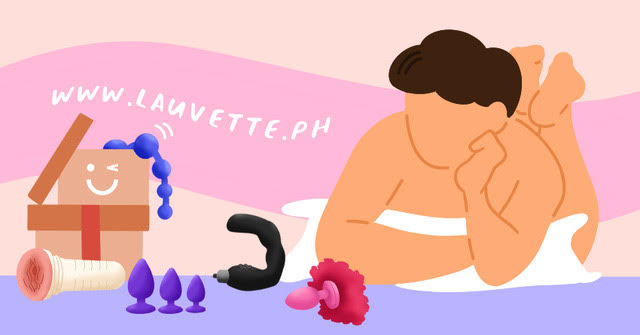 They also offer free nationwide shipping for orders Php 1500 and above! To know more about this sex toy shop, check out their website, www.lauvette.ph Also, follow them on IG @lauvette.ph to score awesome deals and giveaways.