BAGUIO, Philippines (12 October 2022) – LoveYourself's global ambassador – Miss Universe 2018 Catriona Gray, led the grand opening of "Balay Marvi," a community center offering holistic care to people to protect themselves against HIV.
Gray shared there's still a lot of stigma surrounding HIV, hence "What we want to do is to really empower the community." She highlighted the importance of having a safe space where people can access HIV and sexual health services in Baguio City.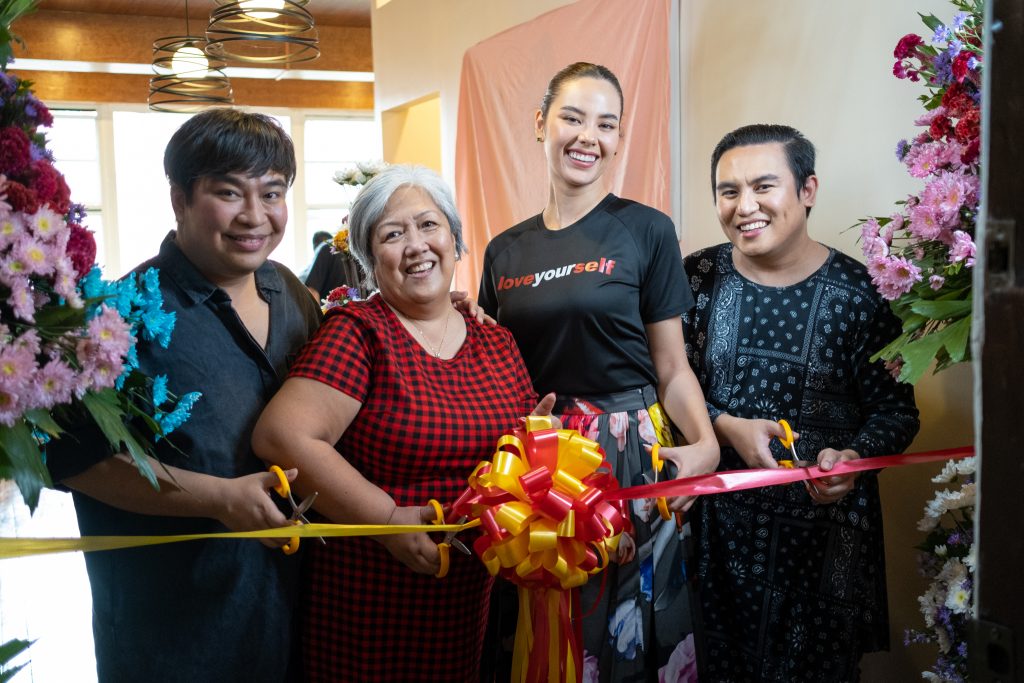 On the vital role government plays, Gray also urged the local government units to continue supporting the advocacy and communities working for it because it's something the community urgently needs.
"Hopefully, our surrounding regions, who maybe don't have this type of community center can really look at Baguio City as one of the shining examples of how it can be replicated, how it can be done, and how the community can really be reached," Gray said.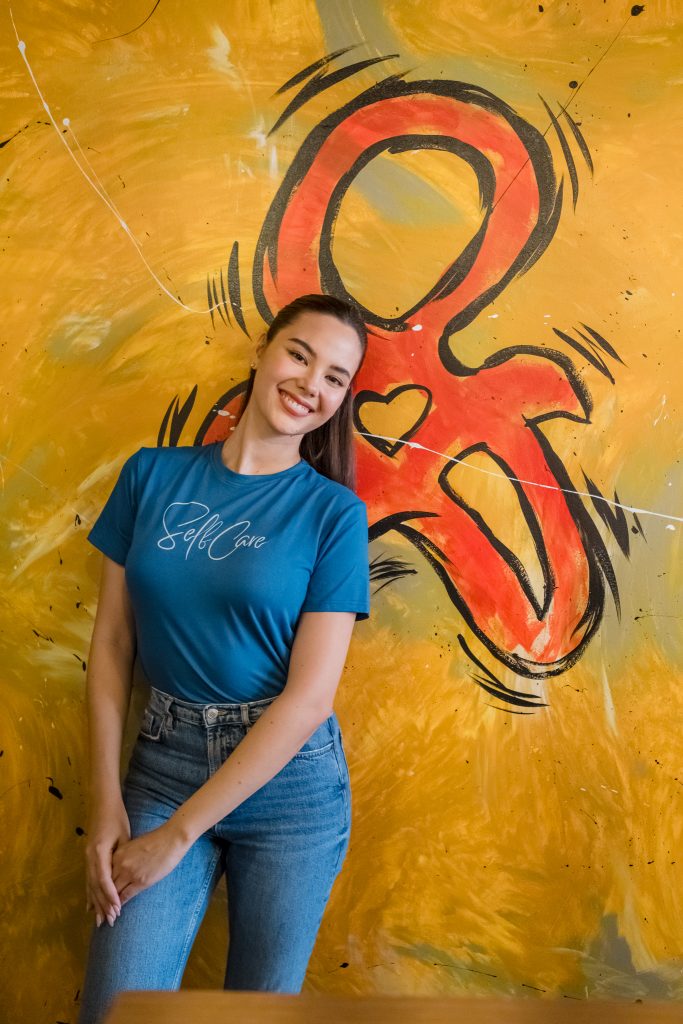 Together with Gray, Baguio City District Representative Mark Go and City Councilor Levy Orcales also graced the launch ceremonies held on the 9th of October at Azalea Hotel and Residences. Both local officials expressed support.
Orcales shared, "We decided that there should be a localized version of our HIV and AIDS Law," recognizing a differentiated approach to combat the epidemic. He also said, "We are trying to convert all youth centers in the City of Baguio as safe spaces in the barangay levels," adding that there are 129 barangays in the City.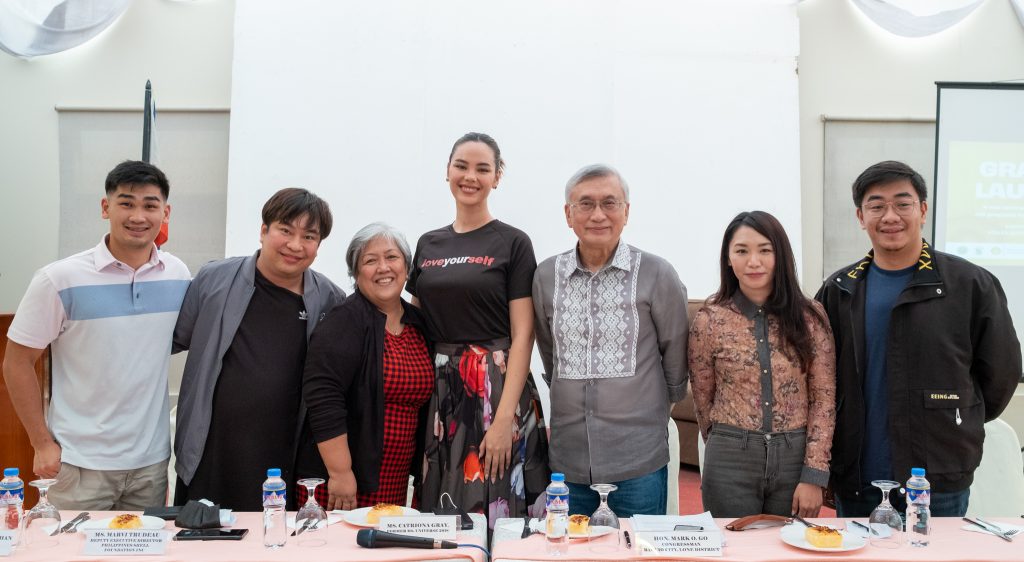 In his speech, Rep. Go offered assistance to thrust new laws at the national level that would ensure the effective implementation of HIV programs in the country. Meanwhile, the Department of Health-Cordillera Administrative Region's representative Cherrie Caluza also aired the agency's support for Balay Marvi and the community's efforts to address the HIV situation.
LoveYourself founder and executive director Ronivin Pagtakhan said, "We observed that many clients from northern provinces go down south in Metro Manila to seek care and support, and this is something we want to address — to provide northern Luzon clients access to sexual health services, and a community that is considered a safe space for them."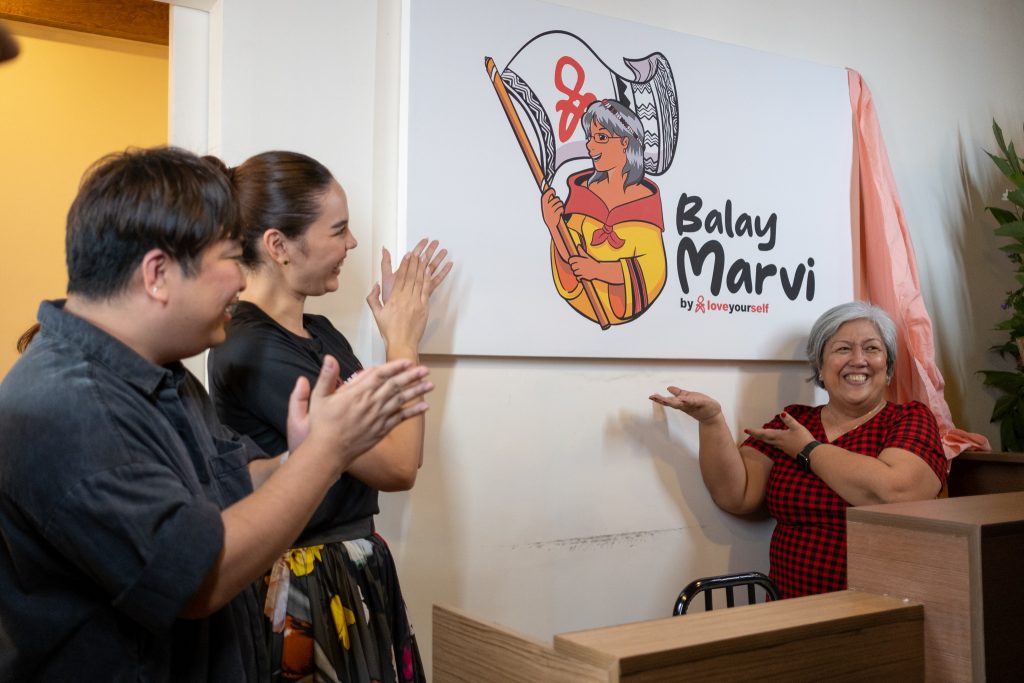 As one of the country's leading community organizations for differentiated sexual health services, LoveYourself offers innovations in the HIV advocacy, especially the country's first WHO pre-qualified HIV self-test kit, 'SelfCare.' The group also highlighted the availability of another layer of HIV prevention called Pre-Exposure Prophylaxis (PrEP), a daily pill taken by an HIV-negative person to protect themselves against the virus.
Being a one-stop shop, Balay Marvi provides differentiated testing approaches, multiple prevention methods, and treatment, support, and care. Passers-by can also get free condoms and lube.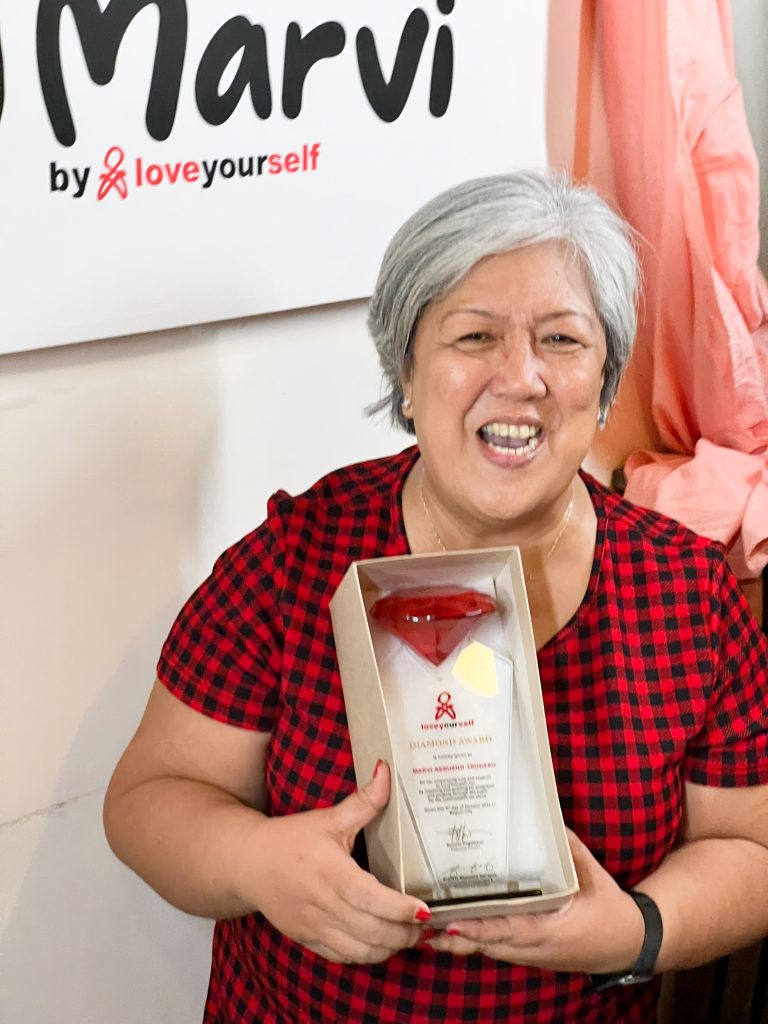 The Balay Marvi was named after its long-time supporter and partner, Pilipinas Shell Foundation Inc. (PSFI), Deputy Executive Director Marvi Trudeau. The first-ever LoveYourself Diamond Award was conferred to her for her unwavering support of the group and passion for helping the advocacy.
The community center also matches the arts and culture of Baguio with its design and a huge mural hand painted by LoveYourself volunteers.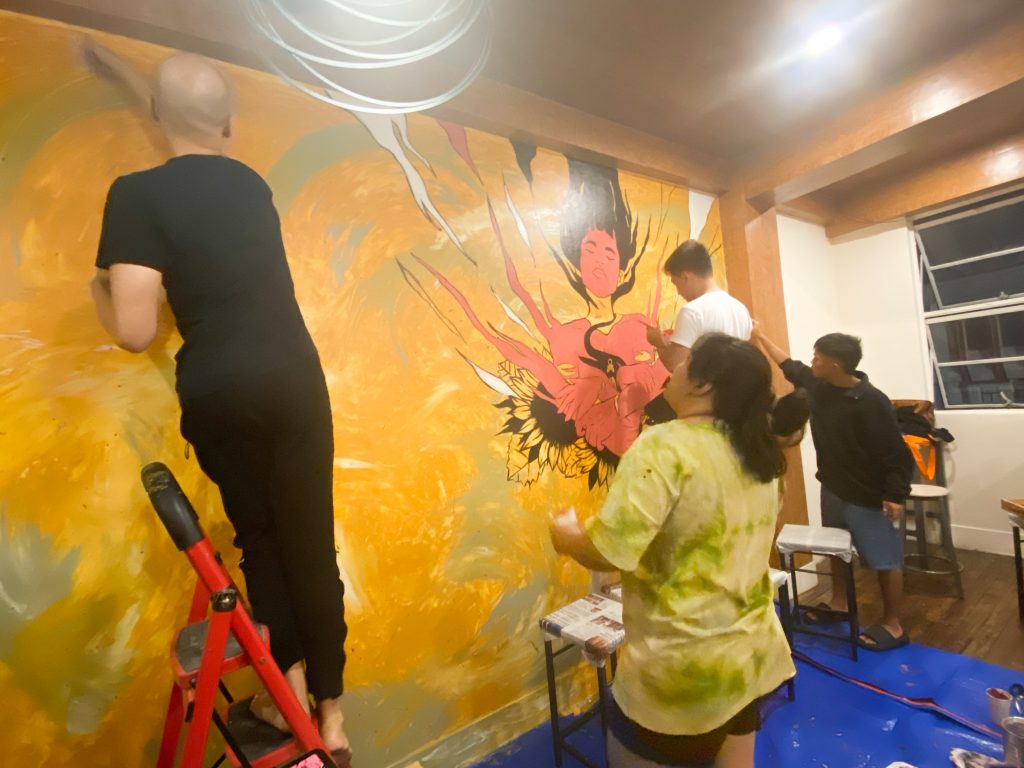 It is also made possible thru the Global Fund PROTECTS project grant implemented by PSFI and LoveYourself, under the Champion Community Centers.
PROTECTS is the Global Fund HIV grant for 2021 to 2023 that focuses on scaling-up prevention and testing strategies employed by community-based organizations (CBOs), like LoveYourself and partner local government units to expand access points across the country and provide PrEP and HIV self-testing kit supplies. It also enhances the capacities of CBOs to ensure their effectiveness and sustainability in service provision and advocacy.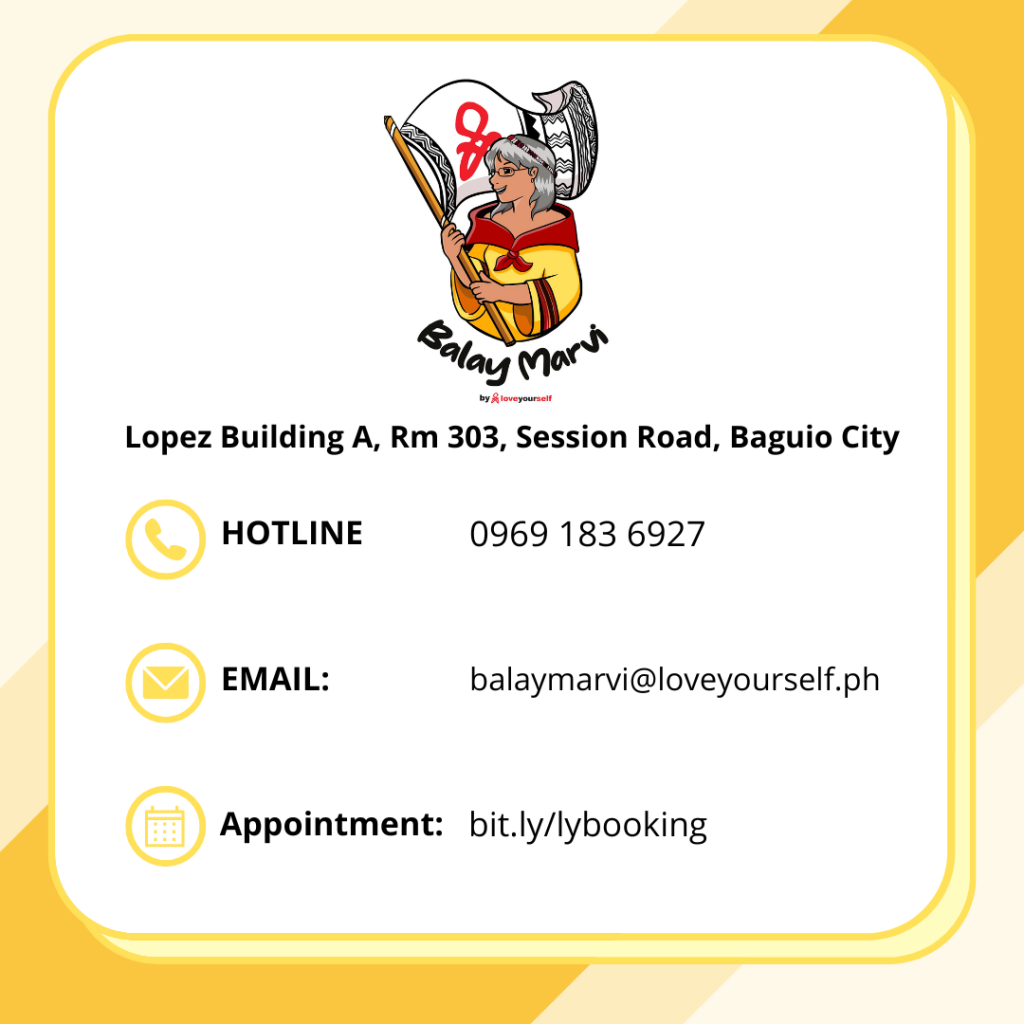 Located at Lopez Building, Room 303, Session Road, Baguio City, the center is open from Wednesday-Sunday from 12:00 NN – 7:00 PM. To avail of Balay Marvi's services, clients can set an appointment at www.loveyourself.ph.
Written by iCOMM Editorial
Photos: Kobi Janairo; Artwork: Jego Araga
###