What's the way to this celebrity chef's heart? We'll let you in on a little secret: His ideal partner is "someone who has deep core values" and places importance on faith and family.
Chef Jeremy Favia is known for his work as a chef and TV host. You probably remember him from the lifestyle shows Chef vs. Mom, Take-Out, and Ka-Toque. But this kitchen cutie is also an animal lover, travel enthusiast, and our partner in advocating HIV awareness and prevention. In 2013, he gamely participated in and posed for the Project Indulge campaign, which saw tasteful photography coupled with resonating copy that moved the public to get tested for HIV.
Chef Jeremy is once again donning his advocate hat as he's set to cook up something indulgent for you at LoveYourself's date auction for a cause, Cherry Poppin' – The 3rd Party, this February 25 at One Canvas Events Place in Makati (get tickets here: go.loveyourself.ph/cherrytickets). He adds more flavor to the lineup of swoon-worthy auctionees with his disarming smile and irresistible charm. We did a little digging for you, so you can get to know this celebrity chef a little more before the event. Call it an appetizer, if you will.
Chef Jeremy's ideal date is a day at the beach and some sunset-watching, and if you want to keep him interested, be sure to show respect, as lack of respect is his ultimate dating and relationship deal breaker. He also has a knack for surprises and "doing the unthinkable" for someone he really likes. His guilty pleasure involves "reading nutrition facts and ingredients on every item on the grocery store." Want to know more? Take it from him:
What's your biggest dream in life?
My biggest dream is to own a bed and breakfast by the beach, a farm, and a vineyard – all for my Mom and my future life partner.
In what ways can people help raise awareness and understanding of HIV?
We can do these by educating the people. Campaigns like what LoveYourself does are helpful.
What are you looking forward to in Cherry Poppin' – The 3rd Party, and what should the attendees expect during the event?
I'm looking forward to meeting people who have the same heart as I do in making this campaign educate more people, and to spread awareness and stop the stigma of HIV.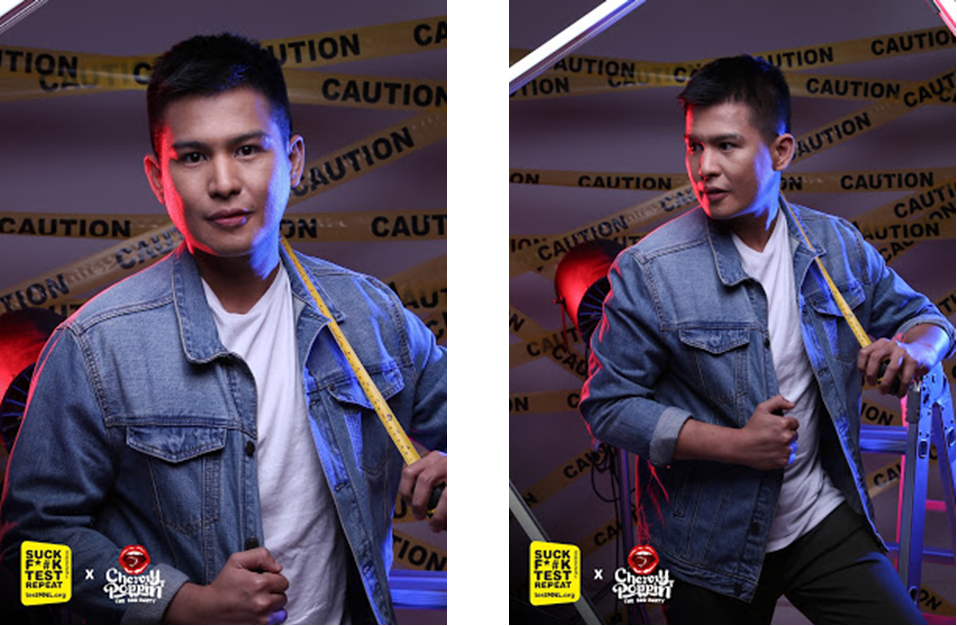 Get a taste of what Chef Jeremy's cooking when you join us for Cherry Poppin' – The 3rd Party on February 25, Saturday, at the One Canvas Events Place, 2235 Don Chino Roces Ave., Brgy. San Lorenzo, Makati City. Party starts at 8 p.m.
For tickets, log on to go.loveyourself.ph/cherrytickets. For reservations and queries, you may contact 0917-860-8244. Proceeds from the event will fund the opening of a new community center by LoveYourself this year.
Text by Jean Natividad
Photos by Mark Alvarez
Make-up by MAC Cosmetics