MANDALUYONG CITY (November 24, 2021) – In time for the World AIDS Day 2021, community-based non profit organization, LoveYourself, Inc., announces expansion of its area of operations and services for its HIV related services.
Through Spectrum 2.0 held on November 24, LoveYourself presented its seven newest community centers and clinics on top of its six existing community centers: Anglo in Mandaluyong, Welcome in Manila, Victoria in Pasay, Lily in Parañaque, Hero in Bacoor, and White House in Cebu.
Additional community centers include Athena by LoveYourself in North Caloocan and Bagani by LoveYourself in Bacolod City. Two more clinics providing premium HIV care: Luxecare Starmall EDSA-Shaw and Luxecare Alabang. All four facilities are now operational.
Up and coming community centers are Baguio and a center for the Home for the Golden Gays, which are expected to be finished by Q1 of 2022.
LoveYourself also created adaptive measures to continue providing its services amidst the pandemic. It shifted all its regular operations online from testing to treatment. All clients need to set an appointment online through Booking by LoveYourself (bit.ly/lybooking) for all sexual health and transhealth services.
It also shifted its consultations online called iCON (interactive consultation). For medicine refills, it established Xpress by LoveYourself to ensure continuous treatment of clients living with HIV.
Another innovation and adaptive measure of LoveYourself is the #SafetyVax program, which partners with Mandaluyong City government through its #Mandavax program. It aims to help the government increase social acceptability and access of COVID-19 vaccines to contribute to the goal of achieving herd immunity.
Moreover, LoveYourself revitalizes its acXess by LoveYourself program through a mobile clinic project. This is done in support with the Pilipinas Shell Foundation Incorporated under the Global Fund COVID-19 Response Mechanism. The acXess mobile clinic is meant to bring HIV-related services to the community, by offering mobile testing and viral load pocket activations. It serves as a mobile safe space for all.
Lastly, this coming World AIDS Day 2021, LoveYourself has three major activities to promote the HIV awareness and prevention advocacy: PETA's Under My Skin collaboration, the 3rd Ripple Awards and the Love Gala Online.
PETA's Under My Skin Online, written by Rody Vera and directed by Melvin Lee, is a one-act play that features interwoven stories of real-life experiences of Filipinos living with HIV aimed at educating its audience about HIV.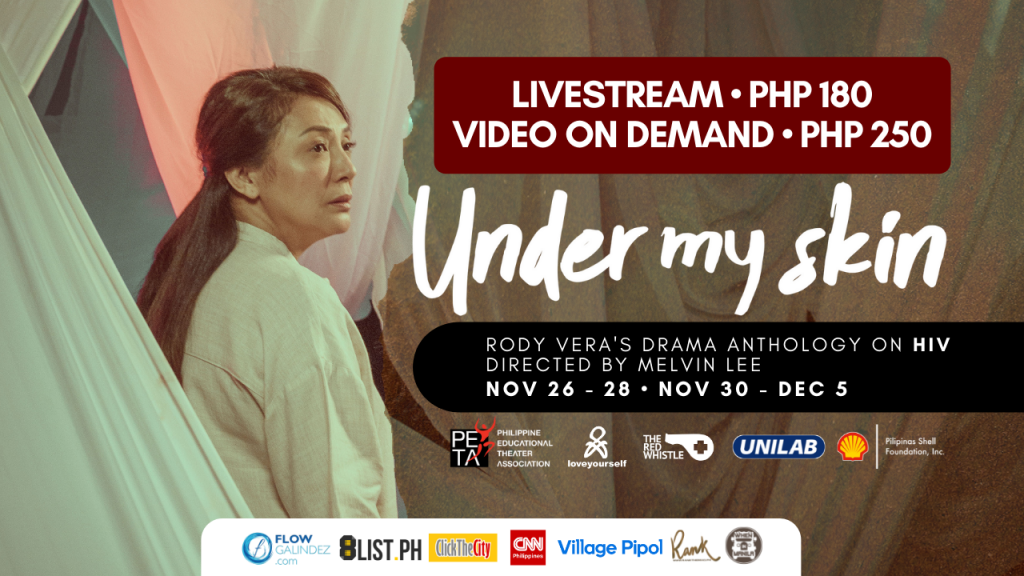 For its online run, PETA has teamed up with LoveYourself, The Red Whistle and Unilab Philippines to bring the heartfelt drama to online audiences. The play will be screened on November 26-28 and November 30-December 5, 2021. Tickets are available at Php 180 for Livestream, and Php 250 for Video on Demand tickets via www.ticket2me.net, bit.ly/undermyskinonline
Meanwhile, Love Gala is a gathering of communities supporting the HIV cause. It's also where the Ripple Awards is being hold to honor the outstanding movers in the HIV community.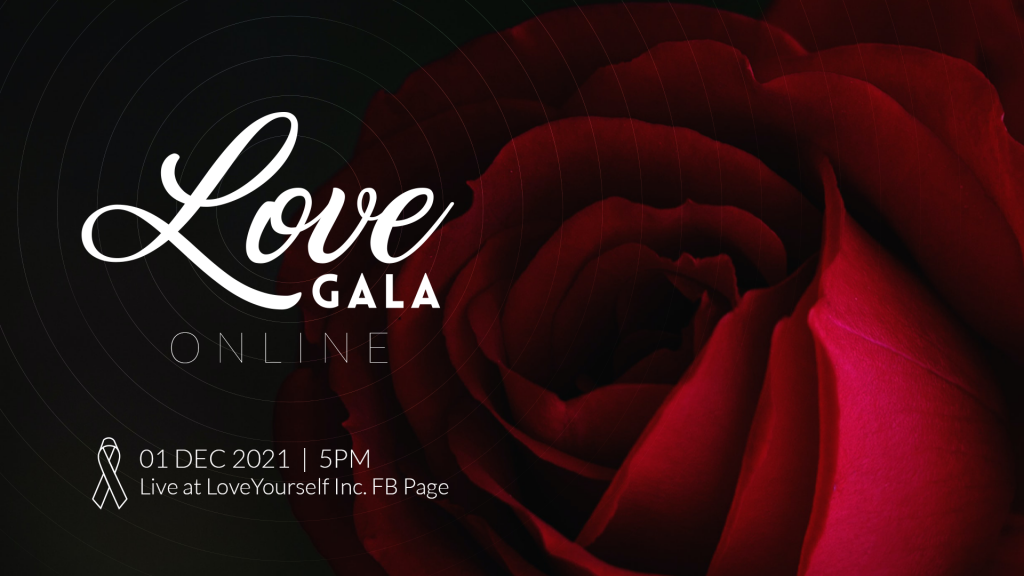 Love Gala and Ripple Awards will happen this December 1 with spectacular show and recognition of the people behind the HIV advocacy. Five individuals, three organizations and two projects will be named Ripple Awardees during the event to be streamed live on LoveYourself's Facebook page.
Established in July 2011, LoveYourself is a volunteer-led community organization that provides holistic sexual health care, mental health and trans health services.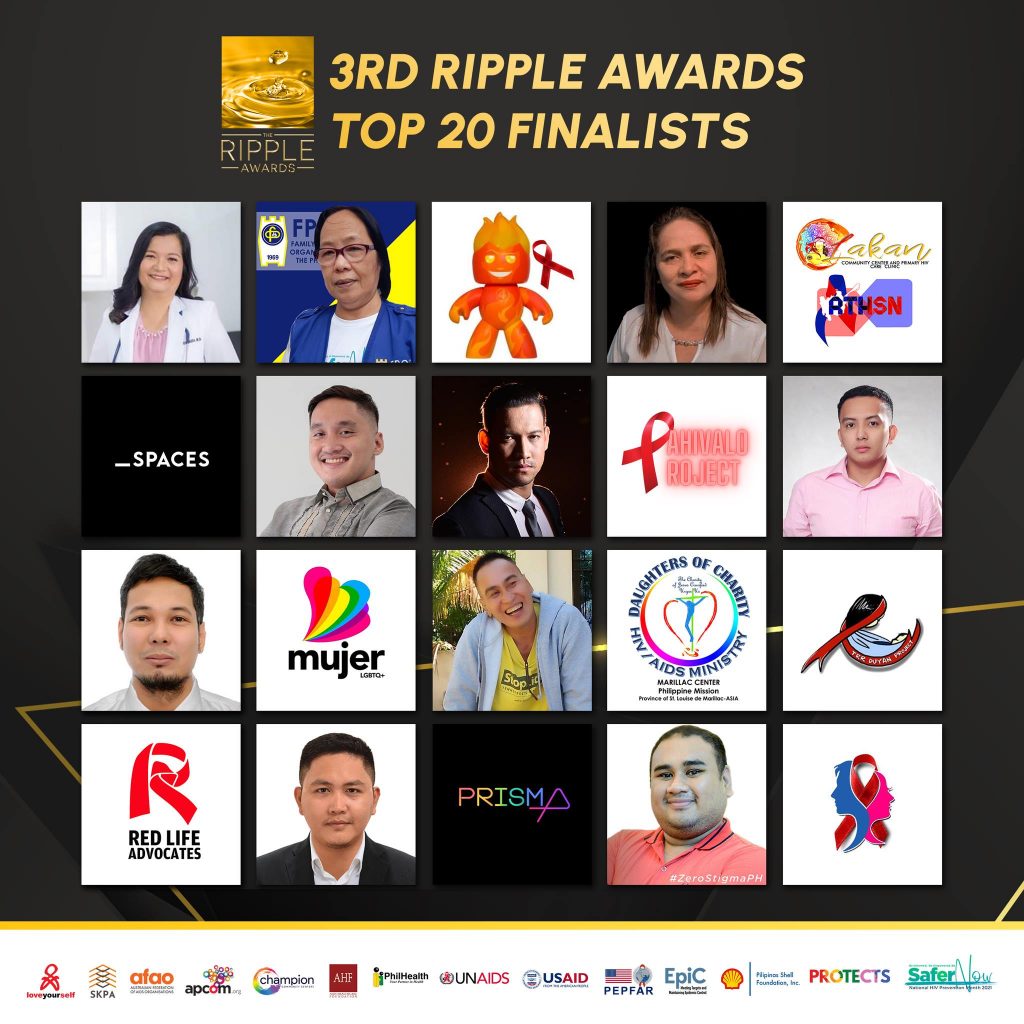 ###
For more information, please contact:
Janlee Dungca
PR Head
LoveYourself, Inc.
E: [email protected]
M: 0917-839-5683