It's time to get an education, and our "Brainy Beefcake" auctionee Jonathan Serrano proves he's got both the brains and the brawn to teach you a thing or two.
Let Jonathan blow your mind at the third installment of LoveYourself's date auction for a cause, Cherry Poppin' – The 3rd Party, this February 25 at One Canvas Events Place in Makati (get tickets here: go.loveyourself.ph/cherrytickets).
When this 24-year-old graduate student isn't burning the midnight oil, he can be found watching his favorite TV series, reading inspirational novels, or breaking a sweat at the gym. If these sound appealing to you, be sure to keep an out eye for him at the event.
What's Jonathan's ideal partner like? "He's understanding, caring, and comfortable with complex guys and confrontations. Most of all, he should be honest even with the little things," he shares. Bid for this hottie for a chance to experience his saccharine sweet side. He told us: "I once surprised someone in Alabang (I'm from Cubao) and gave him a charcoal portrait of the two of us for his birthday."
It's clear by now that this one's a hottie with substance. But he's got a big heart, too. Jonathan's ultimate dream in life is "to build, or at least contribute significantly and regularly, to a specific charity institution for the homeless." Doesn't he just tick all the boxes? Get to know Jonathan a bit more below:
What's your ideal date like?
I like a classic and romantic dinner date with us having spontaneous conversations. It would also be nice if he can drive me home after. Also, if it is to be really ideal, no sex and torrid kissing and momols of any kind.
Tell us about your most cringe-worthy dating experience.
He brought a girl officemate with him, and he didn't have anything to say or do except to look at his phone, scrolling all night. And after that, his texts implied he was looking out for our next date.
In what ways can people help raise awareness and understanding of HIV?
By spreading legitimate and accurate articles online. Everyone spends so much time on social media, for sure it'll reach a lot.
What are you looking forward to in Cherry Poppin' 3, and what should the attendees expect during the event?
I'm looking forward to a fun and thrilling event, maybe even find "someone in the crowd," but most of all, find it as an opportunity to help other people. After all, this is for a good cause. I think they should expect the unexpected. I just bet that all the auctionees have a lot to offer to them.
Satisfy the sapiosexual in you by catching Jonathan at Cherry Poppin' – The 3rd Party on February 25, Saturday, at the One Canvas Events Place, 2235 Don Chino Roces Ave., Brgy. San Lorenzo, Makati City. Party starts at 8 p.m.
For tickets, log on to go.loveyourself.ph/cherrytickets. For reservations and queries, you may contact 0917-860-8244. Proceeds from the event will fund the opening of a new community center by LoveYourself this year.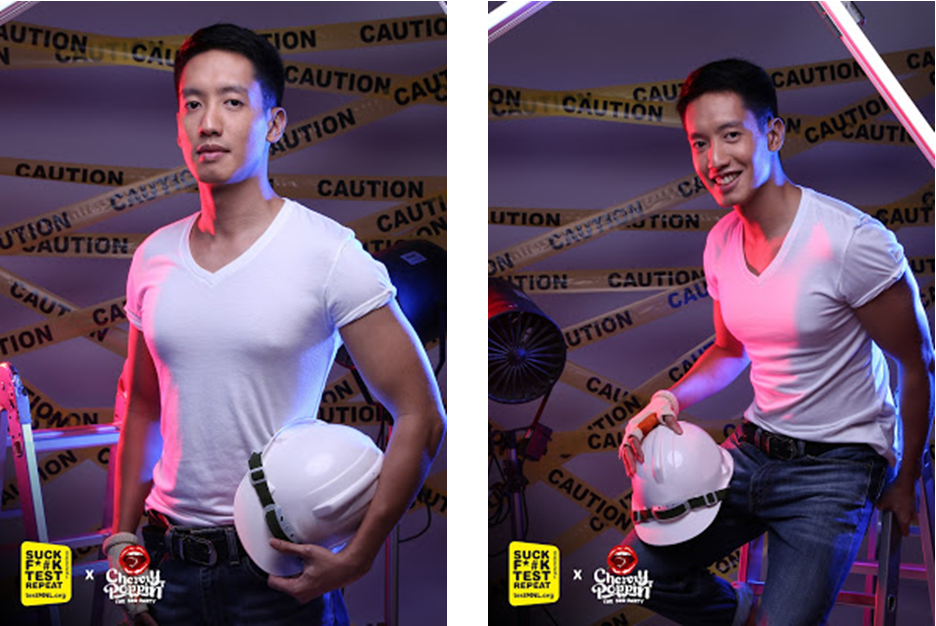 Text by Jean Natividad
Photos by Mark Alvarez
Make-up by MAC Cosmetics