Loosen your ties and roll up your sleeves, gentlemen! It's no work and all play for corporate manager and LoveYourself volunteer Ken Uy as he joins the company front lines of this year's top date auction event, LoveYourself's Cherry Poppin' – The 3rd Party this February 25 at One Canvas Events Place in Makati (get tickets here: go.loveyourself.ph/cherrytickets).
A great head for solutions, service, and performance will affirmatively attract clients to this handsome chinito up for the bid. But touch base with this young professional and you'll learn more about Ken's bigger, better assets. While he's certainly a strong and independent talent in one of the largest companies in the country, he can leverage on the sensitive, sweet, and vulnerable side of his personality.
Ken's prime interests are going at it hard at the gym–boxing is a favorite–and enjoying a great party, whether out in the beating sun or at the hottest nightclubs. Good looks are a competitive advantage that Ken looks for, of course, but so is good conversation. Interfacing with individuals is Ken's strong suit, so much so that his big dream in life is to run his own firm, a service-related company providing office solutions to a multitude of clients.
If ambition isn't sexy, what else is? Surely all of Ken's other strong suits are. Hear them from the man himself!
What's your guilty pleasure?
I really couldn't resist eating chips before, until I reached 170 pounds. Now, I need to focus and make sacrifices to lose weight. So eating chips is really a luxury for me. I can finish a bag in one sitting. LOL
In what ways can people help raise awareness and understanding of HIV?
People should be educated first about HIV. If we then educate the people around us, everything else will follow.
What are you looking forward to in Cherry Poppin' 3, and what should the attendees expect during the event?
I expect that Cherry Poppin' 3 will be a fun-filled night, full of beautiful people all one in raising HIV awareness through an exciting party and a lot more.
Suit up and join the company of Ken and other hot bachelors in Cherry Poppin' 3 – The 3rd Party on February 25, Saturday, at the One Canvas Events Place, 2235 Don Chino Roces Ave., Brgy. San Lorenzo, Makati City. Party starts at 8 p.m.
For tickets, log on to go.loveyourself.ph/cherrytickets. For reservations and queries, you may contact 0917-860-8244. Proceeds from the event will fund the opening of a new community center by LoveYourself this year.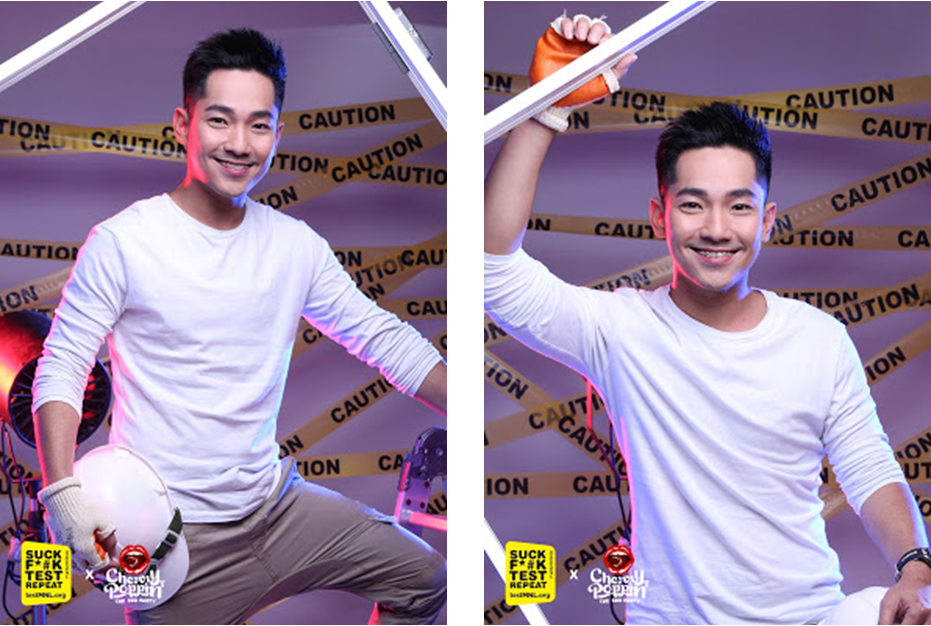 Text by Joma Ragragio
Photos by Mark Alvarez
Make-up by MAC Cosmetics