Spread the love this Pride Month with a digital parade that celebrates the best in all of us.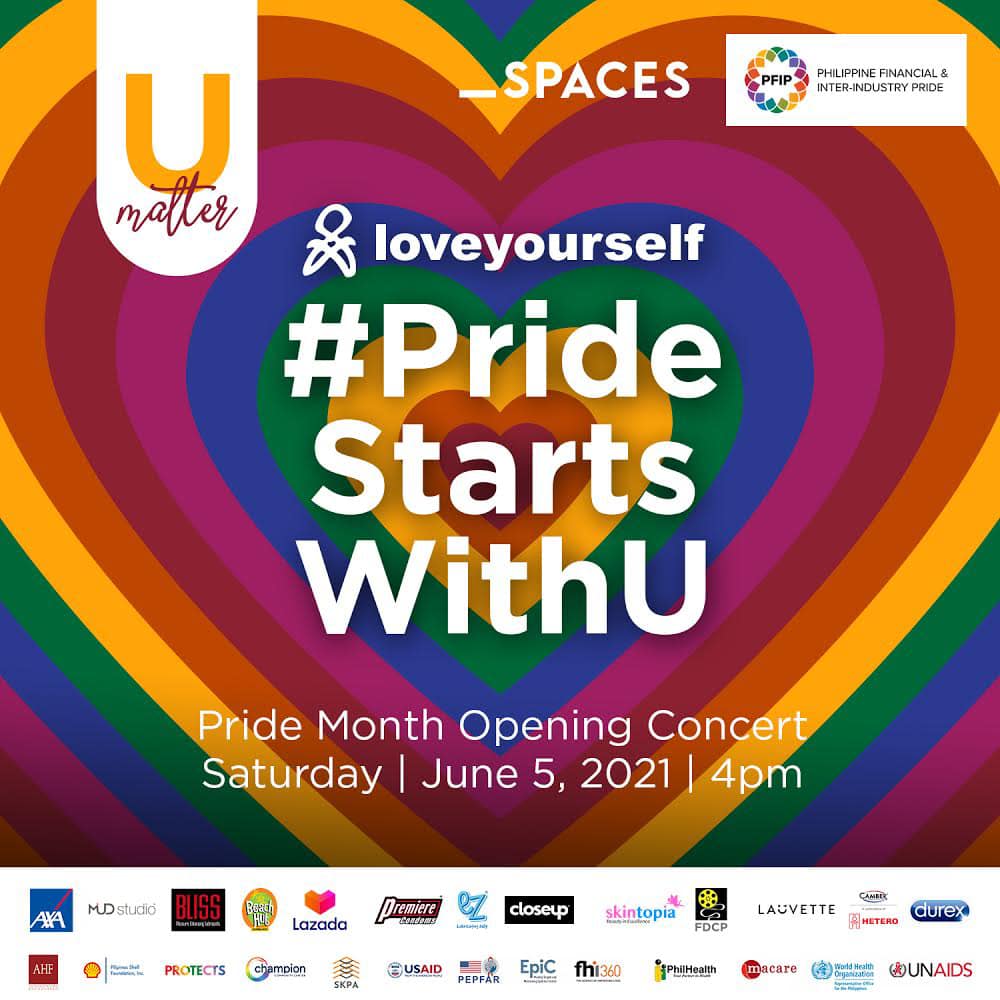 You can't lockdown love. Although we still can't physically come together as a community for the sake of safety, we can all celebrate at home as true pride starts within ourselves.
Love Yourself kicks off its Pride festivities with 'Pride Starts With U' an online celebration featuring a fierce arsenal of Filipino talent. This Saturday, June 5, tune in for musical performances by KC Concepcion, Zephanie, Markki Stroem, Jayper Palma, and Jason Dy.
Of course, no Pride event would be complete without the energetic showings of Lady Gagita, Precious Paula Nicole, Popstar Bench, Vinas Deluxe, MC Blck, Maxie Andreison, Maniqueen, Cardi XD, Jona Quinn, and the House of Manza.
Hosted by Eva Le Queen and Chal Maling, 'Pride Starts With U' opens live at 4pm this Saturday on LoveYourself's Facebook page. Follow us on Facebook, Twitter, and Instagram to stay updated on all our Pride month events.
Text by Ysmael Suarez