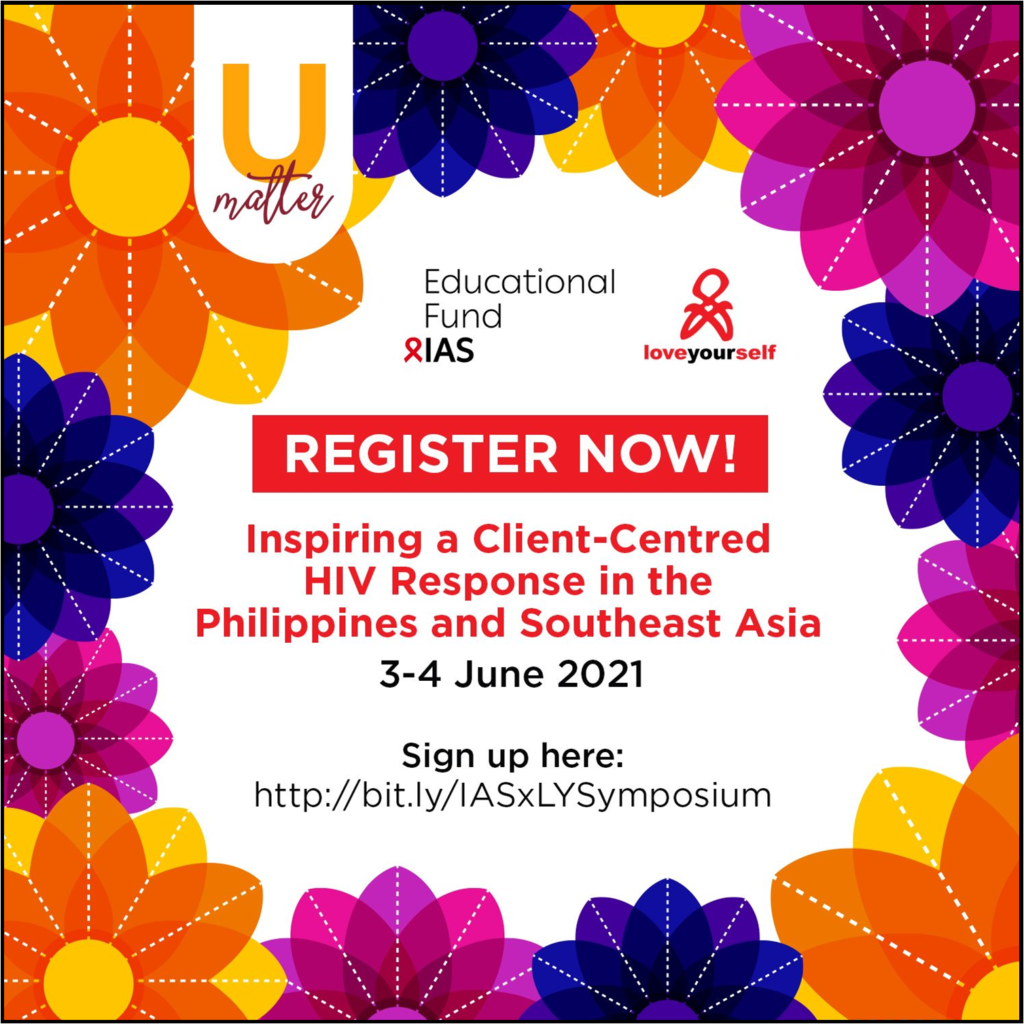 The International AIDS Society and LoveYourself, Inc. team up for U Matter: Inspiring a Client-Centered HIV Response in the Philippines and Southeast Asia." This two-day virtual symposium focused on HIV care in Southeast Asia runs from June 3-4 online.
International experts will talk about upscaling biomedical interventions on HIV, as well as innovations, initiatives, and key developments. Communities will also be involved by sharing their experiences in battling HIV. Guests and speakers aim to impart crucial updates about how HIV care has changed and transformed in the country and throughout Southeast Asia, and inspire the public with how the fight against HIV remains active and dynamic.
This event calls on "U as the Society", a pillar of the U Matter campaign of LoveYourself, which recently opened with the Philippine International AIDS Candlelight Memorial on May 16.
Register now at bit.ly/IASxLYSymposium and join us on the following sessions: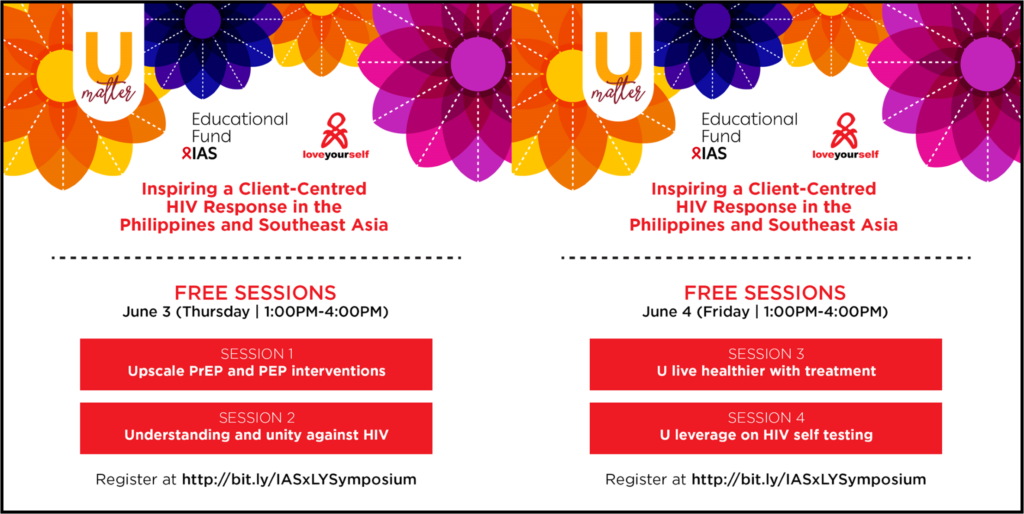 Text by Brethren