LoveYourself in 2019 has been ever present on almost all media platforms, name it – social media, radio, television, out-of-home and even podcasts. The dedication of the volunteers to spread awareness on our shared causes is truly remarkable. When it comes to the HIV advocacy, it takes creativity and ingenuity to break away from the social stigma surrounding sex and its related topics. Let's take a look back at how volunteers and staff have spread LoveYourself's message of nurturing one's self-worth.
The Online Space
LoveYourself's main channel of communication is the Internet. With Facebook, Twitter, and Instagram, the social media team of the communications committee are always on it to promote services and events, engage audiences, and answer queries. Former communications head Paul Junio has been crucial in implementing the organization's online strategies. Starting the year off with the Humans of LoveYourself series, Paul was able to show quick snippets of volunteers' reflections about themselves.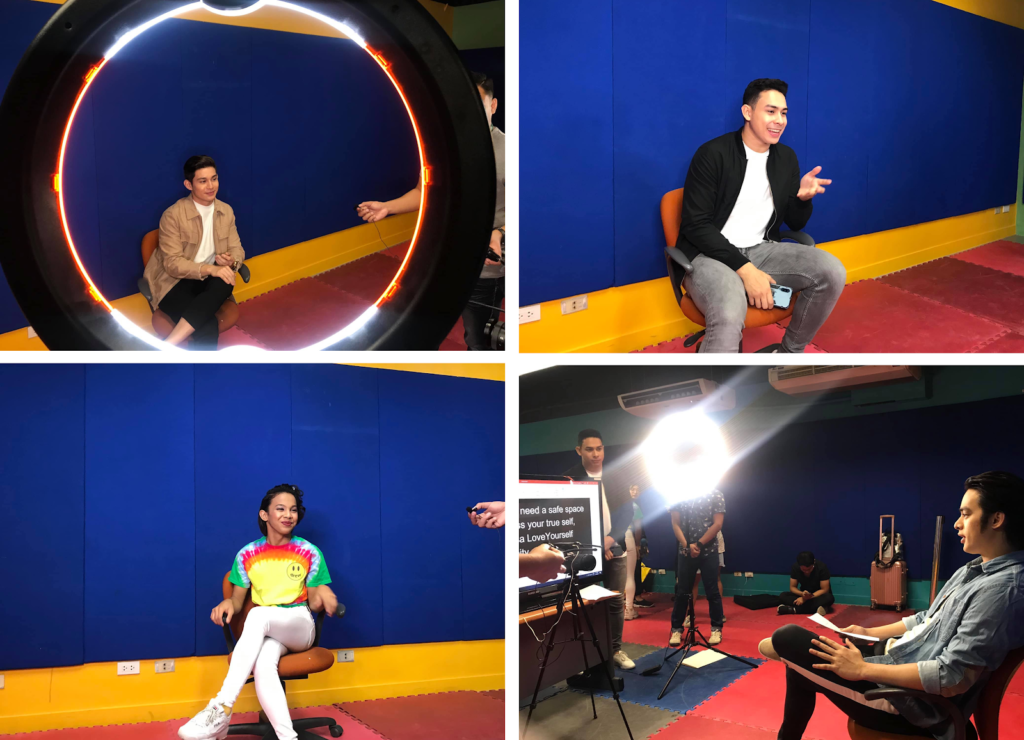 Adapting the Segundo Matias Jr. novel, the iWant series Mga Batang Poz quickly gained popularity in July of this year. The series ended with a roundtable discussion about HIV affecting the youth and featuring LoveYourself. With the public's immense response, the communications team tapped the actors for a video series to promote LoveYourself services, including free HIV testing and treatment, as well as the Safe Spaces PH.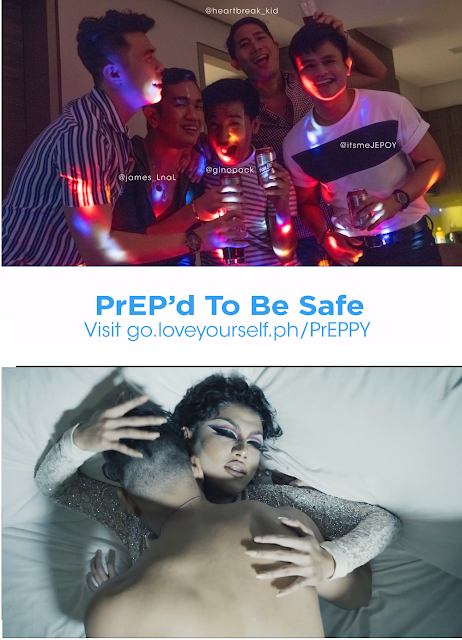 In line with the launch of Pre-Exposure Prophylaxis (PrEP) in the Philippines in June, the communications team released last August the first video campaign for PrEP in the Philippines, anchored to its overarching messaging of PrEP'd to be Safe. The video series has thus far featured key populations to introduce the use of PrEP as a prevention method for HIV infection.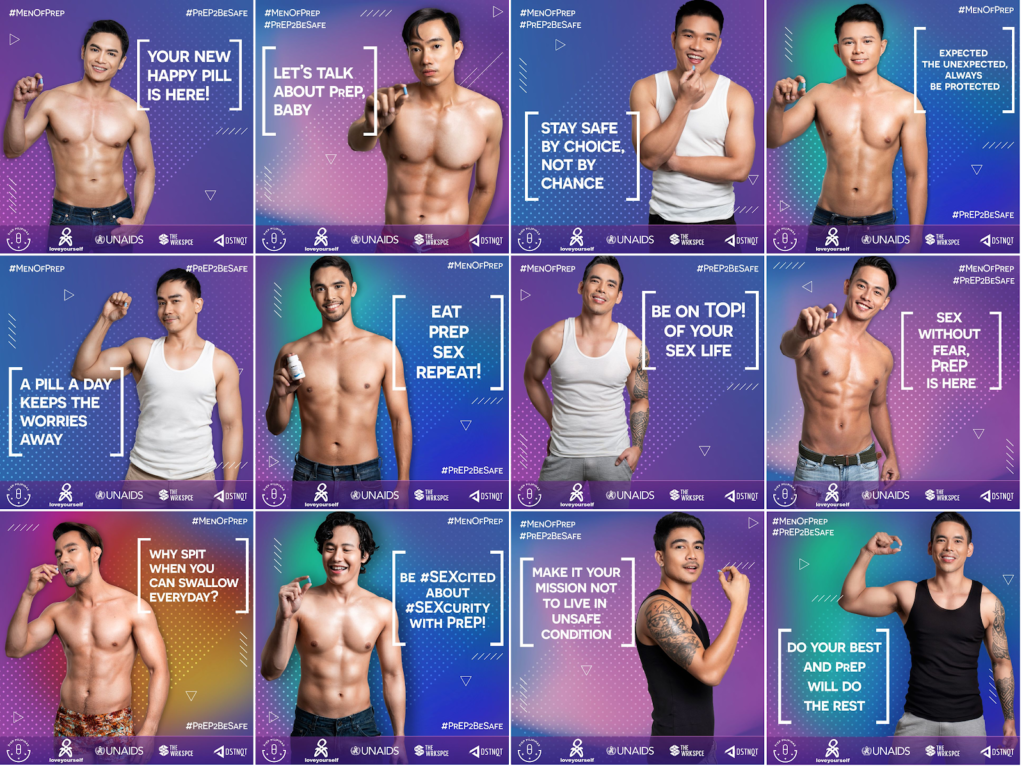 Augmenting the initial PrEP campaign was a photo series released in October called Men of PrEP. This campaign features hot studs who want to help the advocacy in promoting the importance of investing in an additional layer of protection as a form of self-love. Spearheaded by now LoveYourself's digital campaigns consultant Paul Junio, the photo series reached online communities where people quickly began inquiring on how to access PrEP.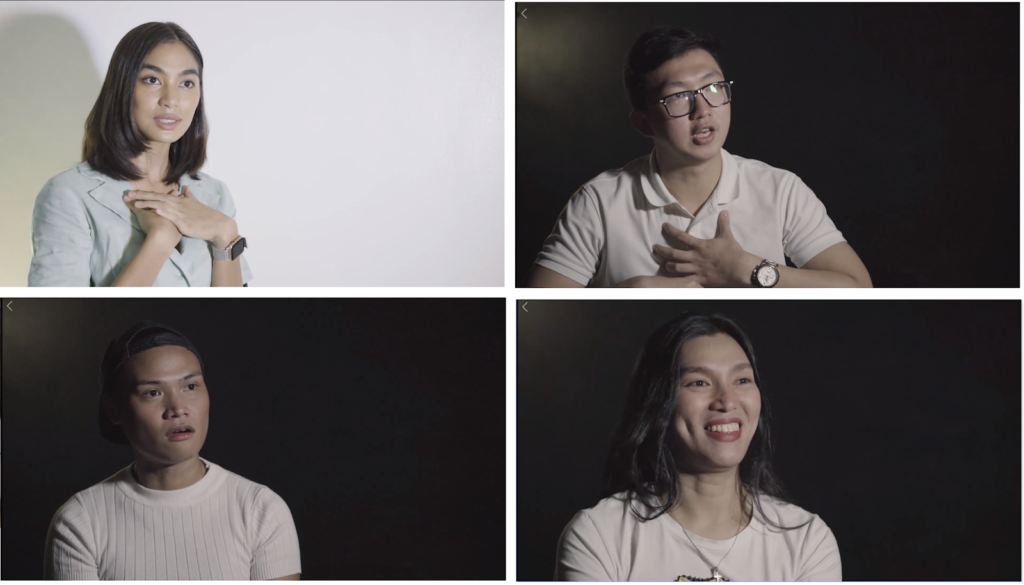 Despite only starting in August, the Flourish Circle has been in full swing with its online campaigns. It started with the video series #IAmOkay, featuring LoveYourself volunteers alongside program ambassador Alaiza Malinao. Sharing insights on what "okay" means, they were asked with three simple questions: 1) When do you feel okay? 2) What do you do when you're not okay? and 3) What do you do when your friend is not okay?. The answers they produced were able to spark discussion on varying personal meanings to a fairly common word.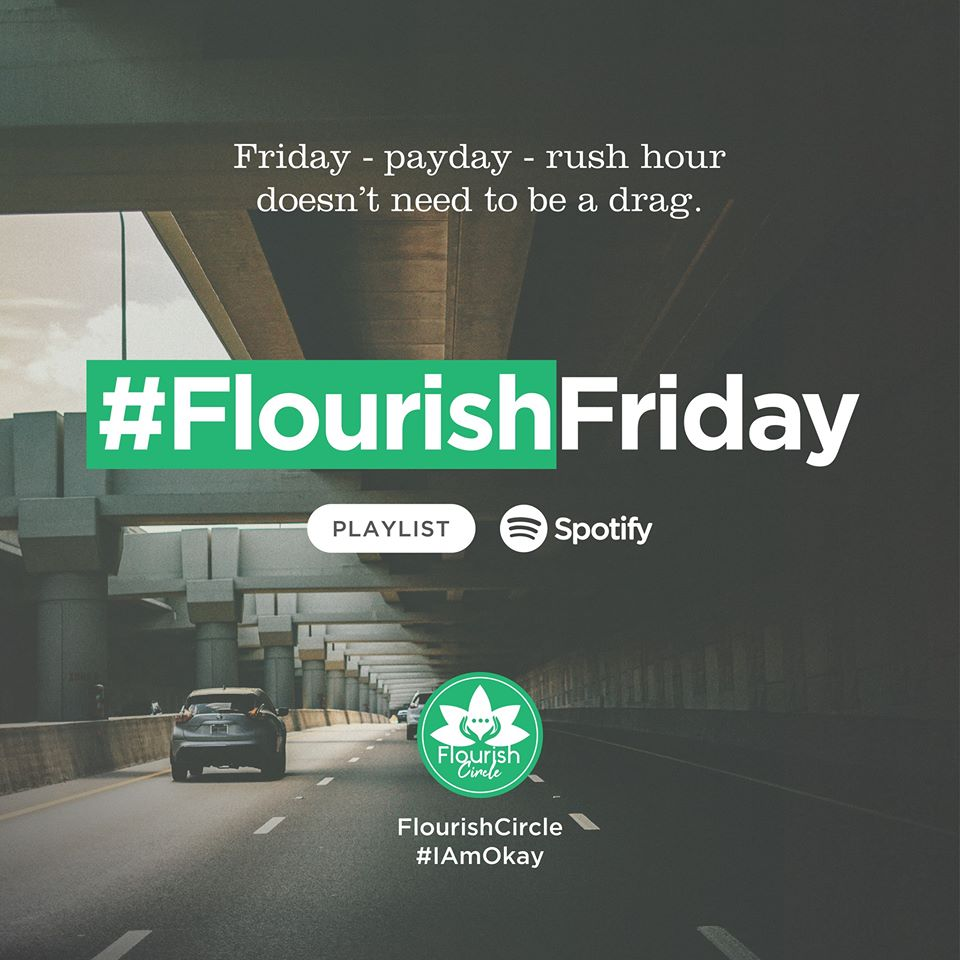 Flourish Circle also took to Spotify, creating a collaborative playlist called #FlourishFriday where people can build and share music that has helped them get to a better place. Initiated by volunteer Kris Guico, the Flourish Circle features a song every week on social media for people to discover new soundtracks.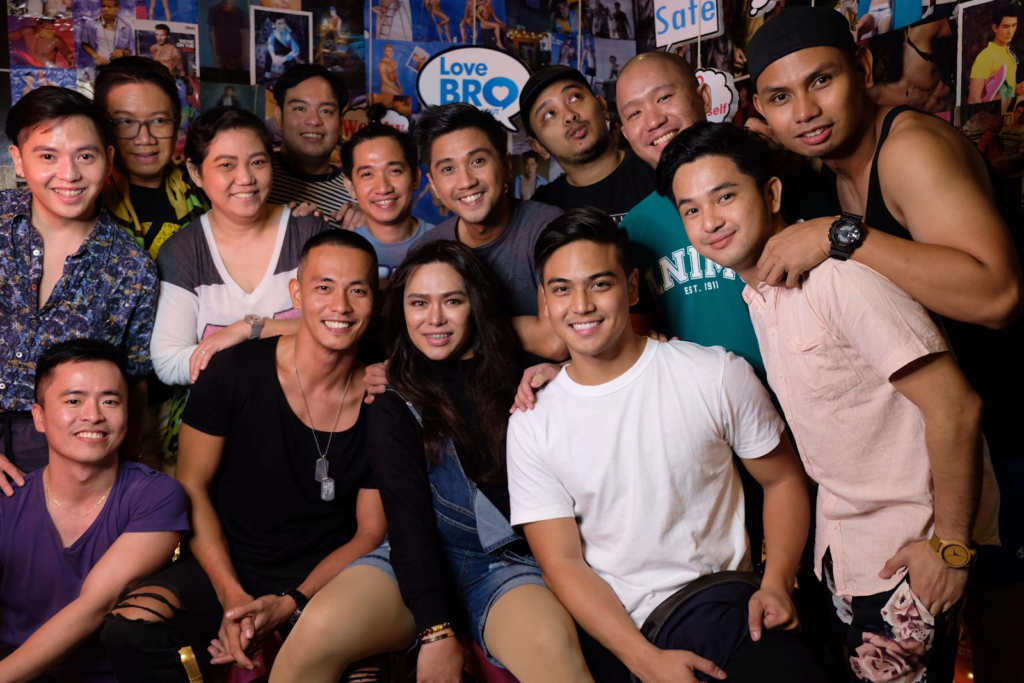 Gay social network app Blued partnered with LoveYourself to create an online live talk show called Love BRO (Bold, Real, Out), featuring the ever-friendly Peachy Roberts as host. Produced by LoveYourself volunteers, Love BRO covered a variety of topics from HIV, sexual health, mental health, drag, and so much more. The series ended with its 12th episode on October 2019.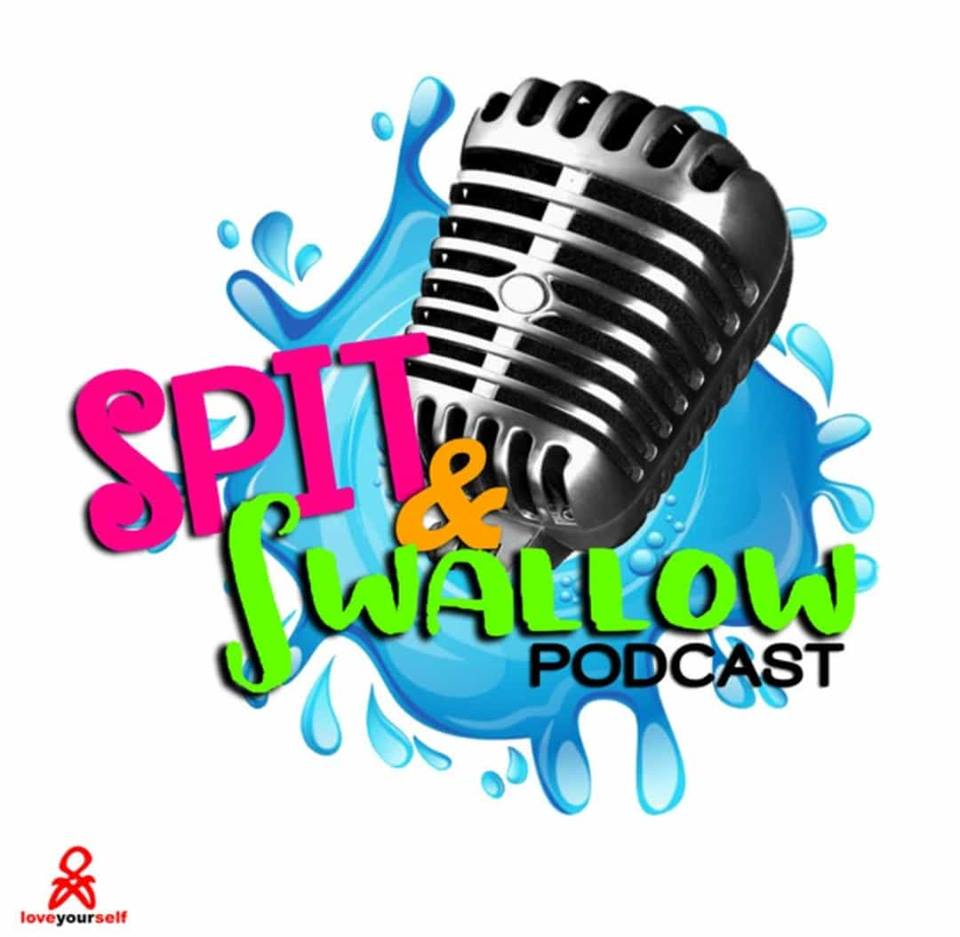 The LoveYourself Cebu team also started a podcast available on Spotify called Spit and Swallow, where volunteers moderate the discussions about a variety of LGBTQIA and sex-positive topics. Moving into 2020, the team has more in store for their listeners.
National HIV Testing Day
Ever since This is Me: Brave and Free in May 2018, LoveYourself has partnered with fellow community-based organizations (CBOs) around the Philippines to provide fast, free, and confidential HIV screening. The communications team continuously share campaign materials and strategies with fellow CBOs to create a unified voice for the National HIV Testing Day.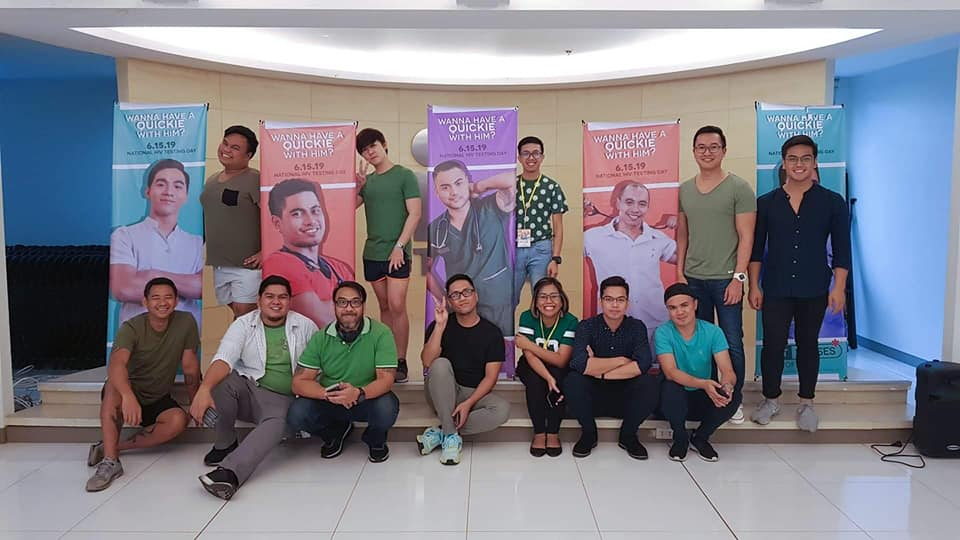 First National HIV Testing Day this year was the This Is Me: The Silver Lining HIV Screening with Miss Universe 2018 Catriona Gray. Following up from November 2018's Hot Doctors of Pinas, LoveYourself executed the Hot Nurses of Pinas campaign for the second National HIV testing day this year. Following the same vein, it gave professional nurses the chance to be more involved and more knowledgeable in the HIV advocacy, while encouraging others to take charge of their sexual health.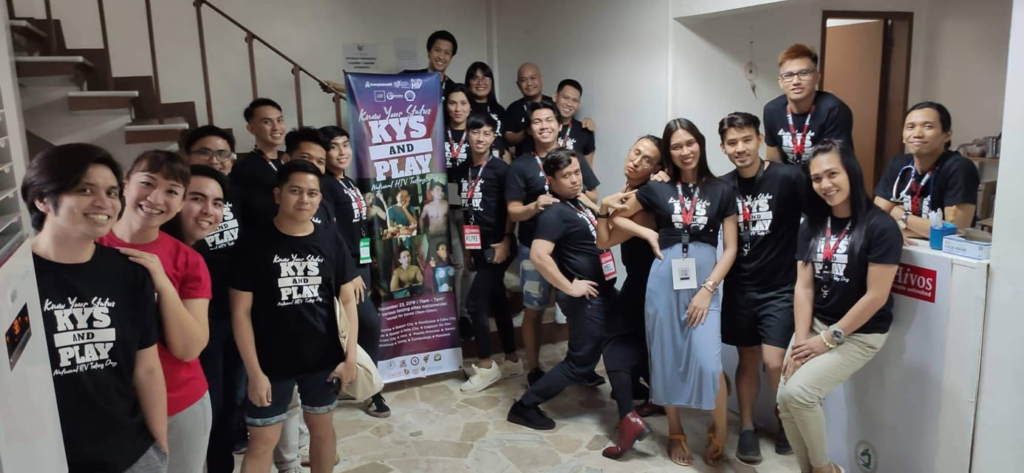 Partnering with the Philippine Educational Theater Association (PETA), LoveYourself campaign for the November 2019 National HIV Testing Day was called Know Your Status (KYS) and Play. As a prelude to PETA's upcoming production Under My Skin, PETA actors turned advocates to raise awareness on the importance of knowing aspects of ourselves, including our HIV status.
Press Conferences and Partnerships
Together with EON Foundation and the Film Development Council of the Philippines, LoveYourself engaged with talented aspiring directors mentored by the Directors Guild of the Philippines Inc. to create 5-minute short films featuring stories about HIV and related topics. It all culminated in August at CineSpectra 2019, where the films were screened in Ayala Malls Trinoma, and Cinematheque Centre in Manila.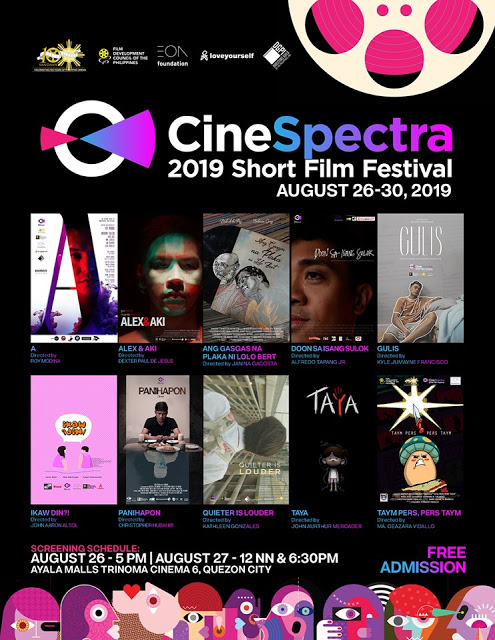 In September, friends from different media channels were invited to the Spectrum: The LoveYourself Perspective at My Cinema in Greenbelt 3, Makati when LoveYourself formally launched three of its pioneering services. First was LoveYourself's transgender health services offered at Victoria by LoveYourself. Program manager for trans health Yanyan Araña led its launch together with Theo Lacson, who shared his experience in transitioning safely with the help of the center.
Second was PrEP service delivery of LoveYourself Centers, and its partners. LoveYourself volunteer Marvin Natural, who is also a participant of the PrEP demonstration project in 2017, shared his experience in taking PrEP, and why it is important in curbing the HIV epidemic in the country. Lastly was the introduction of Flourish Circle, which is a community driven initiative to facilitate resilience and wellness. Ambassador Alaiza Malinao shared the importance of breaking the stigma and provide non-judgmental discussions on mental health issues.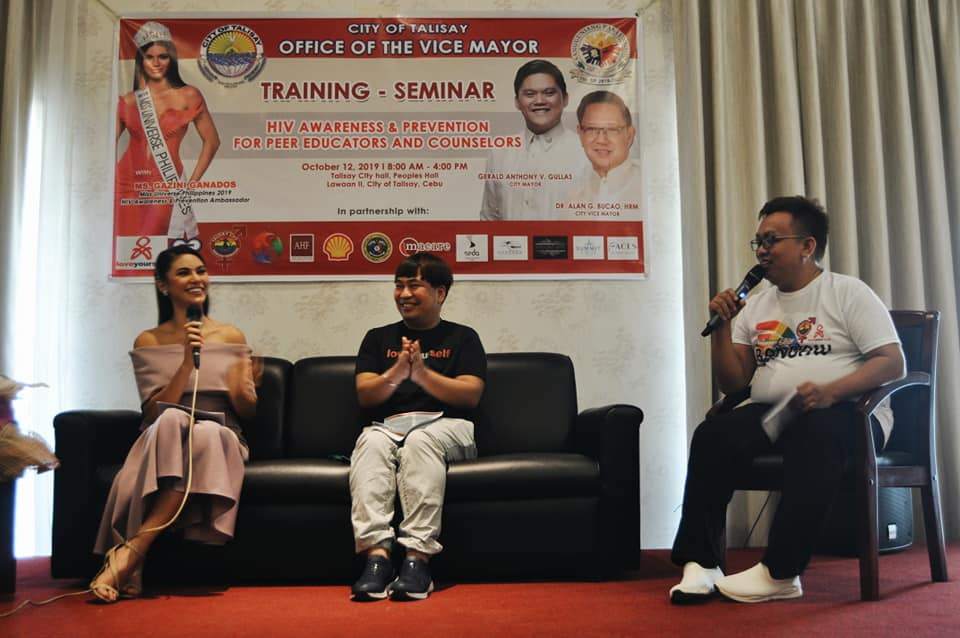 Miss Universe Philippines 2019 Gazini Ganados was formally launched as LoveYourself ambassador for HIV awareness in the Visayas, during a collaboration project with Talisay City government and Bangaw Federation in October. The event culminated with her visit at the LoveYourself White House to meet and greet with the volunteers in Cebu.
When it comes to stigmatized discussions, LoveYourself prides itself in changing the dialogue to a more compassionate place. As a thought leader in promoting self-worth in its advocacies, the volunteers are LoveYourself's lifeblood in creating campaigns that resonate with the community at large. It is in this awareness where people can make a change and take better actions for themselves. Hence, the organization never faltered in creating and innovating activities and events to further engage the community.
(End of Part 2)
Text by Carlos Diego A. Rozul