On October 6, 2018, 50 promising individuals completed Batch Meraki, LoveYourself's 21st batch of volunteers. Held at the People's Hall of SM Aura Premier, the orientation, led by HIV Counselor Bryan Galvez, welcomed the new volunteers as they embark on a new role as advocates of HIV and AIDS awareness.
As new volunteers in the advocacy, Batch Meraki will take on the mantle of spreading consciousness on HIV, its prevention, and its treatment, all the while creating ripples of positive change in our community. With an exponentially increasing number of new HIV cases in our country, volunteers, both budding and seasoned, will all take on the challenge of promoting education to erradicate stigma, advocating preventive measures and treatment, and securing a safe space to foster love and care in our community.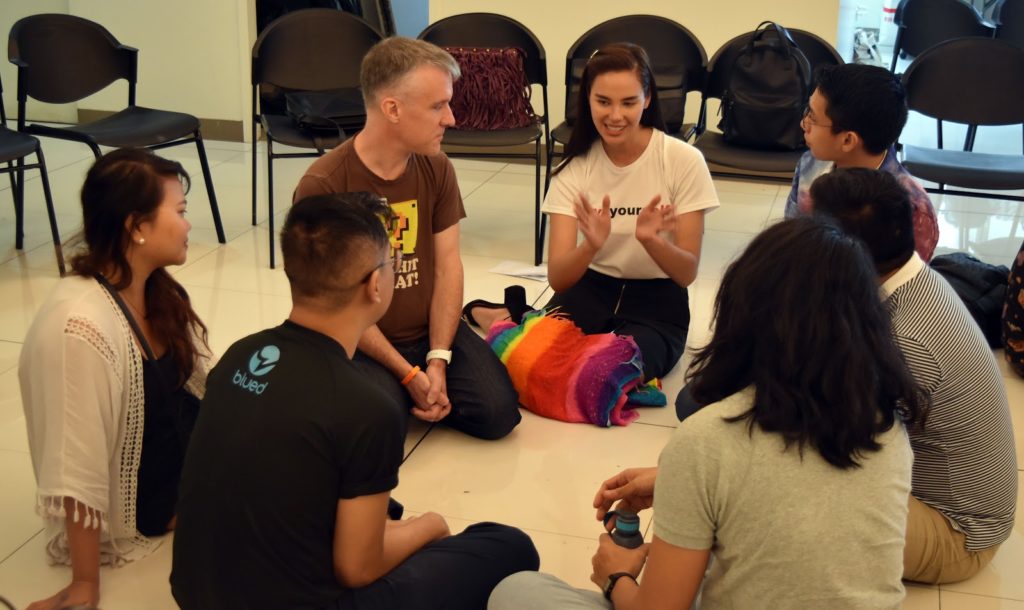 A Love That Transcends Borders
Branding with a name and pairing it up with a tailored emblem hashave been LoveYourself's legacy in welcoming new volunteer batches since the organization's conception in 2011. The names of LoveYourself batches ranged from native terms like Kinaadman from Visayas and Magayon from Bicol, to English words like Sensation, Absolute and Originals. For the three batches of 2018, the core group of LoveYourself chose the theme "love all across the globe."
Sanskrit of India was the first language explored for the first batch of volunteers in March of 2018. From this ancient language came, we adopted the termword Atma-Prema (pronounced as aatma prem). The term Atma literally depicts "the self" while Prema is defined as "[divine] love". When merged, these two concepts became the inspiration for the batch name, Atma-Prema, (pronounced as aatma prem), a term that translates tomeans "unconditional self-love", a very timely happenstance to the organization's namesake, LoveYourself.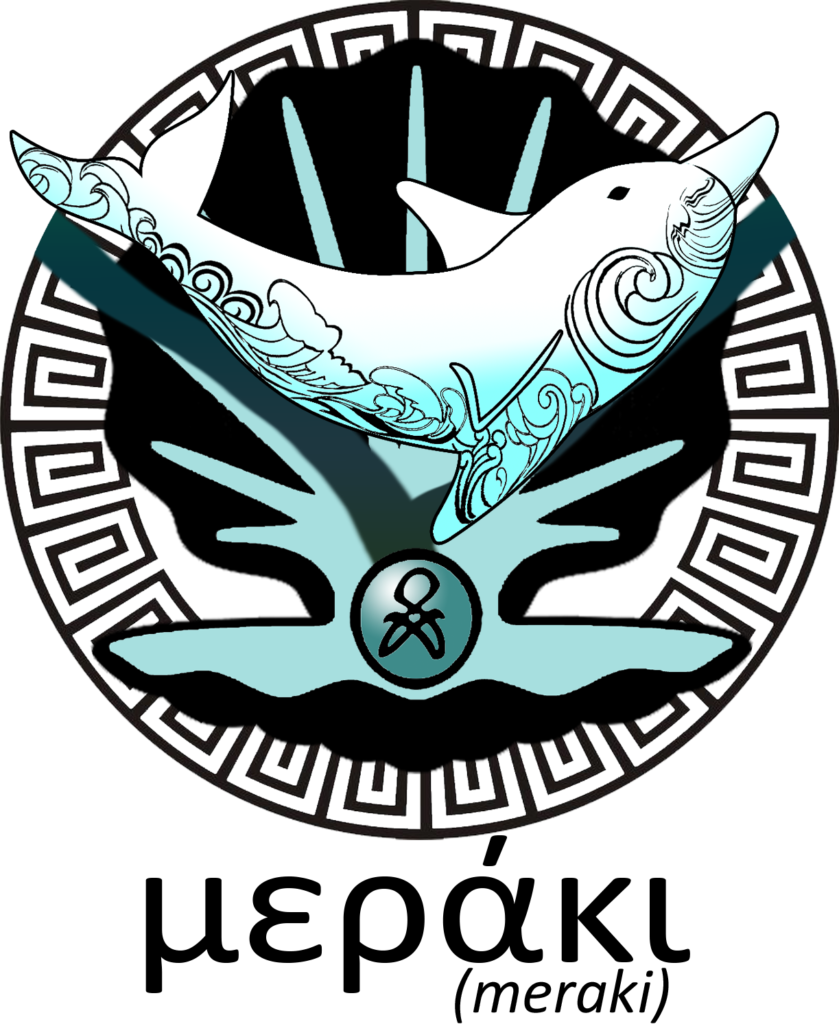 From the ancient texts of the Indian peninsula, we travel farther south into the parched lands of Africa for the inspiration for the name of the 2nd clutch of LoveYourself volunteers. Swahili, one of the vast languages of Africa, is actually more familiar than most people may have initially thought. It is the language that paved way to popular Disney songs like "Hakuna Matata" and "The Circle of Life". From this rich African language also came Upendo, the name that was chosen for July's batch of recruits. Upendo, whose English translation is "love", has been used as names of foundations, causes, and women's groups in Africa, a testament that love is a very powerful force that drives passion and defies borders.
For the last group of 2018, a Greek word was chosen as the batch name: Meraki. Despite having no direct translation in English, Meraki is a meaningful concept that entails a value that each and every one of us must possess. It can be interpreted as "doing something with soul, creativity, or love". Simply put, it is the spirit of one's self that we put into our work and actions; it may be as simple as preparing a meal or doing simple acts for others out of love and care. In essence, the three batch names of 2018 can be interpreted as the three loves that LoveYourself volunteers must possess: "love [for others] (Upendo), love for self (Atma-Prema), and a love that is placed in every little thing we do (Meraki)."
A Heart Full of Love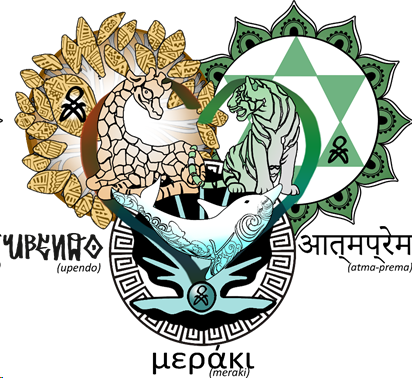 Rick James "TJ" Monzon of LoveYourself Visual Communications was tasked to develop the logos that will bear as much relevance as the batch names they will represent. For Batch Atma Prema, he designed a tiger in a green and white Anahata (Heart Chakra) background. The tiger represents strength and power, whereas the Heart Chakra means "unhurt, unstruck, and unbeaten." These two concepts, merged into one image, was the insignia for Batch Atma Prema, signifying a love that is unswayed, resilient, and strong.
For Batch Upendo's logo, a young giraffe can be seen enclosed in yellow and brown leaves embellished with African-enthused patterns. The giraffe was chosen as the batch's spirit animal for its height and compassion, and the colour scheme for the border leaves depicts the parched lands of Africa. When fused, these two images represent a heightened sense of compassion and love amidst a bleak and harsh environment.
To complete the 2018 logos, TJ chose one of the most well-loved aquatic mammals, the dolphin. Known for their intelligence and playful behaviour, dolphins have been seen following ships and occasionally leaping out of the water, much to the amazement of wildlife watchers. But unbeknownst to most, the dolphin possesses a trait that makes it stand out in the animal kingdom: altruism. There have been accounts of dolphins staying with, and helping out injured animals and even humans. The desire to be the modern 'Good Samaritans' is the drive that LoveYourself volunteers imbibe as they begin and continue the journey in providing a safe space for the community.
On their own, the logos convey messages that is relevant for each of the batches, but together, these three logos form the greatest symbol of love: the heart, reminding everyone that love is the force that unites us in our mission for the community, to not just have the heart for service, but to be the heart who loves and serves.
Join our growing community by signing up here.
Text and photos by Mark Angello C. Ganon