One Canvas Events Place in Makati City was abuzz last February 25 for Cherry Poppin' – The 3rd Party, the third installment of LoveYourself's annual date auction for a cause.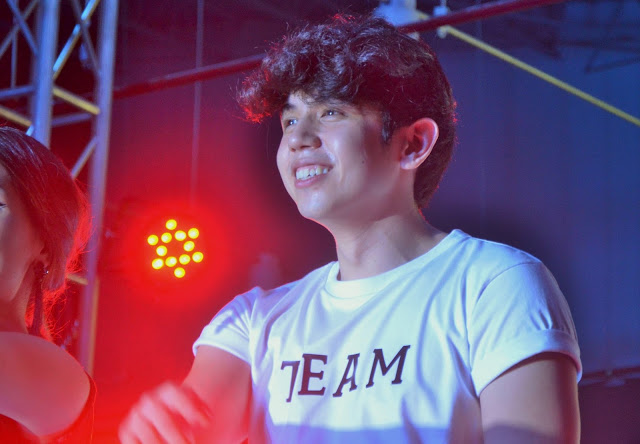 Twelve gorgeous bachelors, including today's most in-demand photographer BJ Pascual and celebrity chef Jeremy Favia, were auctioned off to 430 thrilled bidders. Pascual and Favia topped the bids with ₱60,000 and ₱45,000, respectively.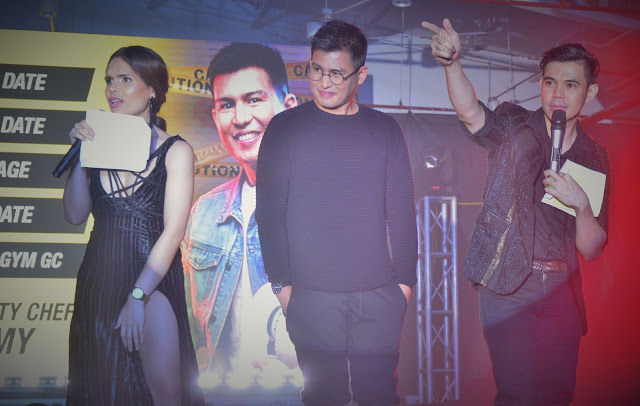 Attendees were also treated to a fashion show featuring the creations of designers Don Cristobal and Jaggy Glarino, with styling by Syper Abel. House music courtesy of DJ Mike Lavet and jaw-dropping performances by Venus of O-Bar and internet sensation Lady Gagita equally wowed the crowd.
All proceeds from the event will help fund LoveYourself's HIV awareness campaign and testing operations, including the opening of two new community centers in Metro Manila.
TestMNL Launch
This year's Cherry Poppin' also marked the launch of LoveYourself's newest HIV campaign, TestMNL. "LoveYourself is reinforcing the HIV advocacy with TestMNL, which is an adaptation of the TestBKK conducted in Bangkok, Thailand," LoveYourself Executive Director Ronivin Pagtakhan said.
"With TestMNL, we are aiding the information gap through this intervention among the vulnerable populations like the youth and the males who have sex with males or what we call MSMs," he added.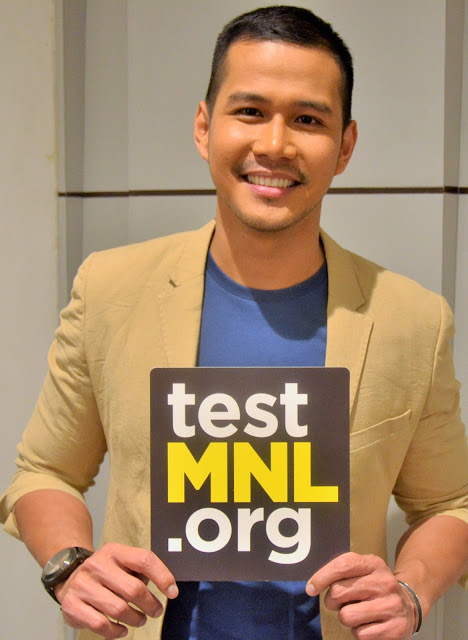 Reality TV celebrity Jerome Alacre joined the lineup of TestMNL ambassadors. Alacre said his main purpose in supporting the HIV advocacy is to utilize his social media influence to impart necessary information to people, so they may become more responsible when engaging in sexual activities.
He said, "There is a big difference on how people in the U.S. manage the HIV-AIDS issue compared in the Philippines, as they have very easy access to treatment and tests. We want something similar to happen in the Philippines, especially on testing because that's the most important part." Alacre was an OFW in California for five years.
Other TestMNL ambassadors include Mr. Gay World Philippines (MGWP) 2016 winners John Raspado (title), Bench Ortiz (1st runner-up), and Khalil Vera Cruz (2nd runner-up).
TestMNL is a campaign funded by the Elton John AIDS Foundation through APCOM, a regional organization that promotes HIV issues that affect the lives of men who have sex with men (MSM) and transgender people, including rights, health and well-being. For more information, visit testmnl.org.
TestMNL X Cherry Poppin' is co-presented by Bliss, Vasst Exchange Int'l Inc. (Stella Rosa), and Victoria Court; in cooperation with MAC Cosmetics, Jack Daniels and Sip & Gogh; and supported by Aramesh Spa & Wellness, Art & Style Events Management and Production Design, Ground Zero, LeMiel Cafe, Nectar Philippines, Sparta Philippines, Tambayan and Regency Grand Suites, and The Menu Group (Splice, Sobremesa, SASA and Sangkap).