Get ready to dull your senses with great booze and loud music with our Sinulog Heartthrob Jhoseph Llorente, as he joins the wolf pack of alpha males in LoveYourself's hottest event, Cherry Poppin' – The 3rd Party on February 25 at One Canvas Events Place in Makati (get tickets here: go.loveyourself.ph/cherrytickets).
Sef, as he is oftentimes called, is a 21-year-old alumnus of both Far Eastern University and De La Salle University. He might be one of the wolf cubs in this year's searing pack of auctionees, but he's definitely one to look out for. He is currently employed at Smart Communications Inc. as a Product Marketing Specialist. If he's not dressed up in corporate wear, he can be caught donning his glad rags for a titillating night of revelry.
Unbeknownst to most, there's another side to the Sinulog Festival we've all grown to love. Take away the vibrant tints and the resounding drumbeat and you'll see the vulnerable and fervent side of this week-long fete in the Queen City of the South. And just like the festival, there's also another side to our Sinulog Heartthrob. While he loves filling up with booze and raving until dawn, Sef has a soft spot for the arts and architecture. It's pretty evident in his Instagram feed (@jhosephllorente), which has a solid 30 thousand followers. His gallery is adorned with remarkable shots of our homegrown architecture, from the towering modern skyscrapers of Makati to the minimalistic ancestral houses of Vigan.
Aside from being an aficionado of the arts and architecture, Sef himself is a work of art. Many would undeniably be enticed by his half-naked photos also scattered in his feed. And how does he maintain a sculpted physique, you wonder? He sweats off the booze through regular visits to gyms around Makati and BGC. Now, that's one piece of art we can definitely get addicted to! Still craving more of our Sinulog Heartthrob? Grab a few more appetizers below: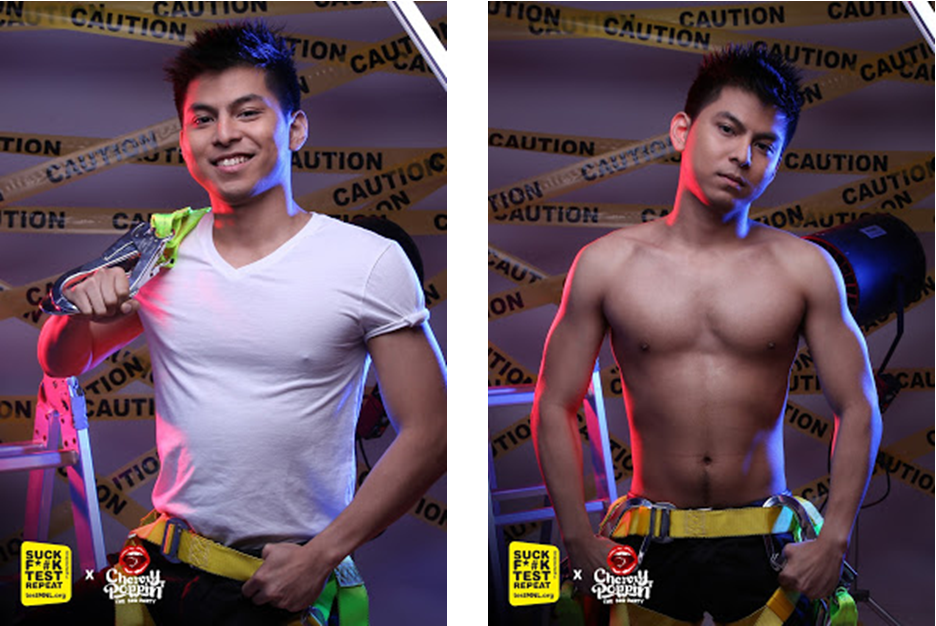 What's your biggest dream in life?
It's being able to make my dreams come true with the person I love the most.
Describe the perfect partner for you.
For me, the perfect partner is a person that thinks your needs are just as important as his/her needs.
What's your dating/relationship deal breaker?
‪Dishonesty is the deal breaker for my relationships/dates.
In what ways can people help raise awareness and understanding of HIV?
Being an advocate to help raise awareness can help.
What are you looking forward to in Cherry Poppin' 3, and what should the attendees expect during the event?
I'm looking forward to being part of this fundraising event and being able to help what LoveYourself aims to do.
Get ready to get the good kind of high with our Sinulog Heartthrob as he bares the good stuff at Cherry Poppin' 3 – The 3rd Party at 8 PM on February 25, Saturday, at the One Canvas Events Place, 2235 Don Chino Roces Ave., Brgy. San Lorenzo, Makati City. Party starts at 8 p.m.
For tickets, log on to go.loveyourself.ph/cherrytickets. For reservations and queries, contact 0917-860-8244. Proceeds from the event will fund the opening of a new community center by LoveYourself this year.
Text by Mark Angello Ganon
Photos by Mark Alvarez
Make-up by MAC Cosmetics