LoveYourself White House in Cebu is now a Department of Health (DOH)-certified Primary HIV/AIDS Care Clinic in Region VII.
Received by LoveYourself White House hub manager Mitch Paca on July 29th, the DOH certificate was conferred by DOH-7 regional medical coordinator for emerging and re-emerging infectious diseases Dr. Van Philip Baton, in an intimate awarding ceremony.
Volunteers and staff work hand-in-hand to accomplish all the requirements set by the health department. Compliance includes the structural design of the community center and its sub-parts, the services that subscribe to the standards, general privacy provisions, human resources, and many more.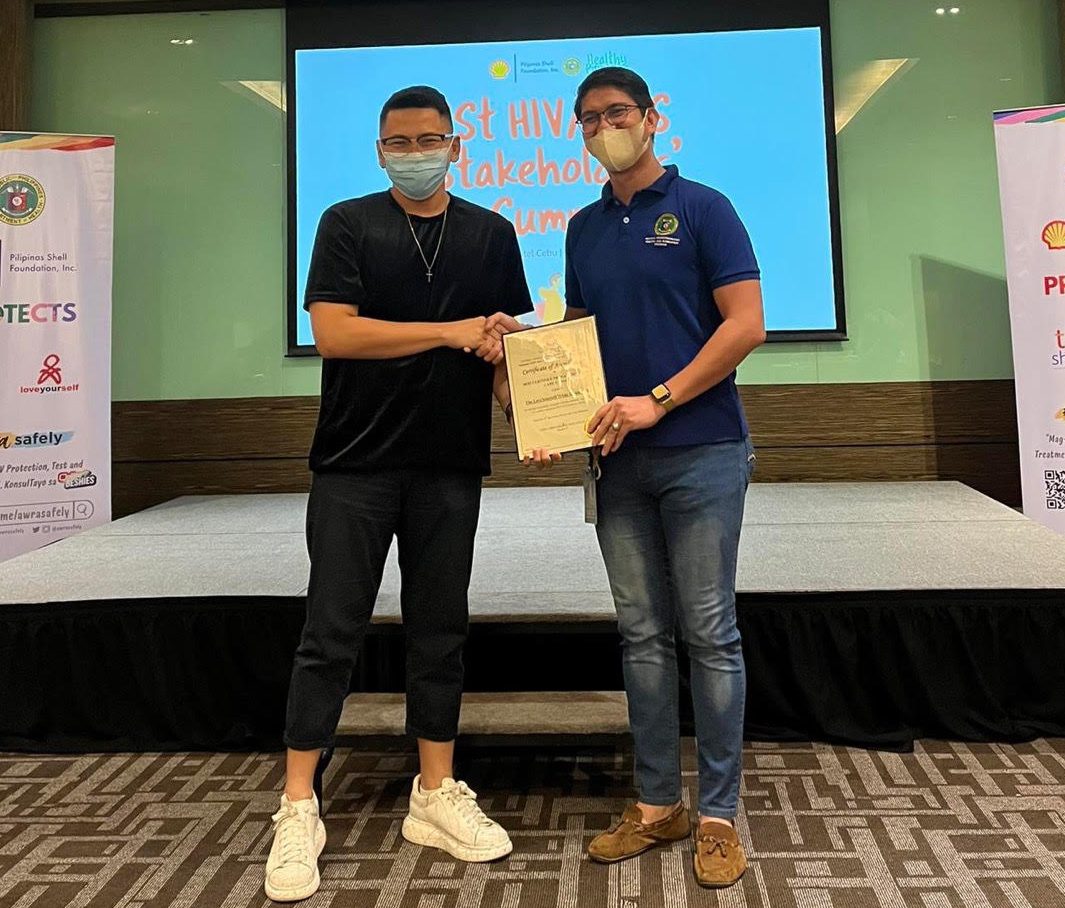 LoveYourself Director for Programs and Innovations Danvic Rosadiño said, "the DOH accreditation is extremely important for two reasons: First, it testifies that the services we offer are in accordance with DOH standards. Second, this will enable us to seek resources and access networks to continue delivering the services that our community deserves."
As the one who oversees the community center, Mitch shared, "We value the importance of our clients in LoveYourself White House. That's why we pushed for this DOH accreditation. It's crucial in availing and accessing the government's support, especially with the supply of medicines, testing kits, and other medical and non-medical support."
According to Mitch, processing the accreditation takes three years with a number of DOH representatives' visits and checking of the community center's compliance to set criteria. Not to mention, the Cebu team needs to simultaneously surmount different hurdles, such as the pandemic, location change, and volunteer engagement.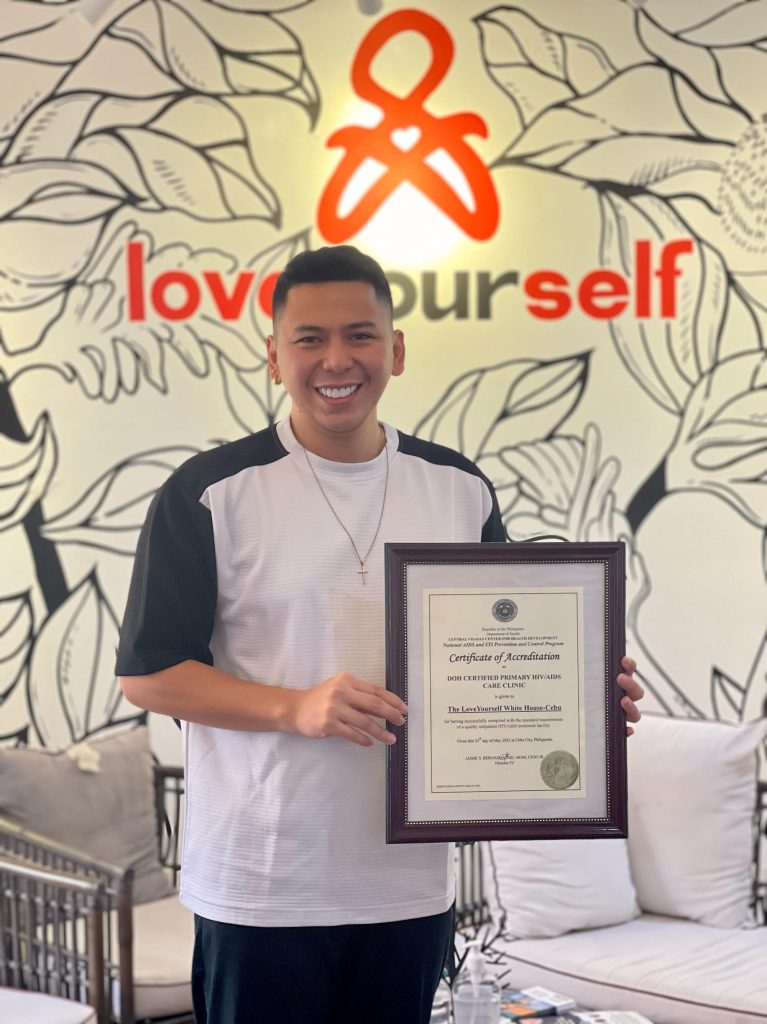 Mitch is grateful for all the volunteers and staff who contributed their time and energy to the community center and its clients. This DOH accreditation is also much sweeter as LoveYourself celebrates its 11th founding anniversary.
"Daghan kaayung salamat sa tanan tabang, bisag pandemic pa ta karon kay naa rajud mo ug nagpadayon sa advocacy ug wa jud ninyo biyae ang atong center ug mga clients. Dili ni nato makuha ang accreditation kung wala mo. Kani tanan atong gibuhat kay tungod ni sa atong pagtinabangay ug andam jud ta mutabangan sa atong mga clients," Mitch said. (Thank you to everyone that even we still have a pandemic stayed behind, committed to your advocacy, and remained of service to the center and the clients. We won't be able to achieve this, if it's not for your help and commitment to our clients.)
Mitch also highlighted that the DOH accreditation means enabling a safer environment for clients to access the services they need because clients are the priority more than anything else.
"Kami tanan staff ug volunteers naa rajud mi, andam nga muhatag sa among kaya nga tabang para ninyo kay ang amoa, dili ni kay tungod trabaho ni namo pero kani akong g buhat mao ni among advocaciya and mao ni ang naa sa among kasing kasing nga mutabang sa atong community," Mitch concluded. (Volunteers and staff made this possible, not because it's their job to do so, but because it's for the advocacy, and helping the community is deeply rooted in our hearts.)
Mitch also dedicated this accreditation to all the staff of LoveYourself White House since 2019 and to the leadership of LoveYourself, especially to LoveYourself founder and executive director Ronivin Pagtakhan, Director for Operations Mark Ryan Costales, and Operations Manager Happy Domingo for their unwavering support to LoveYourself Cebu team.
LoveYourself White House is located at 6 Avelino Morales Street, Cebu City, near Harolds Hotel Cebu and Ralph's Wines and Spirits. Its current schedule of operations is Wednesday-Sunday from 12NN-7 PM.
Services offered include free HIV testing and counseling, free treatment, support, and care, and other sexual health services.
Written by iCOMM Editorial