Miss Universe 2018 Catriona Gray and the LoveYourself delegation emphasized the role of everyone in improving people's view on HIV and its related services during the Asian Stigma and Discrimination (ASD) Forum 2023 last June 8 in Suntec City, Singapore.
Together with other panelists from Vietnam: Le Quoc Phong (Lighthouse Social Enterprise), and Thailand: Dr. Jakkrapatara Boonruang (Institute of HIV and Research Innovation) and Vanessa Monley (Youth Lead Asia), Catriona inspired forum attendees to see the "human" in HIV during the Q&A portion of Session 2: Exploring Opportunities in Reducing Stigma & Discrimination.
"We need to emphasize that the 'H' in HIV, in a way of it being, is HUMAN," Catriona highlighted.
She then elaborated, "We need to see the human behind the statistics and behind the condition because these are people's lives that are being affected, and absolutely, no one should have their life, potentials, opportunities, and health be limited because of a manageable health condition."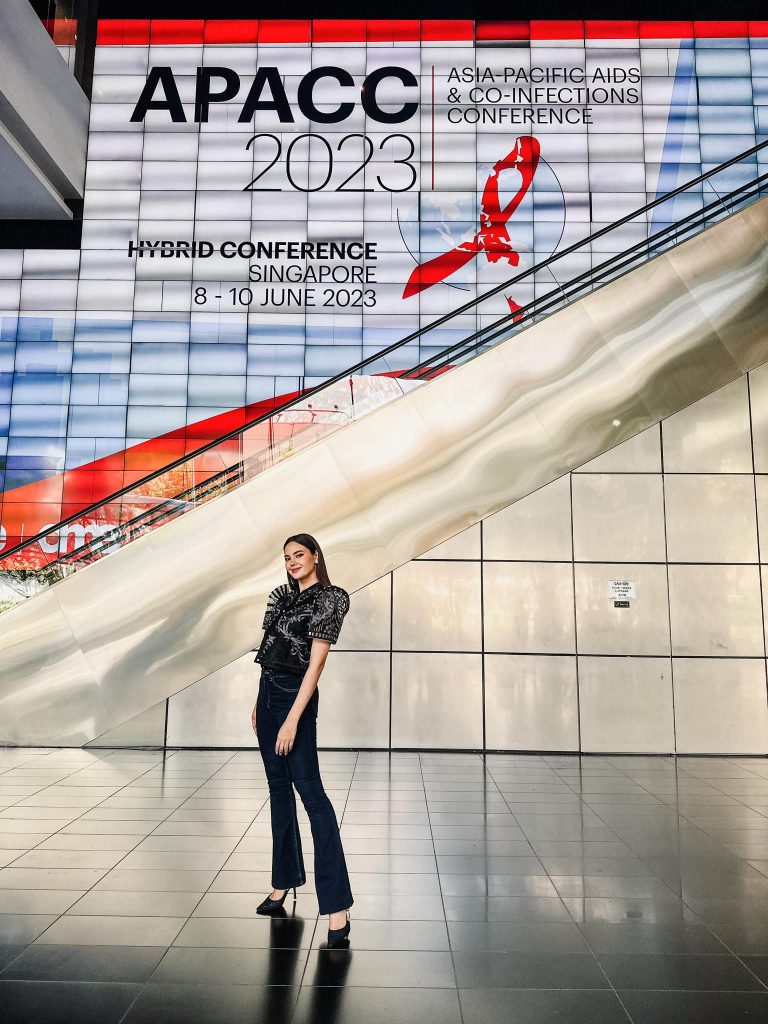 The LoveYourself ambassador also shared some initiatives and collaborations with LoveYourself to empower the HIV community, including the SelfCare kit, which is an innovative program for HIV self-testing.
After the forum, Catriona also took to social media to extend her message to her followers. She wrote in her caption, "Stigma surrounding HIV/AIDS still stands as a barrier that discourages people from getting tested and seeking treatment. Now, more than ever, we need to emphasize the "H" in HIV – to see and care for the person, to emphasize HUMANITY."
Co-chaired by LoveYourself's very own Danvic Rosadiño, Director for Programs & Innovations, the Asian Stigma & Discrimination Forum 2023 took place last June 8 at the Suntec Singapore Convention & Exhibition Centre before APACC 2023.
To reduce stigma and discrimination experienced by people living with HIV, ASD Forum aims to engage and educate all relevant stakeholders, such as healthcare providers, community advocates, and policymakers. Region-specific aspects of the HIV epidemic, national policies, guidelines, and societal context are highlighted in the program and talks.
Moreover, the ASD Forum offers opportunities to discuss and share experiences relevant to local and regional settings.
###
Written by Bet Domingo, iCOMM-Editorial