How do you like your eggs done? Sunny Side Cafe served them in a spectrum!
As the whole world celebrated diversity in June 2023, Sunny Side Cafe Boracay had their own versions of mix, transition, and fluidity through their Chef Collabs! They collaborated with Chef Kriza Palmero of Pilya's Kitchen and Chef Miko Aspiras of Visum Ventures Philippines.
Chef Kriza took over their kitchen for a one-night-only dinner event where she served Pilya's Kitchen's famous dishes such as Spicy Pork Dandan Noodles and Pork & Shrimp Dumplings.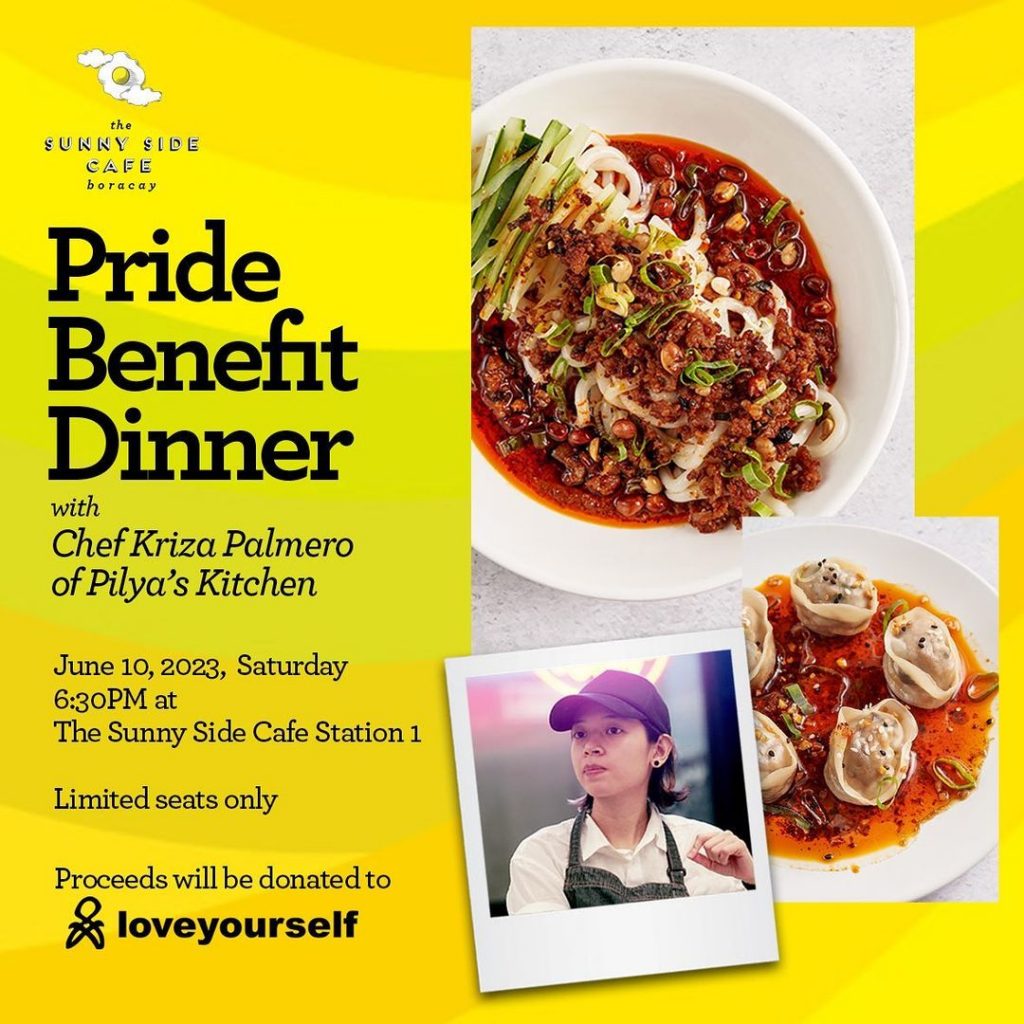 Chef Miko also slayed with his Pride Cookie Collection. It's a box of six colorful cookies in a delicious array of flavors.
All proceeds from both collaborations were donated to LoveYourself, Inc. Partnering and supporting the said organization furthers their mission to provide sexual, transgender, and mental health in the Philippines. LoveYourself also recognizes the support of those who bought tickets for Chef Kriza's dinner and Chef Miko's pride cookies.
Chef Kriza got her world class cooking skills in the United States of America before starting her own business in 2019 in the Philippines. Her Pilya's Kitchen is now thriving as a stand-alone shop at The Grid. On the other hand, Chef Miko was named pastry chef of the year by Tatler Philippines in 2018. An exciting road ahead awaits his new restaurant group Visum Ventures, Inc.
If you want to make new unforgettable memories from your Bora vacation, get your eggs in different shapes and colors at the Sunny Side Cafe located in Station 1 Boracay Beach.
Photos from @thesunnysideboracay.
Written by Reiner Grospe / iCOMM Editorial