Exploring the possibility of a new relationship can be a bit confusing and thrilling at the same time — every step you take together, the slightest graze of your hands, and even the smirks that you try to hide. 
By the time you get comfortable with each other,  you begin to talk about taking it to the next level. Your thoughts wander and your imagination runs wild. When you and your partner arrive at the point of becoming physically intimate, make sure you both get to enjoy the experience to the fullest. A personal lubricant comes in handy!
There's a lot of sexual activities that get more fun with extra wetness, such as masturbation, foreplay, grinding, and even massages — you'll never run out of creativity in the bedroom! Whether you need help putting on a condom, need extra help getting past the tip, or just need things to run a little smoother, a water-based lubricant is your best choice for safe and satisfying sex. A few drops of lube can really go a long way, and completely take sex up a notch!
Sure, your condom may already come in lubricated, but it gets rubbed off too during sex. Latex can be very dry and uncomfortable when there isn't ample lubrication. Adding a few drops of lube can reduce friction and the chances of the condom breaking, and seriously creates an incredible sensation! With the help of lube, penetration and pleasurable movements will be smoother, and you don't have to worry about your condom breaking.
You'll also have to be careful with what kind of lube to use with condoms, because some kinds can make them brittle, especially lube that contains oil. Condoms are best paired with water-based lube, because they don't breakdown the latex, but still give you the extra pleasure and comfort.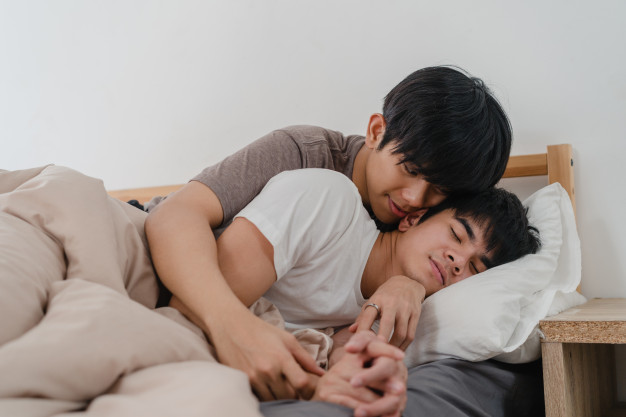 Just like the alcohol we drink on dates, friction is only fun in moderation. Too much friction can be uncomfortable, but too little can make you feel like you're opening and closing a loose drawer! Go easy on the lube, and if you squirt out a bit too much, just wipe a little bit off. Make sure you listen to your partner so you know the both of you have just enough lube to enjoy the night.
Some kinds of lube are better for some sexual activities more than others. There are even lubricants that add another layer of sensation to the mix. But it's important to know how our body can react to these special lubes which is why you should check the labels first and know what sexual activity you're getting into. The best way to make sure is to talk to your partner with their experience with different kinds of lube, but if it's your first time, a water-based lubricant would be your safest bet.
While lube-wannabes may have the smoothness and slickness you want during sex, know where they belong.
Oil-based lube makes skin-to-skin contact more sensual and body massages more arousing. However, oil can dissolve latex, so it's best to keep your condoms and latex sex toys away from this kind of lube if you don't want to destroy them. Oil-based lube offers long-lasting slippery feel — but sometimes it can last too long on places you don't want them to be. It's difficult to wash off oil-based lube on your body, clothes, and sheets, and might also leave noticeable stains.
Silicone-based lube is great if you want that silky touch that doesn't rub off too quickly. If you're fond of using silicone sex toys, they won't go so well with this kind. Silicone-based lube can deteriorate the surface of silicone sex toys, and cause abrasions in the long run. Bacteria can thrive in these cuts, and make your sex toys unsanitary — not cool.
Slippery stuff around the house were surely created for something else, and not sex, right? If it's not meant for sex and if the label says "for external use only", please don't even think about using it for whatever you're up to! Slippery stuff you find in the kitchen or in the bathroom would often contain milk, sugar, oil, egg whites, alcohol, fragrances, parabens, and other components that should be kept away from your delicate parts. 
Water-based lube is the most versatile kind of lube. It goes well with condoms and silicone sex toys, unlike petroleum or oil-based lube, and gentle enough for people with sensitive skin or prone to irritation. Water-based lube is great for almost all your sexual needs: penetrative sex, masturbation, sex toy play, and even foreplay. Your sheets are all safe with water-based lube because it doesn't leave stains or grease. This kind is very easy to wash up and wipe off, and won't leave any icky feeling on your body.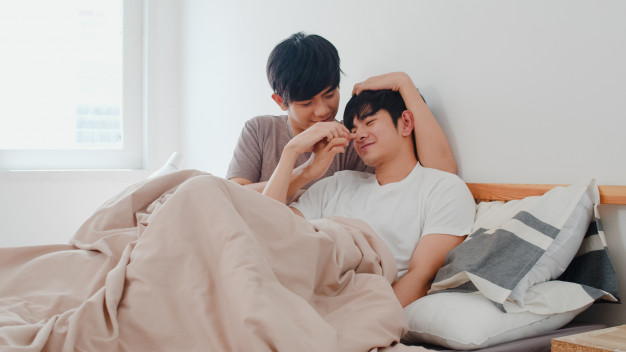 Lube is a great addition to your sex life that can surely increase pleasure for you and your partner, so consider getting yourself some lube the next time you see one! If you're the wild and creative type who doesn't want to be held back, a water-based lube like EZ Lubricating Jelly is the one for you! With the feeling of natural lubrication, EZ Lubricating Jelly lets you have an amazing pleasure without discomfort! Grab your own EZ Lubricating Jelly and slide into more pleasure!
The Safe Spaces PH app, which is downloadable on the App Store or Google Play Store, will also point you to the nearest establishment that offers free condoms and lubricants. You gotta love these safe spaces, too. Who knows, it could be your next date place with your "lube" one.
Text by LoveYourself Communications
Stock photos sourced from Freepik