It's a street party with a twist.
Dubbed as Cebu's "epic" annual festival by Lonely Planet, Sinulog Festival is the Feast of Santo Niño (the Christ Child) which draws devotees, and both local and international tourists. It is celebrated every third Sunday of January and is widely known for its colorful procession and street parade bearing the image of Santo Niño.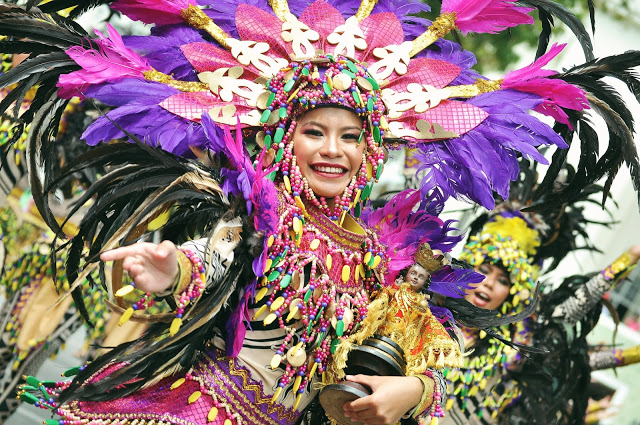 Perfectly situated where a sizable amount of foot traffic flowed during Sinulog 2020, LoveYourself Cebu partook in the festivities by promoting its advocacy. Adding colors to the celebration, volunteers took turns offering complimentary condoms and lubricants outside the gates of LoveYourself White House, the community center. Those who wanted to know their status were welcomed in from 11 a.m. to 8 p.m. for free HIV screening and counseling. Moreover, some volunteers offered free hugs, a simple yet powerful gesture that encapsulates the human compassion a festival such as the Sinulog inspires.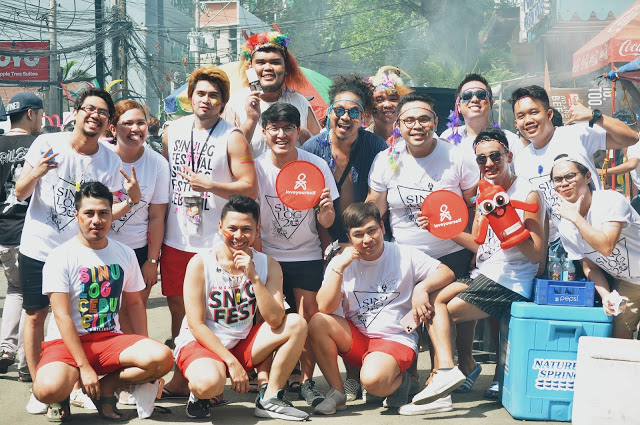 It was also a perfect time to raise funds for the cause. The most purchased item is the Sinulog Survival Kit–a goodie bag containing a Sinulog shirt, face towel, fan, bottled water, condoms, lubricants, and whistle. Outside the community center, some volunteers sold packed lunches and sandwiches, which hungry passersby were allowed to enjoy inside the air-conditioned facility. With the cell phone signal shutdown during the day-long event, the community center not only offered a good respite from the heat outside but also a way to communicate to friends and families with its free Wi-Fi.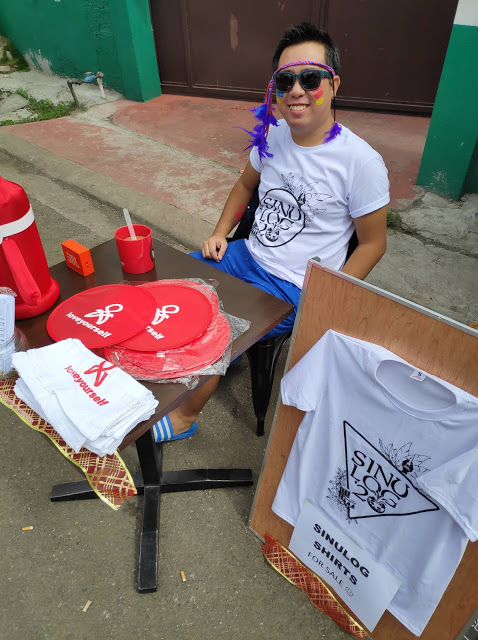 It's been widely reported that Cebu, in the first five months of 2019, has recorded the most number of HIV cases in Central Visayas. The organization has been laser-focused on curbing the epidemic since the launch of LoveYourself White House in April last year by empowering the community to embrace self-love. For LoveYourself Cebu, this means being cognizant of the risks and getting educated on ways to prevent transmission, generally putting one's well-being first and staying safe.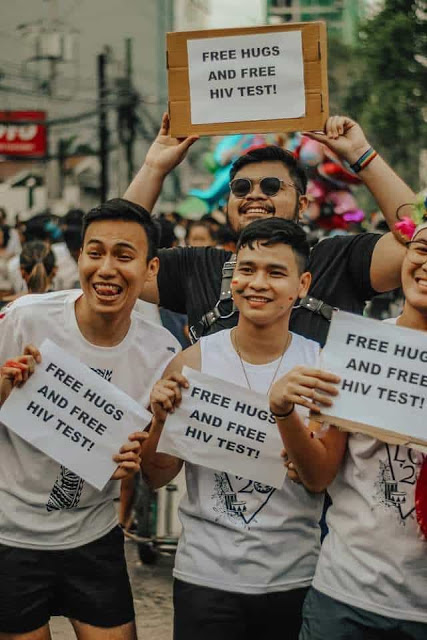 "We had a blast, despite the heat, the hustle and bustle, it was quite an experience," shares Ralph Tamayo, head of communications and events for LoveYourself Cebu. "We are glad the public was generally receptive of the way we're promoting how they can stay 'safe.' Very much looking forward to topping this year's Sinulog with the next."
LoveYourself White House activity was made possible with the help of the following partners AIDS Healthcare Foundation, CHAMPION COMMUNITY CENTERS, Pilipinas Shell Foundation, and PhilHealth.
Text by Ryan Taborada