The HIV and AIDS epidemic has long been attached to the LGBTQI+ community since the early 1980's.[1] As of December 2017, the HIV/AIDS and ART Registry of the Philippines has reported that 87% of sexually transmitted cases of HIV are men having sex with men (MSM).[2]
Globally, there is limited data on the prevalence of HIV infection among transgender people as most epidemiological surveillance systems only ask for a person's sex at birth, making transgender women fall under the MSM category.[3] A meta-analysis by Baral and colleagues in 2013 [4] revealed that the average HIV prevalence among trans women in several North American, Latin American, European, and Asian countries was 19.1%, significantly higher than the general population. Other studies, found that transgender persons have higher risk of HIV infection than MSM.[5]
What is the essence of a trans woman?
There are many qualities to trans women that make up who they are as a group and as individuals. Simply put, a trans woman is a person who was sex assigned as male at birth but identifies and sees herself as female. A trans woman does not necessarily have to undergo hormone replacement therapy (HRT) or gender affirming surgeries, as such her appearance and expression may vary in between the spectrum of masculine and feminine. A trans woman may be attracted to men, women, both, or none. Sexual roles among trans women may also differ from being inserters or receivers of penetrative sex to being non participative in sexual activity.

Why are Trans women at risk for HIV infection?[6,7]
Transgender populations across the world experience high levels of minority stress from the attached social stigma and discrimination which can severely limit a transgender person's opportunities for education and employment. Trans women in particular are further stigmatized as being sex workers who propagate unsafe sex. This can further limit a transgender person's access to correct information with regards to safer sex practices, which can lead to lower rates of condom use and HIV testing.
The lack of access to health professionals competent in transgender health and sensitive to transgender issues can also lead to unregulated hormone replacement practices such as sharing needles for injectable hormones, overdosing on hormones, or even taking medications that are not recommended when on HRT.
The stigma and discrimination transgender populations experience extends its effect on one's mental health which can lower a person's self-esteem making it harder for transgender people to say no to sexual partners insisting unsafe sex practices. This discrimination is also present in the healthcare system which can discourage transgender people to seek medical consult for HIV and other sexually transmitted infections.
There is also limited research on the complex dynamics of transgender issues, HIV risk and protective factors, prevention, and treatment. Studies regarding drug interactions or contraindications when on HRT are also limited. These factors make the development of effective health programs for transgender populations difficult.
Initiatives in the Philippines
In 2014, Transgender COLORS, Inc. in partnership with the City of Cebu, supported by the World Health Organization launched the Femina Trans Initiative – a peer-outreach program aimed to make sexual health services more accessible to transgender women in Cebu. Through the establishment of a transgender desk with trained peer counselors sensitive to transgender issues, the program has played a significant role in increasing HIV related knowledge and HIV testing rates among the transwomen of Cebu.[8]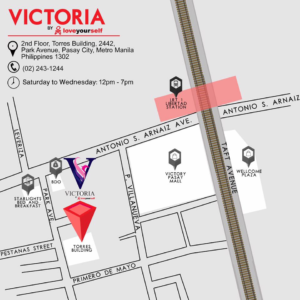 In December 2016, LoveYourself launched the first community-led transgender health center in the Philippines. Victoria by LoveYourself (VLY) was established to address the lack of services catered for trans health issues such as biomedical transitioning. As part of its holistic approach to transgender health, VLY offers gender sensitive HIV testing and transition counselling services specialized for transgender populations. Hormone replacement therapy consultations with a doctor is free for transgender people who are looking into starting their transition as well.
If you'd like to learn more about how the HIV advocacy relates to transgender women, you can check out how some of our volunteers from Victoria by LoveYourself address these issues here.
Text by Carlos Diego A. Rozul