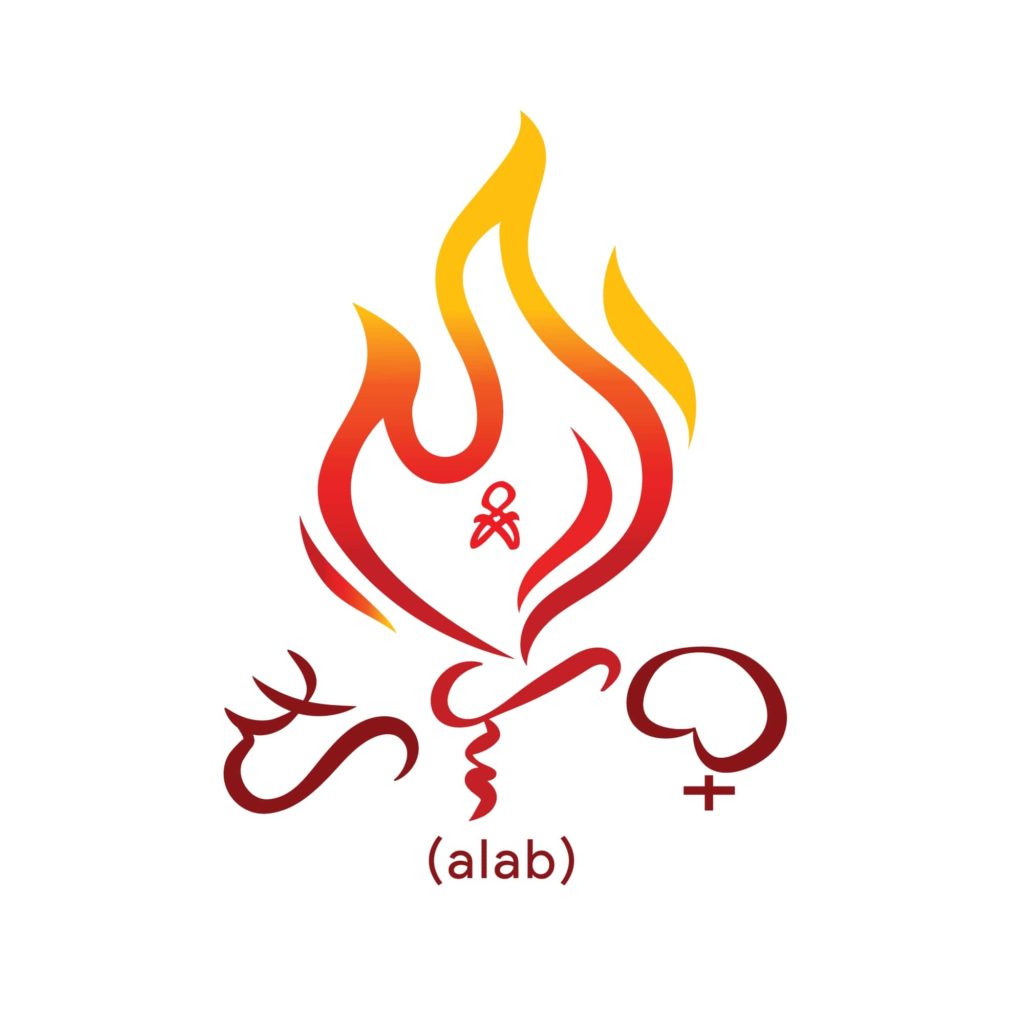 After a decade of face-to-face orientation sessions, LoveYourself recently conducted its first virtual orientation for the newest batch of volunteers on March 27, 2021. The organization keeps its doors open to people who are willing to create ripples of positive effects, even in the midst of challenges and changes the COVID-19 pandemic has brought upon us.
Aptly named "Alab," a Tagalog word which literally translates to "blaze," 13 eager volunteers joined together for a day of online gathering and onboarding, led by LoveU's Tyrone Christopher Cudeldiego. This newly-inaugurated batch carries on the fiery torch of passion for volunteerism and community last lit by Batch Caim in November 2019.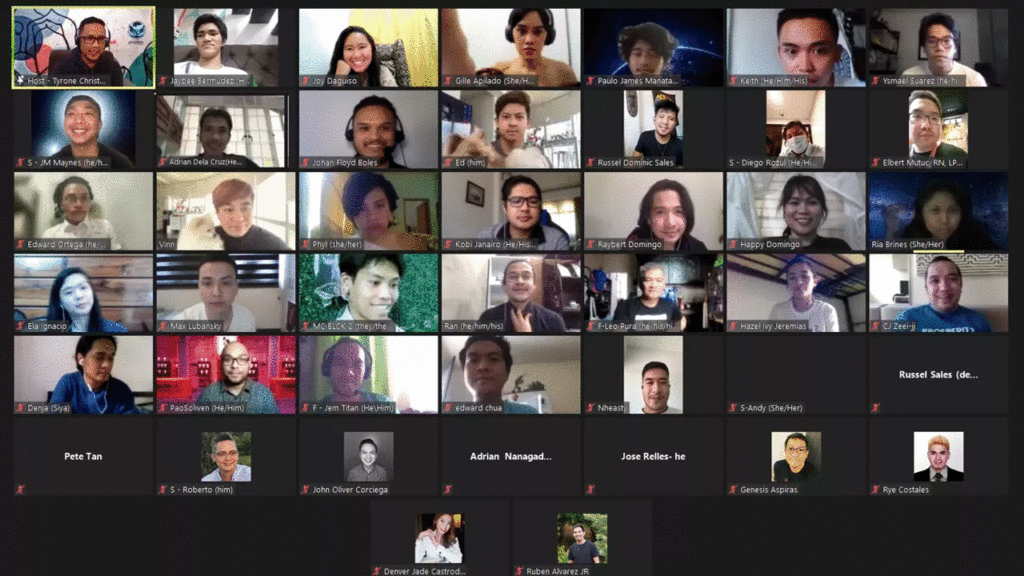 Tyrone himself witnessed this passion, and finds it admirable. "I'm very amazed na very enthusiastic sila sa pagbo-volunteer despite the pandemic. Kasi 'di ba, very challenging mentally ng pandemic sa lahat. But somehow, they are seeing helping the community kahit ganito yung situation, as a way to keep their spirits and mental health up and fighting. I'm excited for these new volunteers lalo na pag pwede nang mag gathering."
LoveU, the training and development arm of LoveYourself, took on the task of adapting to the restrictions while keeping one of the organization's cherished traditions intact. "At first I was kinda cynical about it, kasi nga we never had an online orientation," admits JM Maynes, LoveU Chancellor. "But things are changing and the organization, as an innovative group, has to adapt." After testing out virtual training sessions last year, they felt it's time to apply it to the batch orientation setting. "There were new segments added on the orientation in replacement of some old ones na feeling namin outdated na, so evolution talaga siya."
For his part, Tyrone is equally ready not only to launch a new batch of volunteers, but try out these changes. "There's panghihinayang na hindi nila na experience yung physical warmth/aura ng pagwe-welcome natin ng volunteers," he said. True enough, with a leadership aimed at forging on, and a new wave of volunteers armed with nothing but high spirits and enthusiasm, the success of the first virtual orientation is one for the books. "Lumabas sa feedback na naramdaman pa rin nila yung warmth and safe space even though online sya," Tyrone happily shares.
Reflecting this burning passion and fueled energy for volunteerism is the batch emblem designed by Ria Brines, head of iCOMMS Creatives. Bearing an elemental theme, with the Tagalog batch name spelled out in Baybayin text, the logo aims at symbolizing not only the spirit of the batch, but the Filipino value of community and kinship we all need and rely on in these trying times. We are, after all, powering through not only in the middle of a pandemic, but in the midst of an ongoing fight against HIV, all while maintaining mental health, promoting sexual health, and advocating transexual health.
The entire LoveYourself community embraces its newest batch of volunteers, and wishes it nothing but the best. "I wish Batch Alab continues that blaze in their hearts," says JM. "As a pioneer batch of the new normal, there are alot of promising talents in this batch that I know will help LoveYourself tremendously."
A blaze will not be a blaze if it didn't start with a single spark, a spark of volunteerism, a spark of compassion, and a spark of hope for the community.

JM Maynes, Chancellor, LoveU
Text by Meow Gorospe
Photo by Tyrone Cudeldiego
Batch logo by Ria Brines