This year's Philippine International AIDS Candlelight Memorial (PIACM) tells us all that in this continuous fight against HIV, "U Matter."
Among us, individuals and organizations have paved the way to make ripples of change and advance the HIV advocacy. Let us recall their stories and look into how their works and contributions have advanced, as we recognize the efforts of U as an Advocate.
On it's last iteration in 2019 before everything halted due to the COVID-19 pandemic, The Ripple Awards chose Decent Image Of South Signal Association (DIOSSA) as an organization of the year, alongside two other finalists, while the Community-Based Screening initiative spearheaded by the HIV & AIDS Support House (HASH) bagged won project of the year.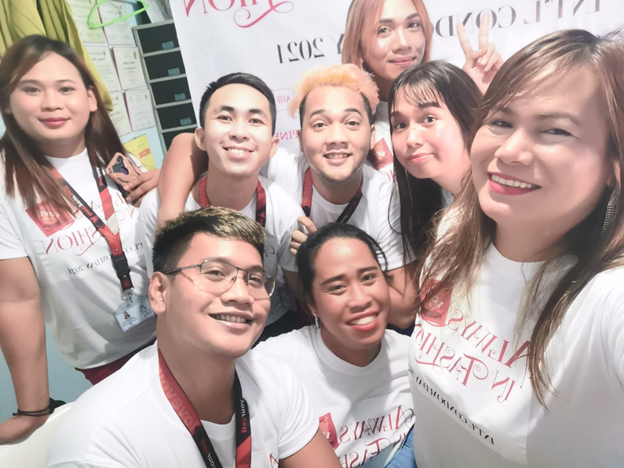 DIOSSA continued on with its goal to educate and support the community it belongs in with it comes to HIV education, testing, and treatment, but they are proud to say they have gone far in terms of reach. "We go beyond our horizon na po," shares DIOSSA President Tanya Laguing, who quotes a famous Mariah Carey track in jest, "spread your wings and prepare to fly". Prepared and flew, they did. Now operating under Lily, in partnership with LoveYourself, Tanya said the organization no longer limits its movement in a particular area. "Now anyone and everyone mas nakilala kaming Diyosa ng HIV Awareness (knows us now as the Goddess of HIV Awareness."
Expansion became the tune HASH sang after its win, further banking on the success of its grassroots approach to HIV screening and education. Speaking for HASH, social media officer Johann de Leon recalls how they trained a total of six batches of over a hundred new CBS Motivators certified to conduct private HIV screening to individuals. "These individuals come from diverse backgrounds, different locations, and stand as representatives of multiple sections in society – but they all come together as one big community with our shared advocacy at heart."
Johann and HASH also started #HASHOnline to reinforce its digital presence while educating on various topics such as HIV 101, ARV 101, PrEP 101, SOGIESC, HIV Policy Act, and HIV and Mental Health.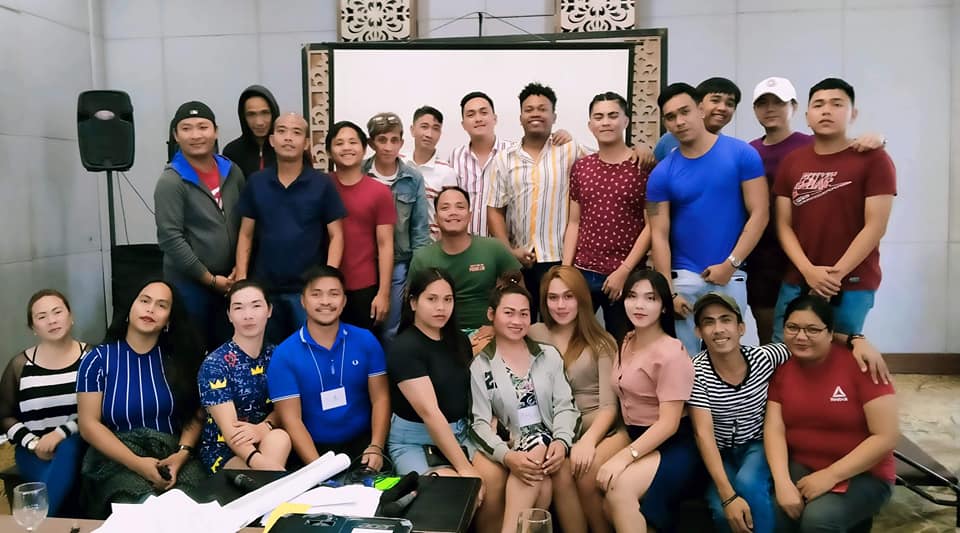 When the pandemic hit, both people behind DIOSSA and HASH felt, among other things, confused on what action steps should be prioritized, and how exactly they must be carried out despite the limitations. Tanya admitted on behalf of DIOSSA how these concerns piled on top of their individual financial struggles. "Mas naging pranela ang mga ate ko kasi nga walang source of income, hindi alam paano masuportahan ang daily life (my sisters grew more concerned because of depleted source of income and challenges to daily life)." This is why, before anything else, they began by strengthening their core—their own organization. "We never stopped helping each other, showing (everyone) that we are here to make lives easier. (We did) online kumustahan (check-ins), mental health chikahan (discussions), etc." They did this while reaching out to the community when and however they can." Their activities included Learning Group Sessions, Focus Group Discussions, TG Gender-affirming Hormones Therapy, as well as equally-important livelihood and skills building trainings for as many trans people as possible "to help them become more empowered and contribute significantly to their families and the society especially during this pandemic."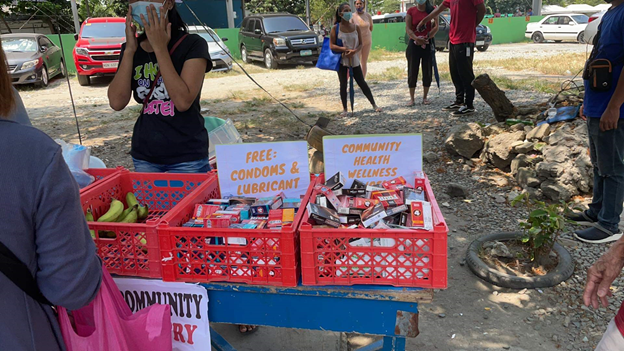 HASH meanwhile, got creative with their method of delivering medications, by initiating the HASH Emergency ARV Delivery (Project HEAD). "Many of our volunteers committed to the project at personal cost, braving the hot conditions on bike or on foot," according to Johann, and he doesn't want to leave these efforts unnoticed. "To our volunteers: we see you and your hard work, and we are endlessly touched by your perseverance." The CBS initiative, meanwhile, adapted to the pandemic restrictions by conducting private screening at outdoor but discrete locations, and strictly following basic health protocols.
HASH and DIOSSA remains resilient as it forges on with its contributions in the advocacy, even when times are challenging. They want to inspire everyone with two words—hope and heart. "There is hope, even when we may not see it on our own," says Johann. "Find hope in the faces of your family, friends, your elders, and most especially, our Community. We're here, we stand with you, and we'll get through this together." As for Tanya, she wishes to remind everyone that heart is the central force behind everything. "PUSO. The most important thing in doing advocacy work is putting your heart into it. Know the purpose of what you're doing "bakit ka andito, para kanino, hanggang kelan, para saan (why are you here, for whom, until when, and for what reasons are you doing these things?)." Go back to your core and use that as a motivation to help and inspire others. We can light the way together to end this pandemic."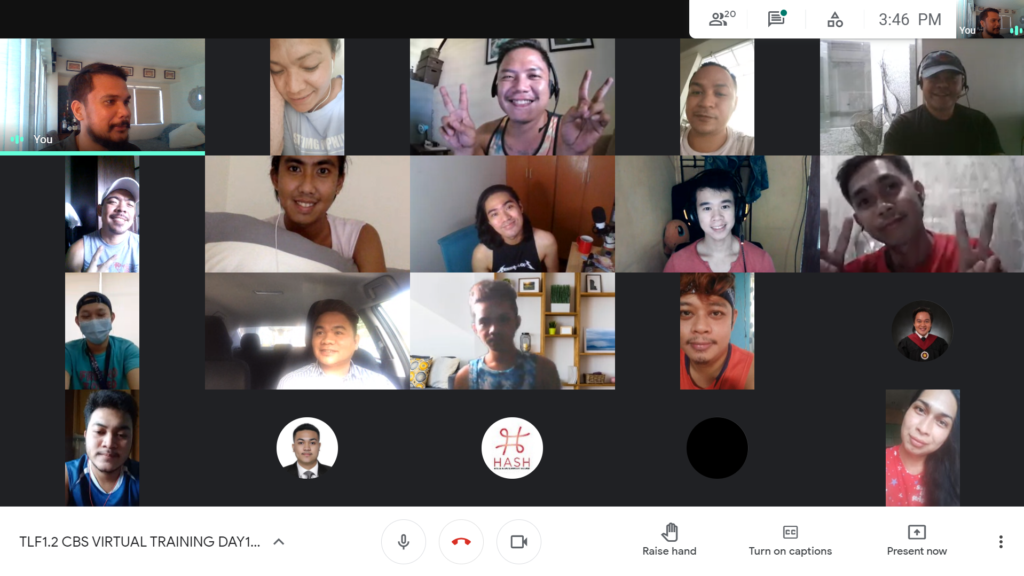 Let's continue to champion DIOSSA, HASH, and other advocacy organizations like them whose work and efforts are truly noteworthy. Join us at the online event at the PIACM and LoveYourself Inc.'s official Facebook pages on May 16, 2021, 4 PM.
Text by Ulysses Konstantin Largado
Photos courtest of Tanya Laguing and Johann de Leon