MANDALUYONG CITY—LoveYourself, Inc. widens "Safe Spaces PH's" distribution of free condoms and lubes to non-judgmental spaces in Metro Manila and nearby provinces as it partners with the country's leading 24/7 fitness center, Anytime Fitness (AF).
LoveYourself program manager for Safe Spaces PH, Joseph Cadelina said that Anytime Fitness was chosen as a "safe space" due to its effort to help fight the stigma attached to condoms and lubricants use, and Human Immunodeficiency Virus (HIV).
Recalling a meeting with AF's Marketing Officer, Tony Carmona said "We want to break the usual gym stereotype of being a facility that only focuses on making your body look good. Gyms aren't just for macho men that want to bulk and build muscles. We strive to be an inclusive & diverse gym that welcomes all people from different fitness levels, while promoting a holistic lifestyle that includes being healthy and active."
"Their focus was on health and fitness, and their openness to the maintenance of sexual health as part of a healthy individual is one of their core values. Plus, they get to help fight the stigma surrounding condoms and the HIV," he added.
Cadelina informed that the partnership between LoveYourself Inc. and Anytime Fitness has started when the advocacy group held one of its off-site HIV education in one of the wellness center's facilities in Mandaluyong City. The renewed partnership aims to provide free condoms and lubricants to interested clients in some select facilities of the fitness center.
The "Safe Spaces PH" kits are available at 17 branches of Anytime Fitness. For Metro Manila, it's available at the center's facility in Alabang Westgate, Araneta Cubao, BGC Burgos Circle, BGC High Street, Caloocan, Eastwood, Grace Mall, Madison Galleries, Roxas Blvd., Uptown Bonifacio and Vertis North.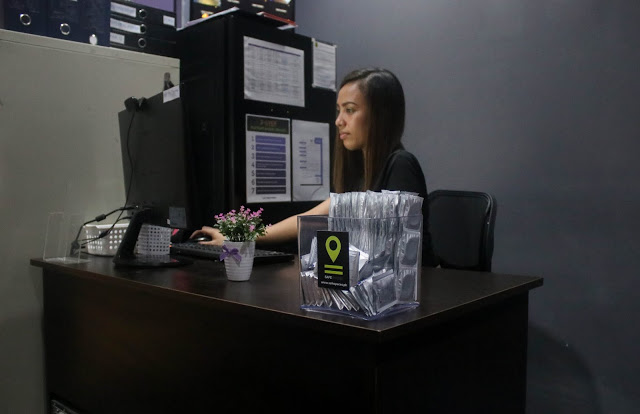 Overflowing lubes and condoms are also given for free at Anytime Fitness outside Manila branches, specifically in Cherry Antipolo, Lower Antipolo, Fitness Rosario, Bacoor Molino, Calamba and Tagaytay.
The Safe Spaces PH is a mobile application technology created by LoveYourself to help individuals who wish to access free condoms and lubricants as a way to protect oneself from HIV and other sexually transmitted infections.
More safe spaces are found in the premises of private places in select schools, spas, restaurants and other private establishments.
Text by LoveYourself Communications