Access to a healthcare professional is another need expressed by LoveYourself's PLHIV clients. This has become challenging with COVID, primarily because they are concerned about their susceptibility to COVID-19 if they go out, due to their immunocompromised status. While there is still no evidence to prove that they have an indeed greater risk of acquiring COVID-19, the World Health Organization (WHO) still advises PLHIVs, especially "those with advanced diseases, those with low CD4 and high viral load, and those who are not taking ARV" to take extra precaution.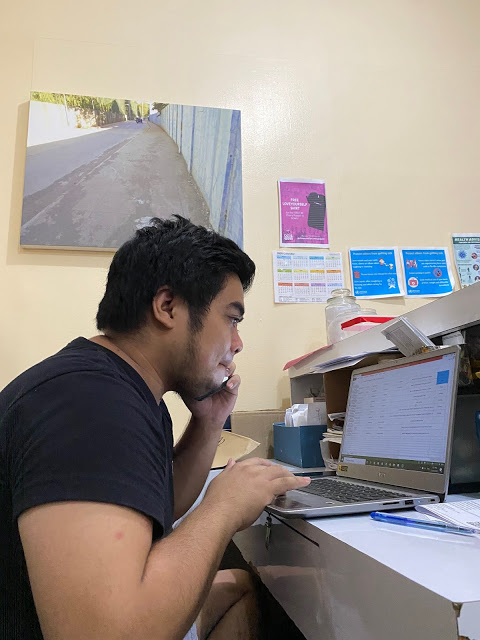 To respond to this expressed gap, LoveYourself launched its telehealth program called iCON, short for "interactive consultation" (go.loveyourself.ph/iCON), where PLHIV clients on treatment can consult with a healthcare professional via social media or other digital platforms.
Besides giving clients the opportunity to consult treatment and other medical concerns, this program is also seen to encourage positive health management behavior and discourage self-diagnosis among PLHIVs. Clients' psychosocial concerns, on the other hand, are referred back to the volunteer life coaches assigned to them when they were initiated to treatment.
Close to 200 PLHIV clients have already accessed iCON since its launch on April 3. Most of them are concerned with the side effects of ARVs, while some inquire about COVID-19 symptoms and possible STIs and opportunistic infections.
Consultations through iCON are scheduled from 12:00 NN to 3:00 PM, Wednesdays to Sundays. At present, iCON is only available to clients who are currently enrolled in LoveYourself's treatment program. Concerns on pre-exposure prophylaxis (PrEP) and trans health are directed to the organization's PrEPPY program (go.loveyourself.ph/PrEPPY, +63917155PREP [7737]) and Victoria by LoveYourself (go.loveyourself.ph/victoria, +639158318715) hotlines respectively.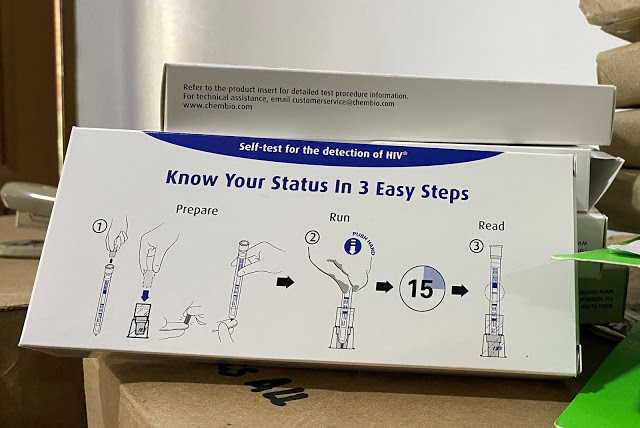 Addressing the testing challenge
Besides WHO's advice for PLHIVs to take extra precaution, UNAIDS also challenged HIV advocate groups to offer alternative options for prevention and testing. LoveYourself stepped up to this challenge and officially launched SelfCare, the first unassisted HIV self-testing (HIVST) program in the Philippines (www.facebook.com/SelfCare2S) in an online concert last April 12. This couldn't be timelier as, according to UNAIDS, "HIVST is a safer way to carry out HIV testing at present, one that reduces contact with other people and reduces the service burden on health facilities."
In the frontlines of this program is a chatbot (http:/m.me/SelfCare2S) named "Cat", so-called after Miss Universe 2018 and SelfCare ambassador Catriona Gray. Cat facilitates client access, assesses eligibility, and collects delivery information through automated conversations on Facebook Messenger, in lieu of providing direct, in-person contact. The chatbot also has a Filipino counterpart called "Paolo," named after actor and SelfCare co-ambassador Paolo Gumabao.
Rosadiño explained that the chatbot for SelfCare is already fused with necessary instructions and information about HIV, the self-testing procedure, as well as resources available based on their test results. On top of this chatbot, a counseling card to guide the clients through the whole process also comes with the kit that is delivered to them for free.
"SelfCare offers a very convenient way for people to know their HIV status from the comfort of their homes," Rosadiño notes. "However, the initial offering of this program is only for men-who-have-sex- with-men (MSM) and transgender women (TGW) 18-49 years old residing or working in Metro Manila who were previously HIV-negative or who don't know their HIV status yet. Clients on ARV or PrEP, moreover, are not eligible for the service." Despite these qualifications, demand for SelfCare was overwhelming with over 2,200 eligible client sign-ups in just one month, well beyond its target of 1,200 clients.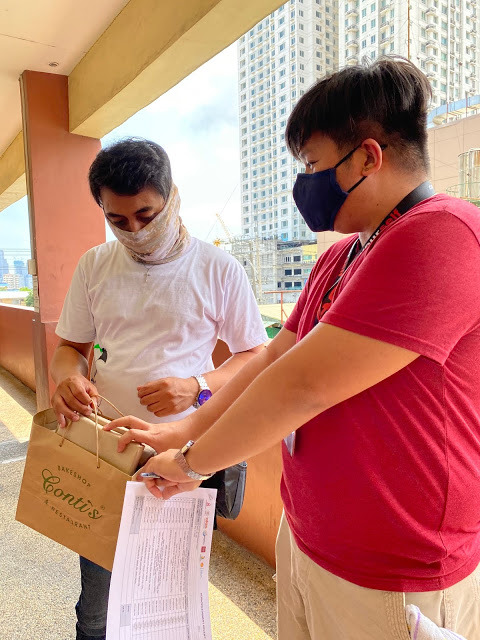 This SelfCare pilot implementation is part of a six-month demonstration study that aims to determine the feasibility and acceptability of HIVST among MSM and TGW. The results of the study will inform the development of a national policy on HIVST. LoveYourself is implementing this study in partnership with the National Institutes of Health of the University of the Philippines – Manila, Chembio Diagnostic Systems, Department of Health Region 7, and with support from the Global Fund Sustainability of HIV Services for Key Populations in Asia (SKPA) Program.
Around three months after his last exposure, 24-year-old Francis (not his real name), signed up for SelfCare on April 23. "The chatbot was very clear and straightforward. I was able to follow the instructions easily and with confidence," Francis expressed. "I received the kit a day after I signed up. After knowing my status, I felt relieved and it has helped lessen my anxiety."
Pre-qualified by the WHO, the Chembio SelfCare kit can detect one's HIV status within 20 minutes. If tested reactive, clients are encouraged to report their results via the SelfCare Messenger or mobile hotline (+63 915 310 7322, +63 999 529 2211) so that they may be referred to acXess, linked to facility-based testing, and initiated on treatment, should they so wish. LoveYourself volunteers maintain these Messenger and mobile hotlines, ready to provide client support from 12:00 NN to 12:00 MN, Wednesdays to Sundays.
Non-reactive clients, on the other hand, are provided information on HIV combination prevention. To reinforce these prevention messages, condoms and lubricants are included in the SelfCare kits, and clients interested in PrEP are connected to LoveYourself's PrEPPY program.
Text by Edgar Bagasol, Jr. & John Oliver Corciega
Photos by Edgar Bagasol, Jr.