Reduced mobility and stringent community quarantine measures in the face of COVID-19 pose a major challenge for HIV health service providers and facilities, including LoveYourself. Roughly 6,000 PLHIV clients rely on the organization for uninterrupted access to life-saving medication and other HIV services.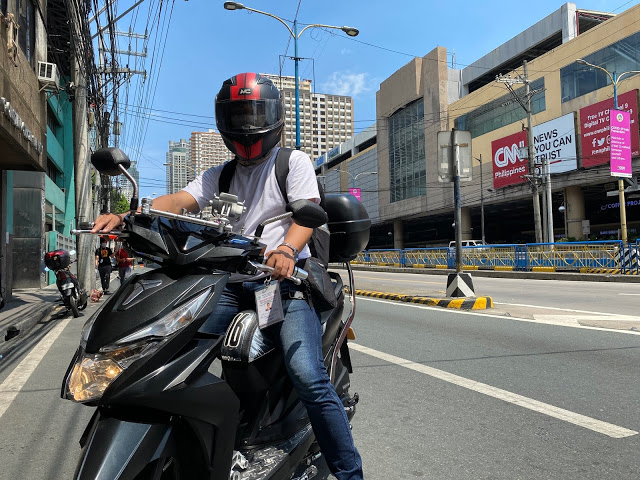 LoveYourself, a community of HIV advocates in the Philippines, continues community center operations and pioneers programs such as Xpress, iCON, and SelfCare, despite challenges brought about by the ongoing global coronavirus pandemic.
"The pandemic affected our mobility. Everything was unprecedented," says Danvic Rosadiño, LoveYourself's Senior Operations Manager, with regard to the enhanced community quarantine (ECQ) that the Philippine government imposed to curb the spread of COVID-19.
We couldn't stop operations because we have clients relying on us for their ARVs. We needed to carefully strategize on how we can sustain not only ARV provision for our PLHIV clients but also access to HIV testing and preventive commodities for key affected populations, all while undertaking precautionary measures for another life-threatening infection (COVID-19).

Danvic Rosadiño, Senior Operations Manager, LoveYourself
For people living with HIV (PLHIV), the continuous supply of antiretroviral (ARV) drugs is a primary need. LoveYourself modified and adapted its approach to service delivery by maintaining a skeleton workforce in its community centers, tapping remotely into its volunteer base, and leveraging the use of digital and social media platforms.
Ensuring PLHIVs' adherence to treatment
As soon as the ECQ was imposed, one of LoveYourself's first priorities was to increase the units of its text and call hotlines and the number of staff and volunteers assigned to respond to client inquiries. Indeed, the majority of concerns raised in the hotlines in the first few days of the ECQ were related to ARV access. While LoveYourself has been doing ARV deliveries before the ECQ, albeit at a limited scale and with corresponding fees, it recalibrated the service in response to the crisis. As a result, the organization arrived at a strengthened ARV refill and delivery program called Xpress.
Using an online mechanism (go.loveyourself.ph/XpressRefill), LoveYourself is able to receive and manage requests for ARV refill, from clients enrolled in its community centers and from non-clients alike. Health and program staff as well as volunteers of the organization facilitate outbound client calls, identify priority clients, and schedule and monitor ARV deliveries. The team caters around 100 client sign-ups a day, and has served over 3,200 clients to date.
For Xpress, we prioritize clients who have a critically low supply of ARVs. We do emergency deliveries within one to three days for those who only have five remaining pills or less. Regular deliveries, on the other hand, usually take around five to seven working days.

Ron De Villena, Chief Nurse, LoveYourself
Xpress delivers to clients in Metro Manila, Cavite Province, and Cebu City, initially via regular motor-based couriers, then eventually, with the help of motorcycle drivers engaged specifically by the organization for the purpose. Meanwhile, clients who are not residing in areas serviceable by LoveYourself, or those who cannot visit any of the organization's community centers, are linked to and provided appropriate endorsement letters to treatment facilities nearest to them (go.loveyourself.ph/txhubs) where they can more readily access medicines. The Oplan #ARVayanihan map (http:/arvayanihan.theredwhistle.com) of The Red Whistle, another local HIV organization, is also utilized to locate treatment facilities.
PLHIV clients who have the means to visit a LoveYourself community center are encouraged to walk in for their ARV refills. As a safety protocol, they are asked to conduct a risk self-assessment prior to their visit and then obliged to adhere to preventive measures such as temperature checks, use of alcohol and face masks, and physical distancing upon their arrival at the facility.
Mark (not his real name), a PLHIV from Valenzuela City, decided to sign up for the Xpress program last April 10. He immediately received his medicine after two days. "I wasn't hesitant because the process was convenient while remaining confidential at the same time. It's like your typical food delivery. I was also happy with the driver because he was very professional. I didn't feel any judgment when he delivered my medicines to me," he said.
Xpress drivers, shares Nurse De Villena, are given a background regarding the mission. "They are properly oriented about the process, especially on confidentiality, since they are required to confirm clients' personal details upon delivery." Drivers are also provided guidance on the steps to take should they be apprehended at quarantine checkpoints.
Text by Edgar Bagasol, Jr. & John Oliver Corciega
Photos by Edgar Bagasol, Jr.