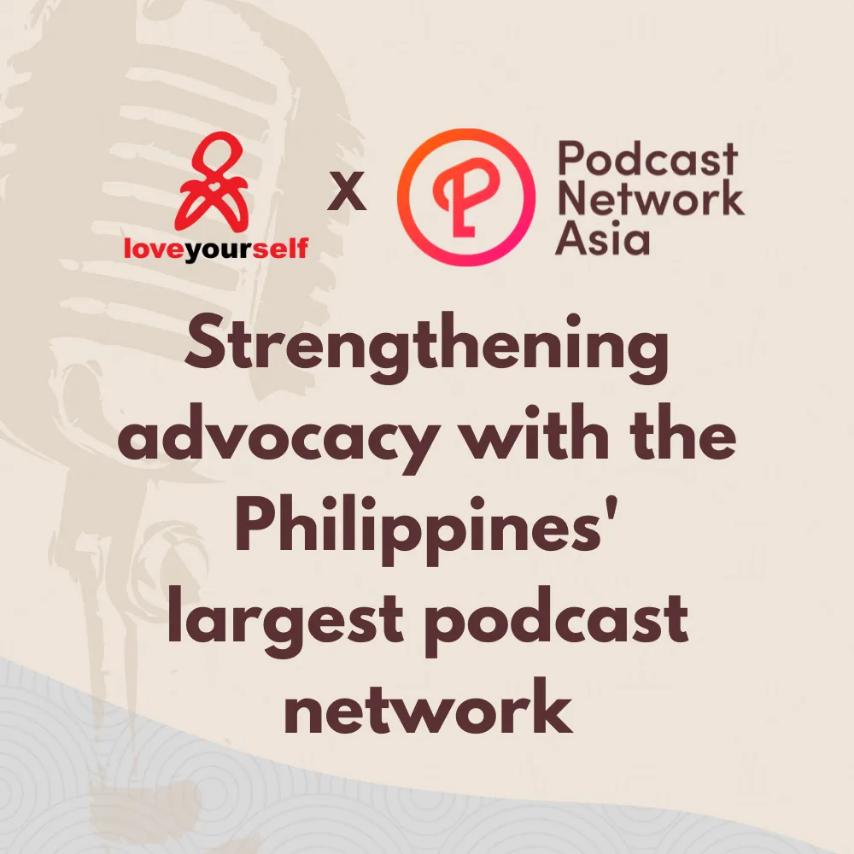 LoveYourself partners with Podcast Network Asia (PNA) in spreading the value of self-worth to take care of one's sexual health.
When LoveYourself reached out to PNA, Chief Content and Operating Officer of PNA Atty. Josef Acuña found their efforts aligned with the company's values. PNA as an organisation believes in the advocacy that LoveYourself represents and has always been eager to empower voices of advocates of causes that matter.
"Podcast Network Asia is one with LoveYourselfPH in advocating the value of self-worth and loving oneself. We partnered with LoveYourselfPH to empower and amplify the voices of these inspiring advocates because we believe in the advocacy that their organization represents," said Atty. Acuña.
In celebration of LoveYourself's 10-year advocacy, this partnership intends to strengthen the advocacy and create more ripples of positive change in the various communities PNA has created. The organization
"In LoveYourself's 10th year we hope to reach, educate and share awareness to even more audiences on various platforms. With the rise of podcasts, we look forward to the ripples of positive change this partnership will make," said Vinn Pagtakhan, LoveYourself Executive Director.
Podcast Network Asia is the biggest podcast network in the Philippines. It is home to more than 200 diverse podcasts with a mission of empowering the voices of its podcasters. They are different in many ways, but they are similar in one thing, and that is to impact positive change.
Established in 2011, LoveYourself PH is a community of volunteers that has grown to have more than 1,000 volunteers from different sectors of the society. LoveYourself is dedicated as a community-led organization that advocates for sexual, mental, and trans health services through its multiple centers around the Philippines.