December 1 marks the 34th commemorative celebration of World AIDS Day.
Miss Universe titleholders Pia Wurtzbach and Catriona Gray join forces in championing health equity to end HIV.
In a video entitled: "We Stand With You," posted on LoveYourselfTV, the Youtube channel of LoveYourself, Inc., Wurtzbach and Gray are shown side by side to amplify the community's voice against misinformation, social stigma, and discrimination, and all other issues that come with it.
Gray said, "Forty years have passed, and the HIV epidemic still lingers with us, and the more it stays, the more it affects us all." She also mentioned that solutions to fight HIV infection are already available but with limited reach.
Wurtzbach explained, "The advances in science offer us protection against HIV, no matter our status." She highlighted the available HIV prevention methods, such as condoms with water-based lube, Pre-Exposure Prophylaxis (PrEP), and Post-Exposure Prophylaxis (PEP).
The beauty queen ambassadors stressed that HIV treatment works and there is a need to enable a safer society for people living with HIV (PLHIV) to access treatment and achieve an undetectable viral load status.
"Undetectable is equal to Untransmittable. U equals U," the ambassadors simultaneously said, which is a global tagline demonstrating that with adherence to treatment, PLHIV cannot pass on the virus to their sexual partners.
Besides Wurtzbach and Gray, other LoveYourself ambassadors like Miss Universe Philippines 2022 Celeste Cortesi, Miss International Philippines 2022 Hannah Arnold, Mister Gay World 2021 Joel Rey Carcasona, Miss Universe 2019 Gazini Ganados, and many more community advocates all over the Philippines stand with the community to raise awareness about the advocacy.
Watch the entire video message here: bit.ly/WeStandPiaCatriona.
This Thursday, LoveYourself also mounts the World AIDS Day: The Advocates Day event at Eastwood Mall Central Plaza at 6 PM, recognizing and honoring advocates from all over the Philippines.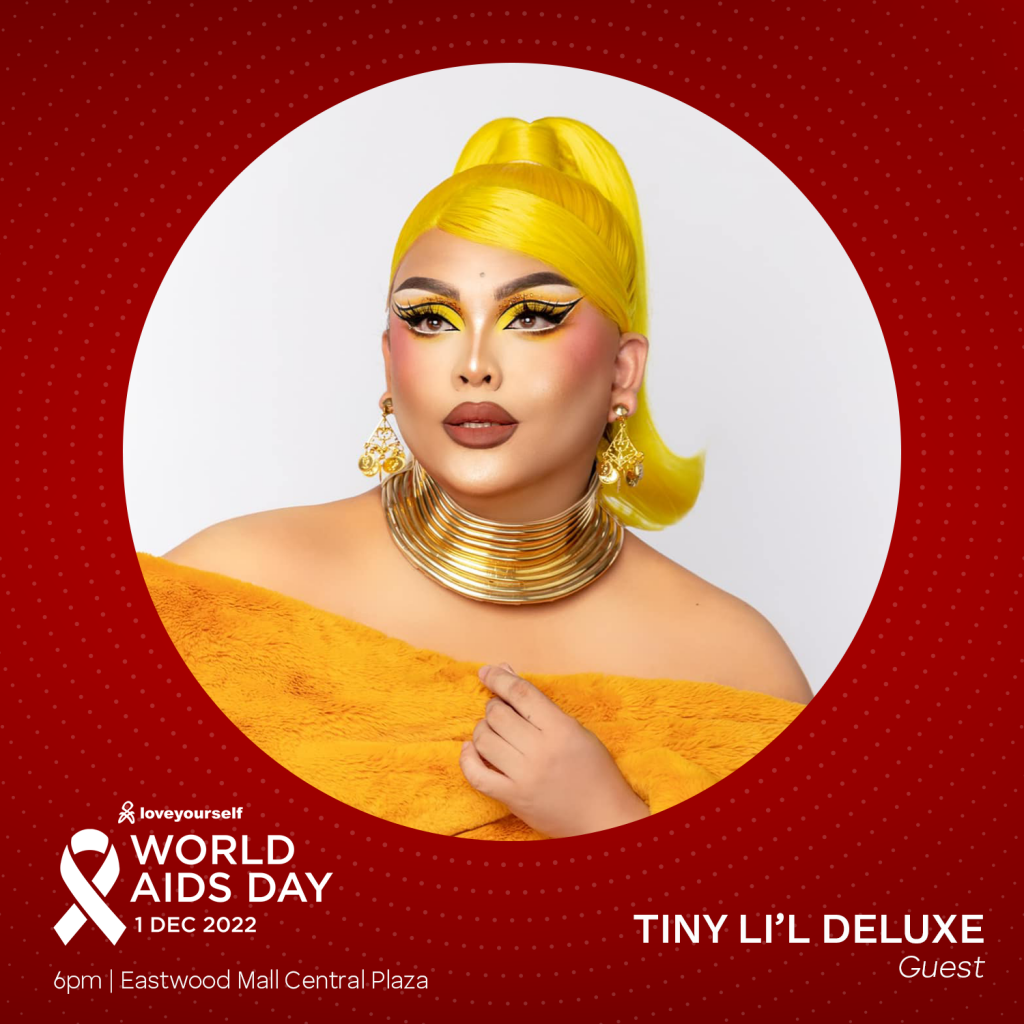 Wurtzbach and Gray are staunch advocates of HIV awareness and prevention globally and have been volunteering for LoveYourself, Inc. for years now.
Moreover, Wurtzbach will also headline the World AIDS Day Rainbow Run Festival and Concert in Cebu City on December 3. To register, visit the LoveYourself Cebu Facebook page.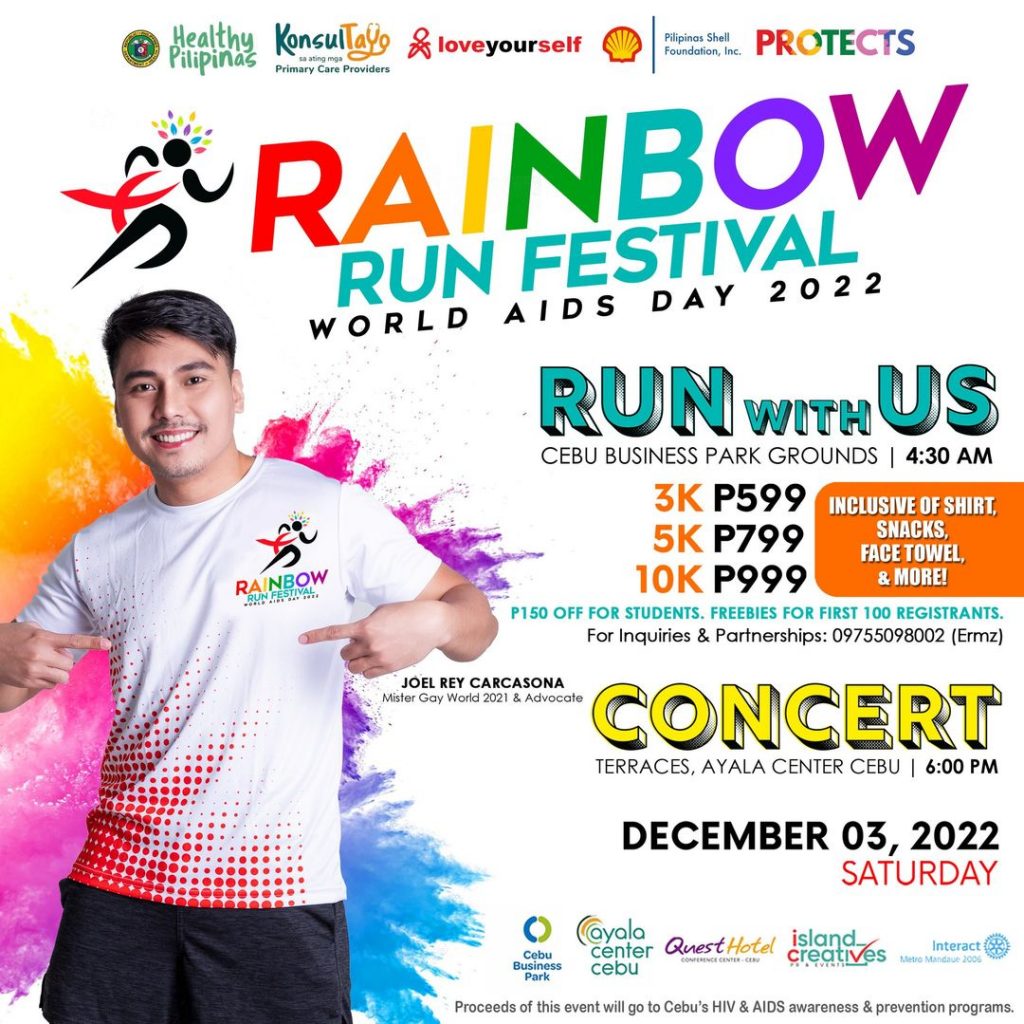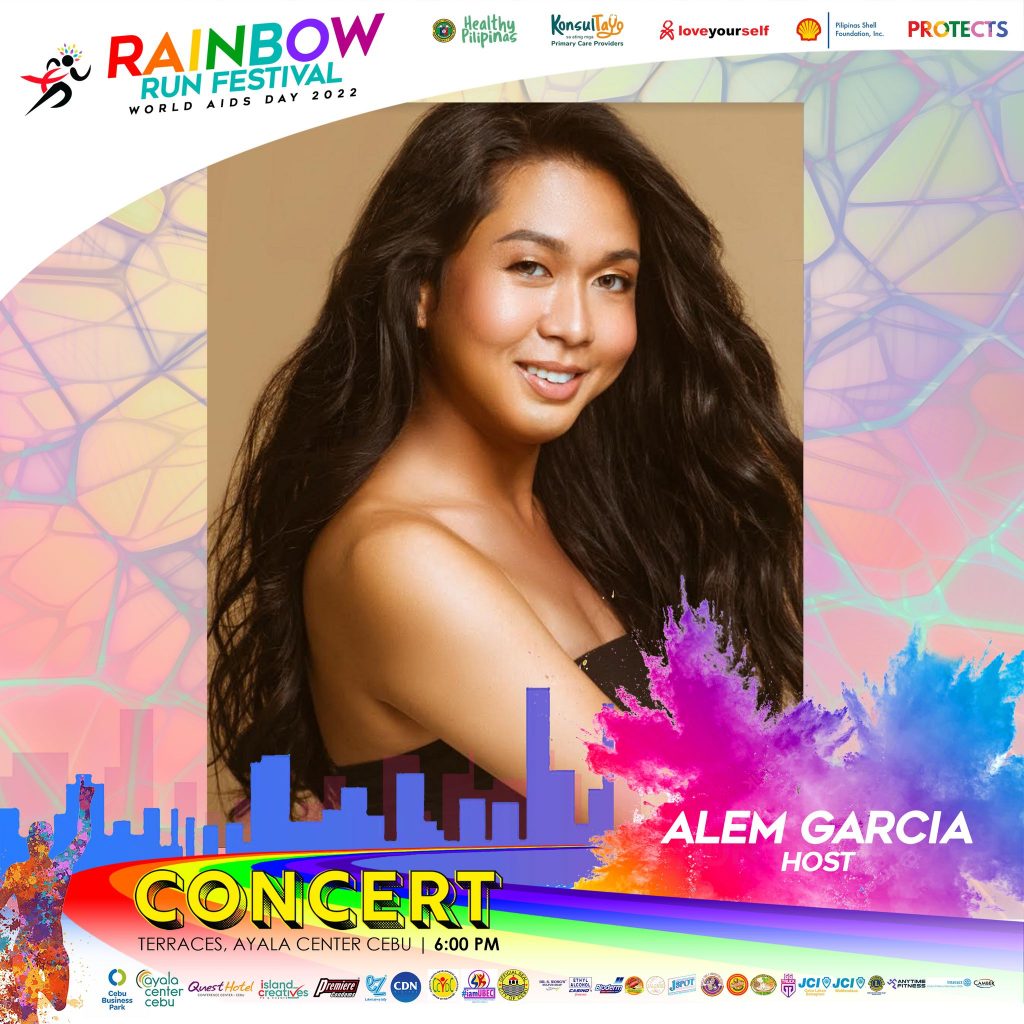 LoveYourself's WAD 2022: The Advocates Day is in partnership with PEPFAR, USAID, EpiC, Pilipinas Shell Foundation, Protects, Champion Community Centers, SKPA, AHF Philippines, PhilHealth, World Health Organization, and UNAIDS.Co-presented by Frontrow, Durex, TikTok, Megaworld Lifestyle Malls, and Eastwood City. Sponsored by IBM and Infinity Spa.Also brought to us by Lauvette and Aegyo Cakes. Powered by SpacesMNL and OwlRight Studios. Special thanks to Magnitude Wellness Spa & Massage, Horizon's Wellness Spa, Premiere Condoms, SAP Philippines, and TELUS International.
###