MANILA, PHILIPPINES – The first-ever holding of the Philippine National HIV Prevention Month (NHPM) will kick-off on Friday, July 31, 2020, bringing Filipinos safer from the virus compared to previous years.
The Philippine NHPM is set every July of every year. This initiative supports the Presidential Proclamation No. 971, which was signed last June 23, declaring the second week of July as Infection Prevention and Control Week.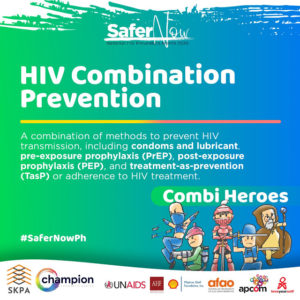 This year's NHPM theme is "SaferNow," following the new HIV combination prevention concept, which includes innovative and effective ways to prevent HIV: condoms and lubricants, pre-exposure prophylaxis (PrEP), post-exposure prophylaxis (PEP), and antiretroviral treatment as prevention (TasP).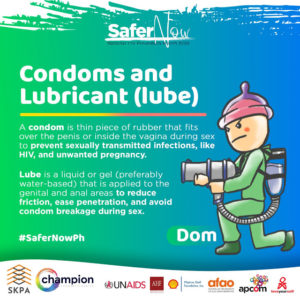 Given the availability of these preventive measures, the Department of Health reported that between January-March of this year, 2,818 Filipinos have been newly diagnosed with HIV. Age group 25-34 year-olds has the highest with 1,359 and followed by 15-24 year-olds with 834.
In addressing the country's growing HIV challenge, the Philippine NHPM aims to intensify the health promotions of the HIV combination prevention methods.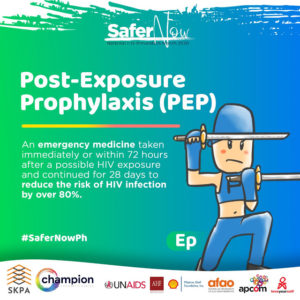 This month-long celebration will highlight the HIV combination prevention methods through the "SaferNow" campaign and a series of online activities scheduled in August:
July 31 – Kick-off and Launch of the NHPM 2020 and the "SaferNow" Campaign
August 8 – Condoms and Lube Day
August 15 – PrEP and PEP Day
August 22 – Undetectable = Untransmittable (U=U) Day
August 29 – Culmination Activity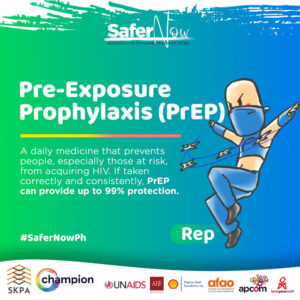 The NHPM is spearheaded by the Sustainability of HIV Services for Key Populations in Asia Program and the Champion Community Centers network and is supported by UNAIDS Philippines, AIDS Healthcare Foundation, Pilipinas Shell Foundation, Australian Federation of AIDS Organisations, APCOM, and LoveYourself, Inc.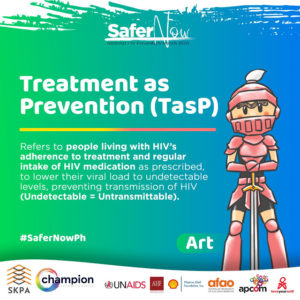 Also, community-based organizations around the country, catering to HIV-related services, will conduct parallel activities to support this national event.
For more details, follow the Philippine NHPM on Facebook, Twitter, and Instagram at @HIVPrevMonthPH.