LoveYourself, Inc. aims to be a thought leader that inspires people to empower and affirm their self-worth to create ripples of positive change. To do this, the organization initiated three different pioneering community research that would impact the lives of the community it serves.
Published in Plus One Journal, the study on innovative SelfCare kits showed evidence that key populations are welcoming this new development for their sexual health care. This self-testing study has informed the decision-making of HIV/AIDS policymakers, not only in the Philippines but globally.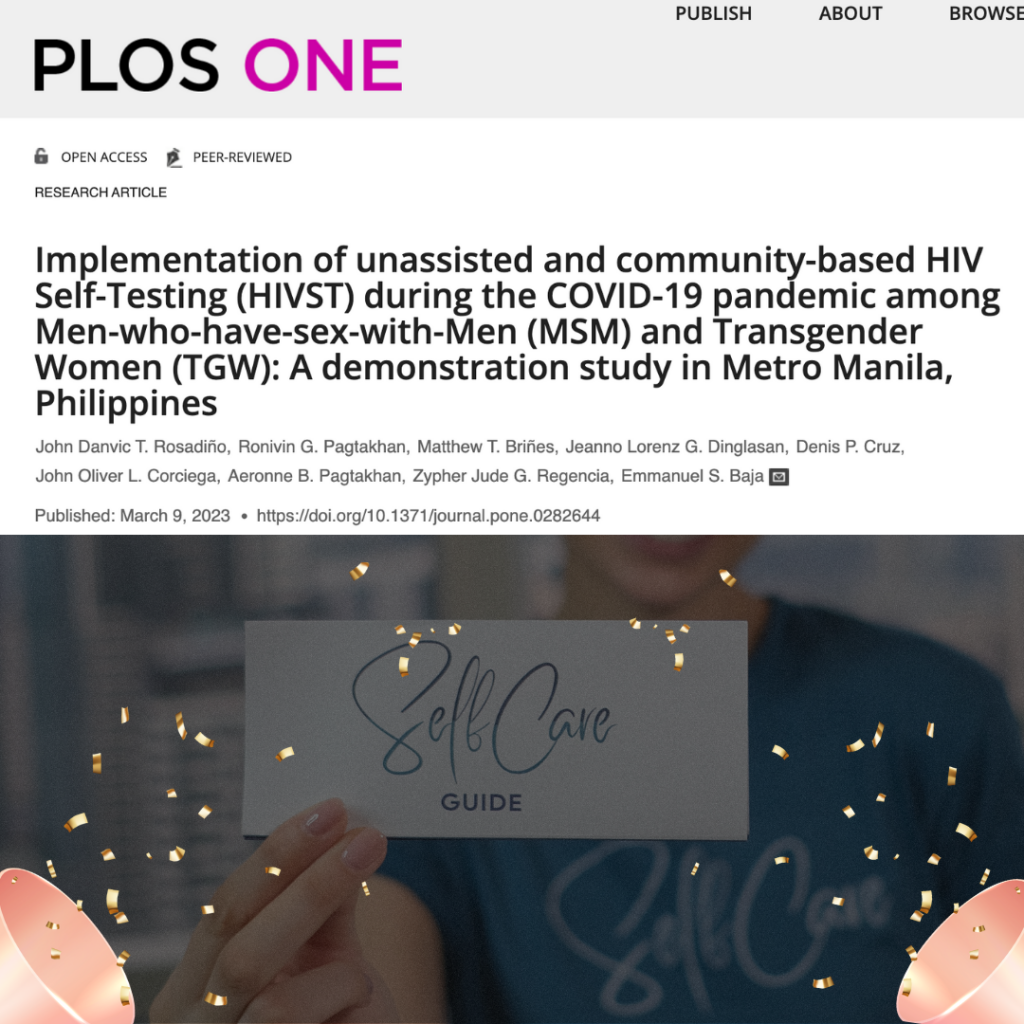 Read more about this demonstration study on the feasibility of an unassisted and community-based HIV self-testing distribution model involving men-having-sex-with-men and transgender women.
With the establishment of its Transcend program, LoveYourself has become aggressive in promoting trans inclusion. To further understand the needs of the transgender community, the organization. initiated a pioneering study assessing the desire of transgender adults for gender-affirming surgeries (GAS), including its prevalence and associated factors. The research team comes from the point of view that more information is needed about GAS because of many the self- or peer-prescribed gender-affirming procedures among transgender people.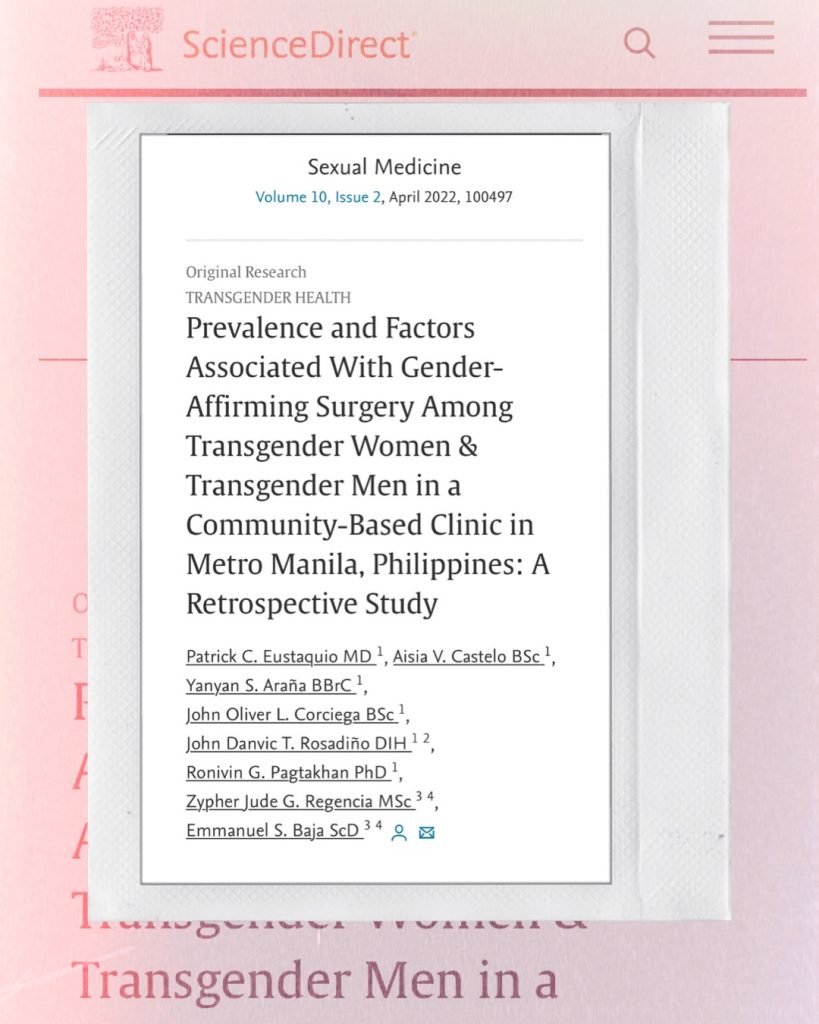 The study showed evidence that gender transitioning associated with gender dysphoria increases the desire for specific surgical procedures. Learn more about the results of the study here on this study as published in the Science Direct Journal.
Moreover, trans-inclusion involves awareness and visibility. A team from LoveYourself conducted a study to help HIV program implementers strategize solutions to engage the trans community better and improve services and linkage to care. The study showed evidence that the lack of gender-affirming safe spaces for transgender people causes a high non-uptake of transgender men and women for HIV testing and counseling services.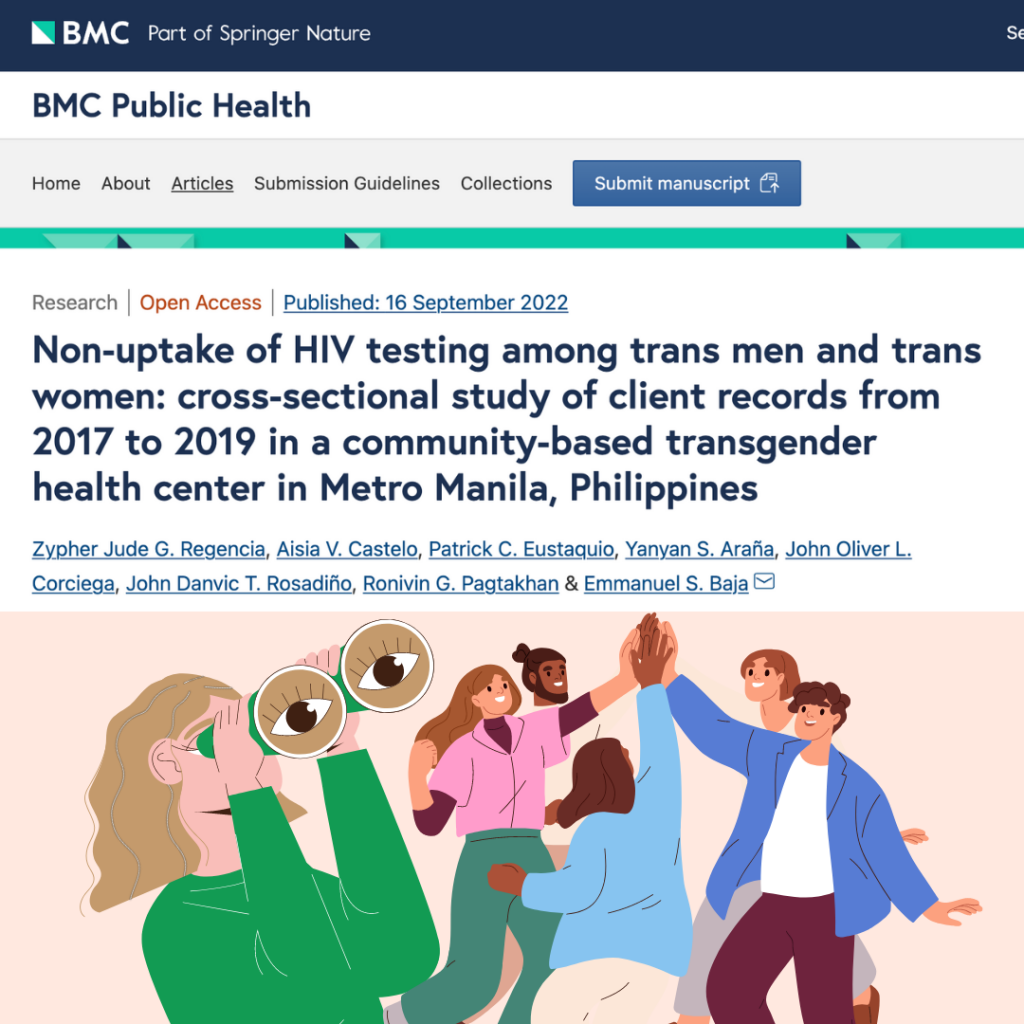 Read more about the research findings published in BMC Public Health Journal as we continue creating more awareness about the transgender community past the International Transgender Day of Visibility last March 31.