In these changing times, medical consultations are more critical than ever. When mobility is limited, you're far away, or when you just can't fit a doctor's appointment with your busy schedule, LoveYourself has come up with an innovative service. Interactive Consultation (iCON) lets clients enrolled for HIV treatment in our community centers consult with their treatment doctor right at the comforts of their home.
To avail of this service, clients can sign-by choosing iCON by LoveYourself on the Booking site, then clicking their preferred treatment doctor, date and time of consultation.  Other personal information shall be required as well as a self assessment if client is possibly exposed to COVID before appointment can be booked.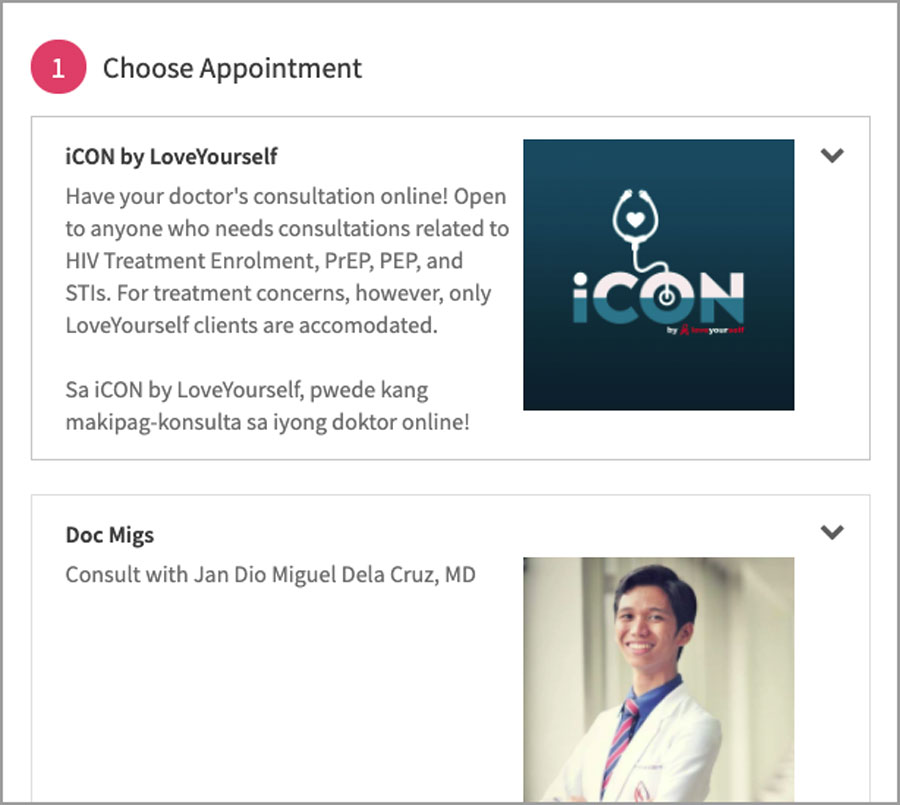 Treatment staff of our community centers shall then reach out to the client with a phone call on their appointment date and time to confirm their request for doctor's consultation as well as the mode of online consultation (e.g. via Facebook Messenger, Viber, Zoom, etc.) to be used. The Treatment doctor will get in touch with the client through their preferred mode for the online consultation. All discussions with the treatment doctor via iCON are kept confidential and all data received are private and secured.
Getting a doctor's consultation is as easy as ever with just one click through iCON.  So what are you waiting for, book your appointment today!
Text by Ronald Bugarin