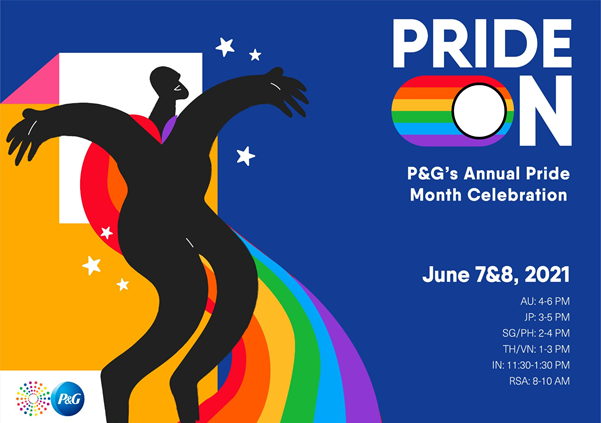 Despite the limitations brought by the pandemic, on June 7 and 8, 2021, GABLE, P&G's employee affinity group for LGBTQ+ (Lesbian, Gay, Bisexual, Transgender and Queer) employees, led the company's first-ever virtual pride event titled PrideON, a collaborative affair held among the Asia Pacific/India/Middle East/Africa (AMA) markets.
PrideON is P&G's corporate initiative to educate and celebrate the progress made on LGBTQ+ Equality and Inclusion in the workplace. Through the presentation of international keynote speakers and directly addressing myths about LGBTQ+ in the workplace, this virtual Pride Event aimed to inspire the employees with the power of active allyship in driving change internally and externally.
The Step-up Challenge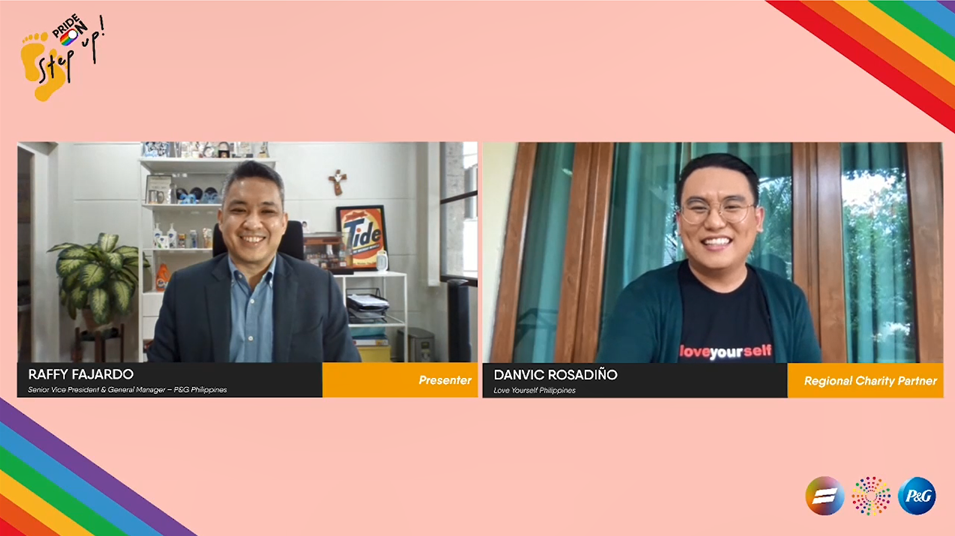 With Pride Month also comes P&G's first-ever virtual Pride March – the 2021 Step Up Challenge. Employees from seven countries in the region walked in solidarity from the safety of home by contributing to a goal of 10 million steps to unlock a Php 1 million donation to LoveYourselfPH. In just one month, participating employees were able to collect a total of 23.4 million steps, doubling the original goal. Because of this, P&G is also doubling its donation to more beneficiaries in other countries.
The event was closed by P&G's President for Asia Pacific, Middle East and Africa, Magesvaran Suranjan. Suranjan left the organization with three requests: 1) to turn on active allyship to enable everyone to bring out their best selves, 2) to understand the importance of visibility in truly fostering an inclusive culture, and 3) to cherish and celebrate our diversity in making the organization unique and united. Suranjan also challenged the organization to keep the momentum in continuously making a positive change towards full Equality & Inclusion.
PrideON truly triumphed over the limitations of the pandemic, making this a truly historic event. As such, P&G continues to stand with the LGBTQ+ community through and through. P&G recently shared their program called Share The Care program where all parents, regardless of sexual orientation or marital status, get equal paid benefits in caring for newborn or newly-adopted children. This, along with the commitment to turn on active allyship, is just a first among many more milestones in P&G's journey to equality and inclusion for its consumers and for its people.