As a contribution to the celebration of the World AIDS Day on 01 December, HIV prevention advocacy group LoveYourself, Inc. introduces a new HIV prevention method called Pre-Exposure Prophylaxis (PrEP) for HIV during the #HackingHIV event on Tuesday night (29 November) at MyCinema Greenbelt 3 in Makati City.
Supported by Philippine Department of Health, AmFAR and World Health Organization, LoveYourself was the chosen organization to pioneer the launching of PrEP in the Philippines under the banner program #PrEPPilipinas Program in which initial demonstration is envisioned to be executed within the first quarter of 2017.
PrEP is an HIV medicine comprised of tenofovir and emtricitabine, taken daily to lower the chances of contracting the virus.
Co-primary investigator of the PrEP Pilipinas project and LoveYourself Senior Director Christopher M. Lagman emphasized that "PrEP shouldn't be taken as a replacement to current prevention measures, but an option and another level of protection to avoid getting HIV."
Targeting the most-vulnerable populations for this new HIV prevention measure, Lagman relayed that LoveYourself will not just distribute PrEP to people, but will ensure a holistic service approach by providing check-ups and counseling, among others.
Also considering the varied lifestyle of people, Lagman said "We need to have more HIV prevention interventions, since more than 50% of males-having-sex-with-males (MSM) are not using condoms."
For the preliminary phase of the program, "We have identified two hundred participants initially and funded the program for them," explained Lagman.
Meanwhile, in continuous recognition of the importance on the early detection of HIV, LoveYourself also ran an HIV-testing campaign at the Senate of the Philippines on the same day from 9:00 a.m.-5:00p.m. following the initiative of the Office of Senator Risa Hontiveros as the Committee on Health and Demography.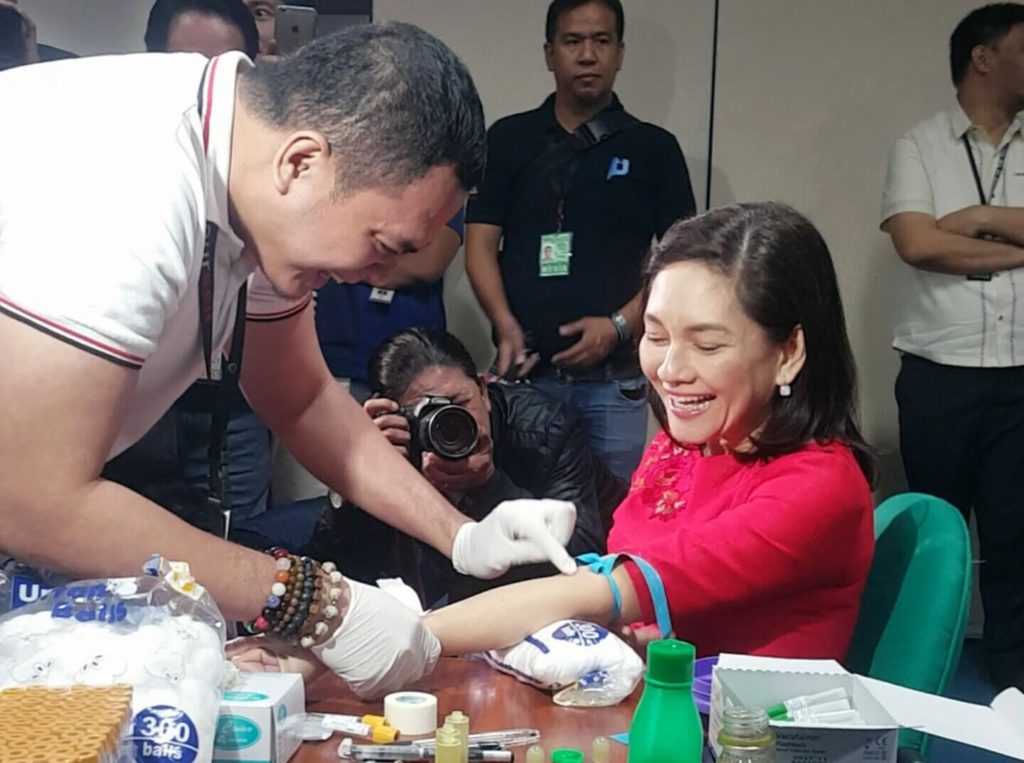 According to an advisory "The Senator believes that regular testing coupled with education that translates to behavioral change will address the problem of HIV epidemic in the country."
Last Sunday alone (27 November), the advocacy group has tested 211 individuals to know their HIV status during its free, anonymous and fast community-based screening dubbed as LoveYourself Incognito 2.0 at the Victoria Court Malate in Manila. Of the total participants, the organization has diagnosed 13 individuals to be living with HIV who were immediately referred to the organization's HIV treatment program.
LoveYourself is a local non-government organization providing free and confidential HIV testing, counseling, education, and recently treatment. It has currently two clinics: LoveYourself Anglo in Shaw near Starmall and LoveYourself Uni in Taft-Gil Puyat near the LRT station. These clinics are open on Wednesdays-Saturdays (12:00nn-7:00p.m.) and Sundays (9:00a.m.-2:00p.m.).
Text by Bet Domingo