LoveYourself, Inc. is set to become the first community center to provide comprehensive health care services for people of trans experience in the Philippines. More crucial than ever, trans people need efficient access to sustainable health care, social protection, and other support services that are tailored fit to their needs.
These needs were underlined in the findings of the trans health study conducted by SKPA Philippines this year, which were disseminated in a forum with the trans community from November 19-21 in Binangonan, Rizal. Themed "Transcendence: Levelling Up Transgender Community Health Systems in the Philippines," the activity also aimed to discuss current transgender-specific information and services and gather feedback and action plans to address the key findings of the study.
"I feel very happy that LoveYourself is now expanding its services for the overall wellness of the trans community," exclaimed Yanyan Araña, the Program Manager of Transcend—the newly-established trans-focused program of LoveYourself.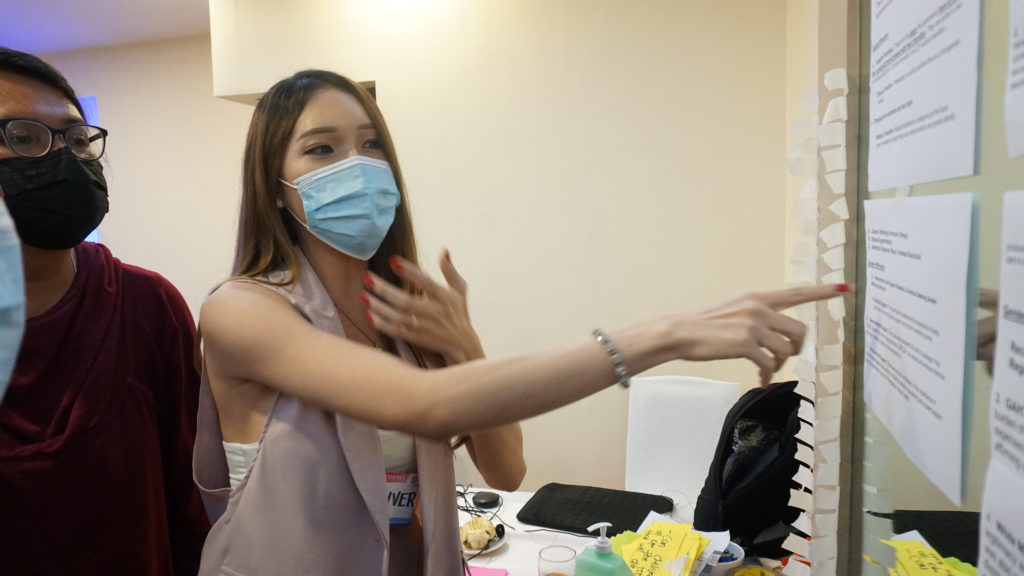 Trans Experiences and Needs are Real
During the four-day forum/planning workshop, Transcend Project Officers Eda Catabas and Jesse Castelano shared the findings of their focus group discussions with 15 trans people in Metro Manila as part of SKPA Philippines' trans health study.
The report highlights that the lack of comprehensive and affordable trans health services (e.g. gender-affirming hormone therapy [GAHT], transition counseling etc.), coupled with stigma and discrimination, have been detrimental for trans people in accessing health services and affirming their gender identities.
"Burdened by discrimination and costs, they fail to seek and are not able to receive proper medical supervision to ensure that their hormone intake is fitted to their needs. In consequence, they resort to self-medication relying solely on third-party sources for guidance and access to hormone supply," Castelano emphasized.
These issues also surfaced in SKPA Philippines' gender study, conducted last year. The gender study underscored the need for gender-sensitive and demographically-appropriate health care services to improve access and adherence to medications (e.g. HIV, other STIs) among trans people. The participants provided their feedback on the report and synthesized their recommendations in a collaborative workshop. Among their recommendations were to:
1. Expand trans health access in urban and rural communities;
2. Integrate a psychosocial component in the trans health program to include counseling and peer support;
3. Include coverage for trans health services in the national health insurance program;
4. Create a transgender employment program; and
5. Conduct educational campaigns and capacity-building activities for trans people.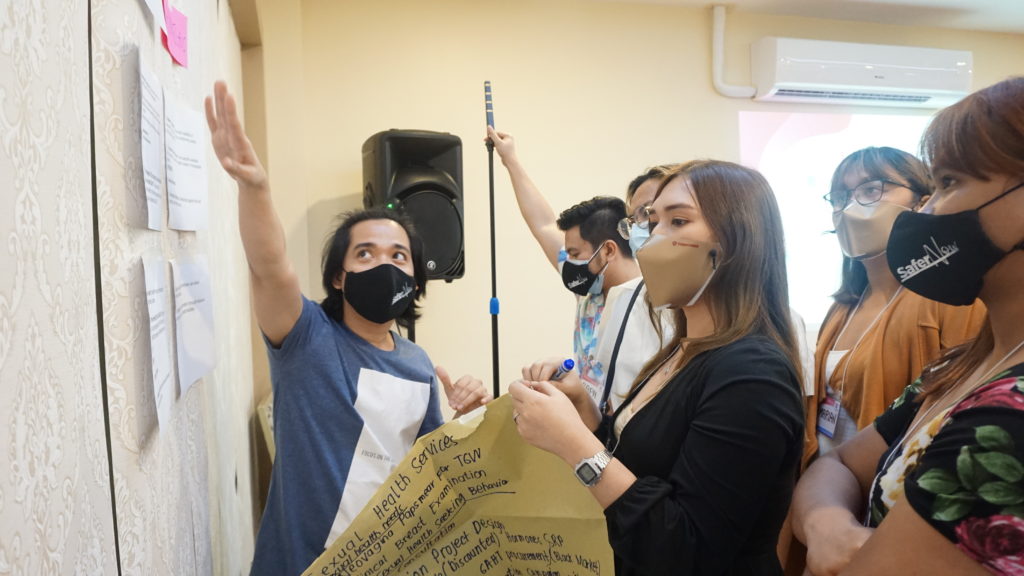 The Trans Health Initiative
All of the participants' feedback and recommendations will inform SKPA Philippines' implementation study on trans health next year. To be led by the Transcend team, the implementation study will feature enhanced GAHT services at Victoria by LoveYourself, engaging trans peers and offering free consultations and diagnostic tests, to 100 trans women clients in Metro Manila.
Results of the implementation study will hope to inform the creation of national guidelines for trans health. Araña expressed, "this study will serve as an evidence that trans health is a need, not only for our health's sake but also to affirm our gender identities, our place as trans people in this society."
The importance of the trans health initiative was further stressed during the forum by Kritima Jemma Samitpol, Tangerine Clinic Supervisor of Thailand's Institute of HIV Research and Innovation. Samitpol shared their comprehensive package of services for trans people, including their recent implementation of a PrEP campaign called "PrEP in the City." The Tangerine Community Health Centre is Asia's first clinic to provide a full range of health care and counseling services for transgender people.
LoveYourself Senior Operations Manager Danvic Rosadiño followed with a discussion on PrEP in relation to the HIV situation among trans people in the Philippines. Transcend Program Manager Yanyan Araña and LoveYourself's iCOMM Head Raybert Domingo complemented Rosadiño's discussion by giving an overview of the services and reach of Victoria by LoveYourself, and providing a glimpse of the trans-inclusive "Queens of PrEP" campaign that the organization will be launching soon.
Meanwhile, Castelano, who is also an Asia Pacific Transgender Network (APTN) fellow, shared a reporting mechanism for human rights issues faced by trans people. APTN Senior Project Manager Raine Cortes also shared an assessment tool that trans organizations can use to evaluate their capacities.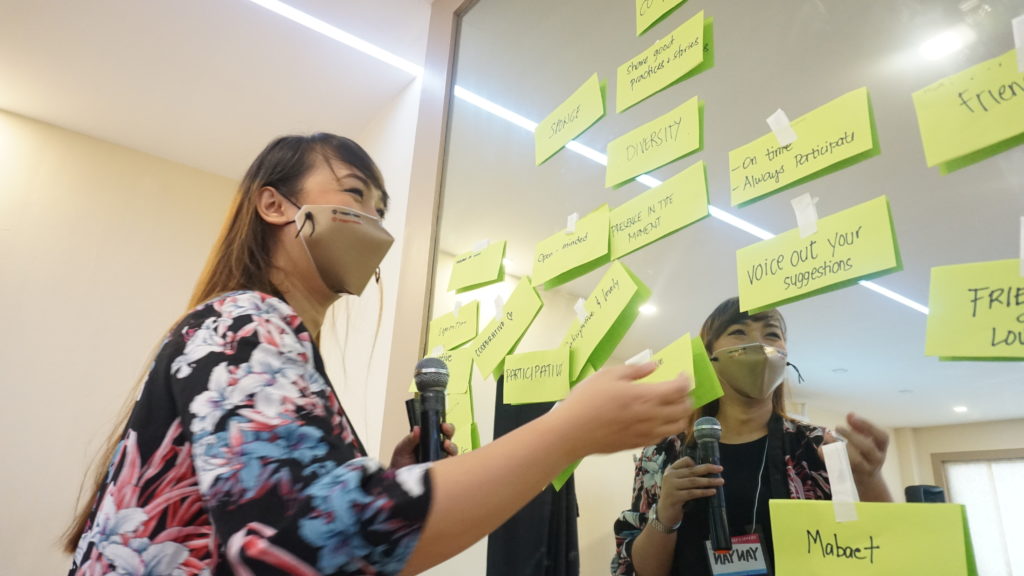 What's Next?
After the four-day forum/planning workshop, the 24 trans men and women leaders created concrete action plans for the trans health initiative and advocacy. LakanBini Advocates Pilipinas Inc., a network of trans organizations in the country, under its new leadership, will spearhead the execution of the plans with support from LoveYourself and other partner organizations.
"This (trans health) initiative will not only cater to the health needs of our community, but also increase our visibility and strengthen our networks," Araña expressed.
LakanBini President-elect AR Con expressed optimism for LoveYourself and SKPA's trans health initiative and hoped to address human rights-related issues faced by the trans community. "This might be a huge responsibility, but we are hopeful that LakanBini will be instrumental in pushing forward our advocacies, especially in ensuring access to health services and protecting our human rights," Con said.
By working with the LakanBini network, LoveYourself, through SKPA Philippines and Transcend, hopes that the modeling of trans health services in the country becomes more effective and sustainable. LoveYourself will be working hand-in-hand with the network to ensure that no trans individual is left behind.
Text by Edgar D. Bagasol Jr.