The threat of COVID-19 still looms, and we're all encouraged to stay indoors as much as possible.
This, of course, doesn't mean LoveYourself's commitment to provide private and confidential HIV testing services have to be affected. LoveYourself Community Centers continue to operate amidst the community quarantine restrictions and challenges of the pandemic. But adapting to the situation means providing more innovative options to our clients. One of which is SelfCare.
Officially launched in October is SelfCare, the first ever unassisted self-testing service in the country. Initially opened in a limited capacity back in April 2020, SelfCare now caters to clients who would like to know their HIV status quickly, safely, and securely in the comfort of their home. Mainly aimed at addressing client's concerns about privacy, convenience, and availability, the timing of SelfCare couldn't be any more perfect particularly at a time when pandemic restrictions are in place.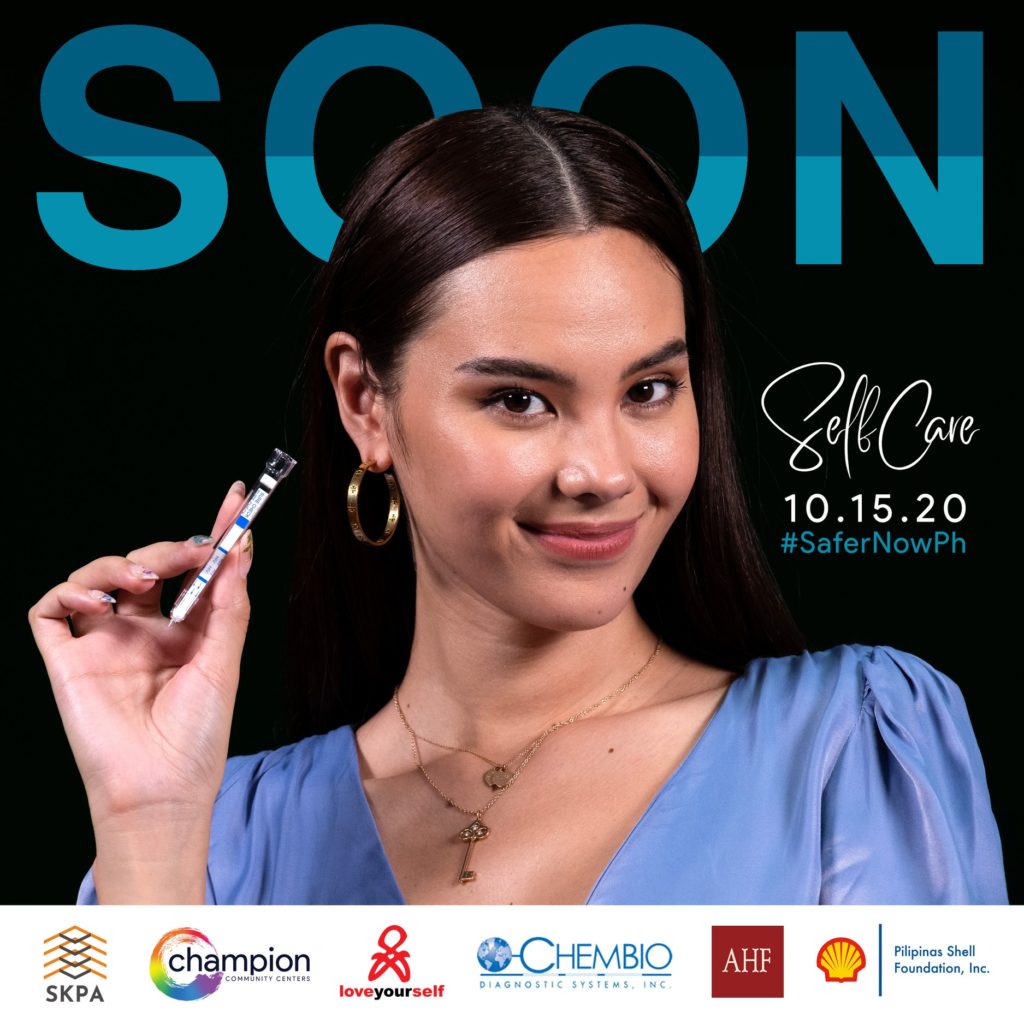 Getting a SelfCare pack is just as easy. Simply visit the SelfCare Facebook page on Facebook and follow the message prompts. Instructions on use, pricing, and shipping will be coordinated. Once received, expect your pack to include: the actual SelfCare test kit, SelfCare guide, a pricking lancet, sterile gauze pad, and alcohol swab. Demonstrating exactly how to take your own HIV test is no less than Miss Universe 2018 Catriona Gray:
The SelfCare initiative is just one of the innovative ways LoveYourself continues to promote the Triangle of Self Care, where timely testing is crucial to know one's status as we continue to combat HIV. By making testing even more convenient, private, and fast, the fear and stigma surrounding HIV testing gets eliminated. Choose to know your status the way that's safe and secure with SelfCare. Reach out via Facebook Messenger
LoveYourself partnered with the University of the Philippines – Manila and the Department of Health – Regional Office 7 to perfect the study necessary to make SelfCare possible, with support from Sustainability of HIV Services for Key Populations in Asia (SKPA Philippines), AIDS Healthcare Foundation, the World Health Organization – Representative Office for the Philippines, the Joint United Nations Programme on HIV and AIDS – Philippine Country Office, and Chembio Diagnostic Systems, Inc.
Text by Ulysses Konstantin Largado