Mandaue City — LoveYourself Cebu partnered with Pilipinas Shell Petroleum Corp. (PSPC) for HIV awareness and screening at its Cebu Regional Office in Mandaue City on January 11, 2020. This is the first caravan organized by LoveYourself Cebu for this year.
"It's only apt that we start our caravans with Pilipinas Shell, one of our main funders," said Dennis Tagamolila, head of LoveYourself University (LoveU) in Cebu, the training arm of LoveYourself.
Jan Estrada, head of LoveYourself Cebu, said that the organization will continue to partner with several companies and organizations this year to reach more people. "We are happy that several companies and organizations join us in our advocacy. We have several caravans in the pipeline, and there are several who already expressed plans of inviting us."
In 2019, LoveYourself Cebu worked with 38 companies/groups and held 47 caravans in total, serving over 2,000 clients.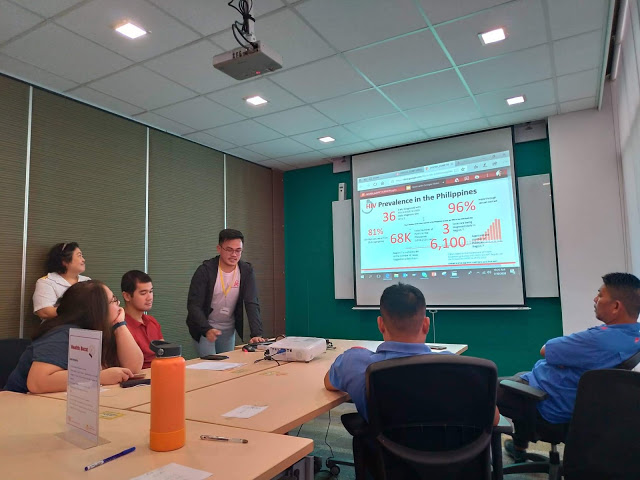 Recent data from the Department of Health shows that there are 35 new HIV cases in the Philippines. Central Visayas has the fourth-highest number of cases, with 93 new ones in July 2019. From January to July last year, there are 567 HIV cases in the region.
LoveYourself opened last April 2019 its first-ever community center outside Metro Manila, named LoveYourself White House, which located at 40 Don Julio Llorente St, Cebu City. This paved the way for the organization of expand its reach and mobilize its volunteers in Cebu to create ripples of positive change in the community, including business and academic communities through the LoveYourself Caravan.
Text by Niño Villalino