The annual LoveYourself Open Photoshoot returns bigger than ever this September 5 and 6, 2015. (Previously August 29 and 30, but was moved due to unforeseen INC gathering near event venue.)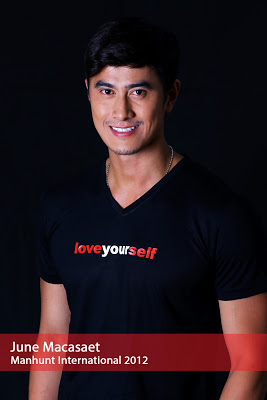 Sign up now to get a studio-quality portrait while wearing the iconic LoveYourself shirt. Slots are limited so make sure to register early.
For a ₱1,200 donation, you will get:
Grooming and make-up services led by celebrity make-up artist Renen Bautista
1 beautiful digital portrait from photographer Joyce Valerie Jacinto
1 classic LoveYourself shirt
Exclusive chance to pre-order the new LoveYourself sando, as seen on volunteer Mike Chan below (Sando sold separately from P1,200 fee.)
Refresh your photo
Already have a LoveYourself shirt and portrait? Refresh your photo for 2015 and proudly show off the lovable new you.
Duo and group shots added
This year, LoveYourself also expands the shoot options to include duos and groups. Take a timeless group photo with your family, friends, partner and LoveYourself batch mates.
A life-saving cause
You'll not only look good, but also feel good after the photoshoot. All proceeds from the event will help fund LoveYourself's life-saving free HIV testing services and community-building activities.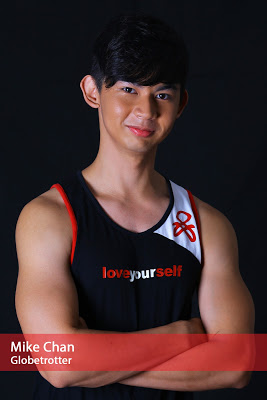 Be part of a celebrated tradition
Over the past three years, the LoveYourself Open Photoshoot has become a celebrated and empowering tradition.
We've taken hundreds of photos of A-list celebrities, actors, directors, fashion designers, entrepreneurs, corporate professionals, activists, students, and everyone else in between.
Whoever you are, whatever you do, and whomever you choose to love, the LoveYourself shoot welcomes you like family. You'll walk away with a memorable photo brimming with self-confidence and positivity — one you'll cherish and proudly display as a profile picture.
In good hands
After signing up, you'll literally be in good hands during photoshoot day. Celebrity makeup artist Renen Bautista and pro photographer Joyce Valerie Jacinto work together to bring out the most beautiful, photogenic you.
Renen Bautista is a professional makeup artist who has done covers for fashion and high society magazines like Preview, Meg and Philippine Tatler. In 2013, Renen was named by Preview as one of the best make-up artists in the making.
Joyce Valerie Jacinto is a professional photographer with nearly a decade of experience behind the lens shooting for advertising campaigns, fashion shoots, special events and outdoor sports competitions. Her photographic works have been shown in the "Not Just Fifteen Minutes of Fame" by the Female Artists and Musician's Evolution.